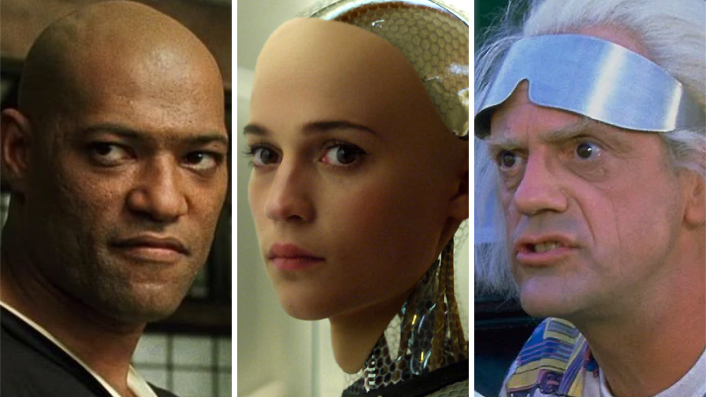 The top 20 sci-fi movies on Netflix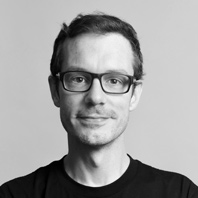 ---
Need to escape the realities of this chaotic planet? We can't promise every film on the list will transport you to a faraway galaxy (nor guarantee some of them won't bum you out), but nevertheless there's plenty of sci-fi awesomeness to watch on Netflix. Tony Stamp is here with his 20 best.
UPDATED OCTOBER 1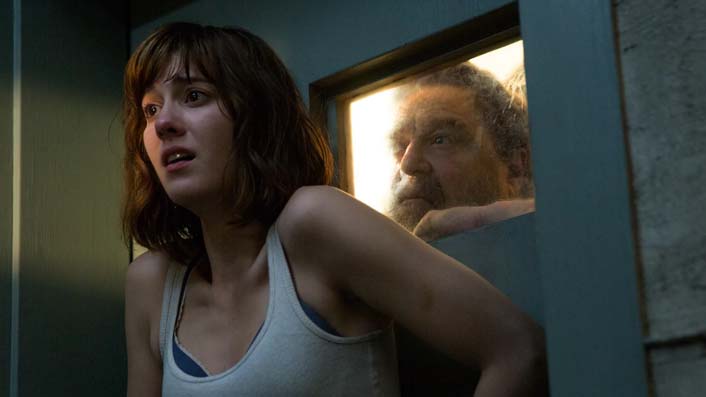 Mary Elizabeth Winstead should be in more movies. She's always good, and when asked to take the lead, as she does here, can really command the screen. Co-starring acting titan John Goodman (who might also still be a bit underrated), this Hitchcock-tinged thriller is set in one location and based on a great premise: When Winstead waves up captive in Goodman's bunker, he claims the earth has been invaded by aliens and they need to stay there for their own protection. The question of whether or not he's lying is delightfully wrung out before the movie plays its trump card. It's heaps of fun, a twisty little number with grand ambitions.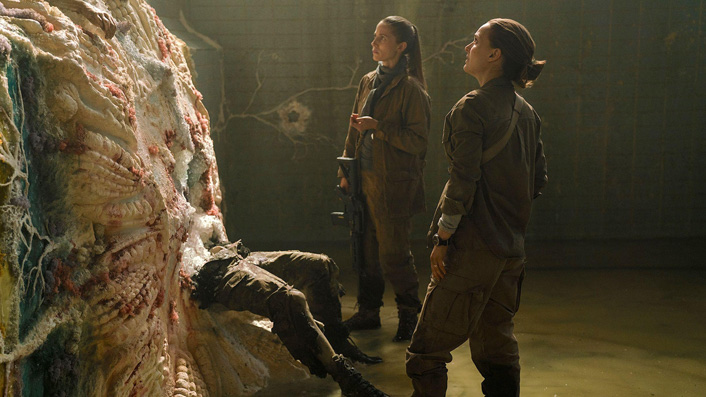 My colleague Katie had this in her top horror on Netflix list, and it's a credit to the film that it sits comfortably in either category. Alex Garland is an expert at mixing genre elements with heavier subtext, and his direction, along with Geoff Barrow and Ben Salisbury's claustrophobic score, set the stage for the movie's phantasmagorical final reel. It's here that Annihilation becomes truly great, conjuring up that weird feeling that you're witnessing something you shouldn't be. Appropriately apocalyptic for a movie about humanity's urge to self-destruct, right down to the molecular level.
See also:
* All new movies & series on Netflix
* All new streaming movies & series
* The best sci-fi/fantasy movies of last decade

Denis Villeneuve's first dalliance with science fiction (followed by Blade Runner 2049 and Dune) is an elegant thriller more concerned with ideas than action. Based on a novella by Ted Chiang it presents an alien race as something truly… well, alien, and asks how humanity would actually approach the problem of communicating with them. From here, its scope spirals out to something even grander, bolstered by moving performances from Amy Adams and Jeremy Renner.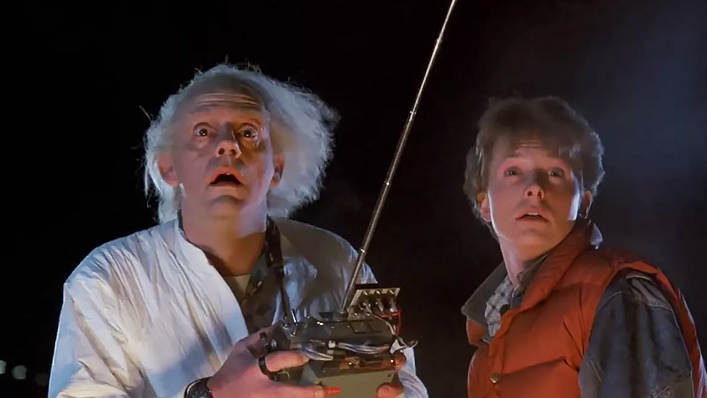 Back to the Future 1 & 2
Robert Zemeckis' original entry from 1984 frequently pops up on Best Movie Ever type lists, and with good reason. It's the platonic ideal of a Hollywood Blockbuster, a model of setup and payoff, just supremely satisfying. As a kid, I always felt like Part 2 was the clearly superior film—more time travel! The future! Alternate timelines! Its reputation hasn't stood the test of time like its predecessor, but hey, hoverboards!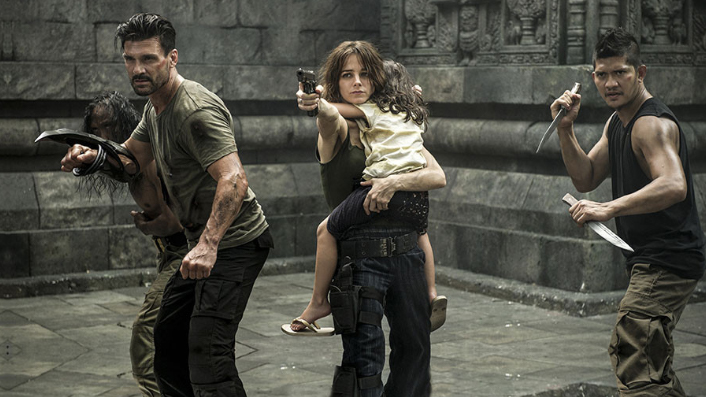 A followup to 2010's Skyline, this one came out seven years later and embraced a blissfully straightforward beat 'em up approach. Reliable franchise-improver Frank Grillo (see also: The Purge series) kicks his way through ample alien ass, eventually aided by none other than The Raid's Iko Uwais. Features plenty of practical bug men and digital slime, all laying the groundwork for the presumably even-more-bonkers third entry: Skylin3s.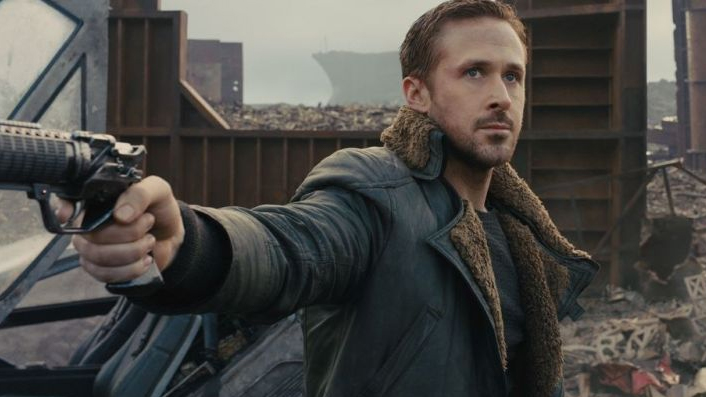 Villeneuve took on the legacy of Blade Runner some 35 years after its release, with considerable help from original helmer Ridley Scott. The result feels as vast as its depiction of an alternate Los Angeles, threading new ideas through a compelling mystery, punctuated with bouts of action and crammed with superb design and effects work. It may not be a particularly optimistic vision of the future, but there is plenty of humanity here, just not always provided by actual humans.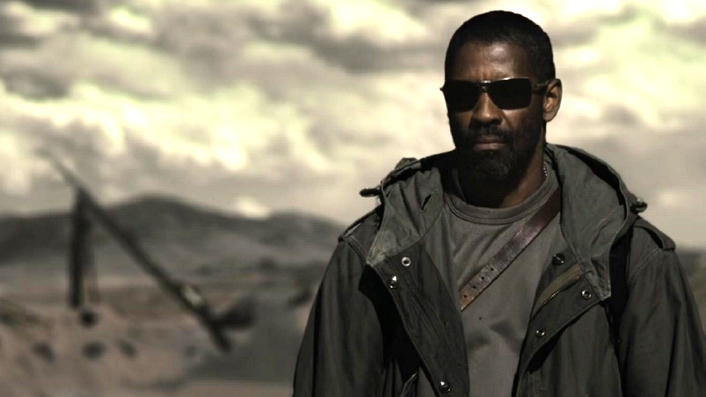 A beardy Denzel Washington roams the post-apocalyptic wasteland, fighting off bandits, cannibals and Gary Oldman along the way. It's all very Mad Max, but the Hughes Brothers bring some gonzo action beats to the table, the leads bring gravitas, and the religious themes (the titular book is a bible) add an interesting wrinkle.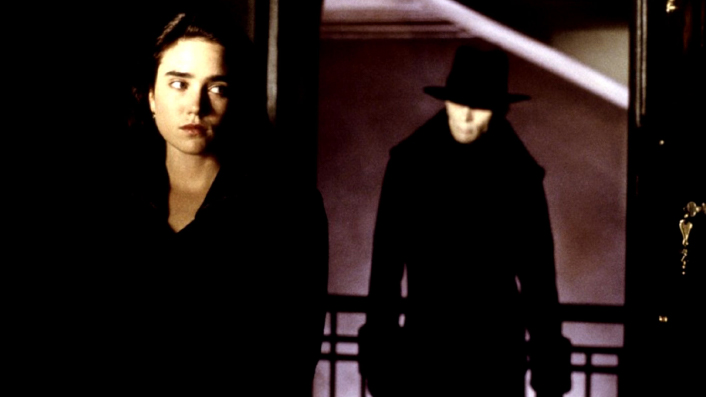 One year prior to The Matrix, Aussie genre fiend Alex Proyas released his own film that dabbled in similar concepts. It's noir-drenched in a similar way to The Wachowski's game-changer, with a thoroughly creepy crew of aliens instead of sentient machines. Recommended to fans of creeping 'what is reality' dread, and worth it to see an off-the-leash Kiefer Sutherland as a cackling mad scientist type.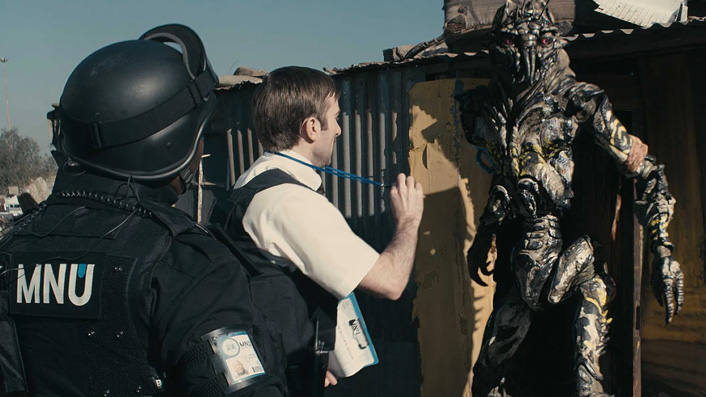 Neill Blomkamp's alien apartheid metaphor seemed to come out of nowhere on its release, a blast of punk sci-fi with great special effects that wasn't afraid to get nasty. The moment about a third through when we start to spend time with the alien Christopher Johnson and his son is where the film comes into focus, revealing the alien bugs to have personalities and inner lives of their own.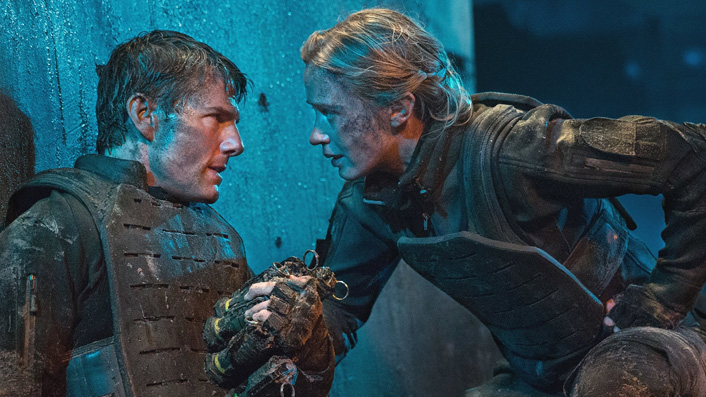 A Tom Cruise alien invasion Groundhog Day riff doesn't sound that promising, but boy this thing hums. Greatly helped by Cruise's newfound willingness to be unlikeable, director Doug Liman's sense of humour, and Emily Blunt's expert glowering.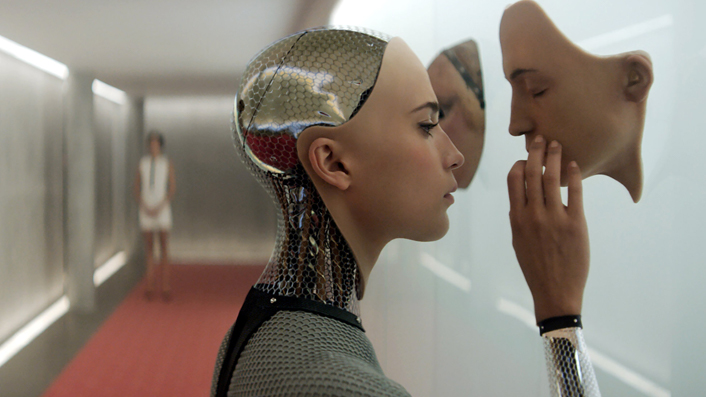 Alex Garland's first directorial outing saw him exploring Artificial Intelligence and its impact on very human foibles like lust. A movie where you're never quite sure where any of the three main characters are coming from, until the very end. Oscar Isaac in particular is great, not least of all because he does this.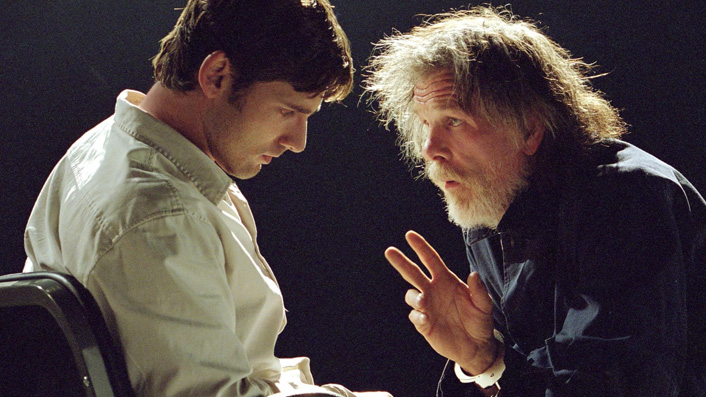 The lone superhero entry on this list (and according to Netflix they definitely count as sci-fi), Ang Lee's misunderstood 2003 genre mashup has aged like a fine wine, one of the most distinctive entries in a crowded genre. Equally silly and sombre, you have super-science, monster poodles, Hulk smashing tanks, and Nick Nolte (who famously has no memory of filming this, and, uh, it shows) literally becoming electricity. It rules.
Sign up for Flicks updates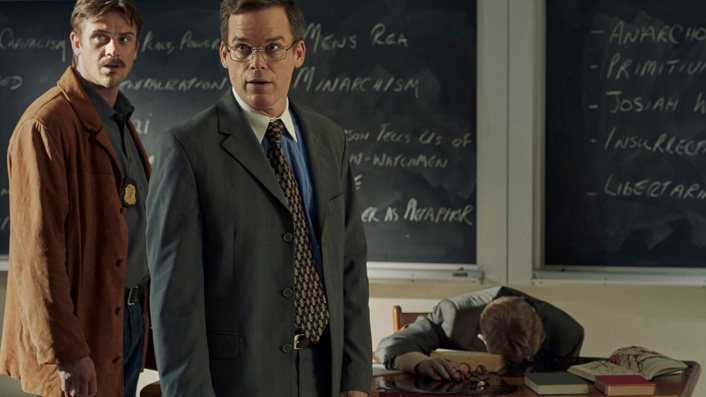 Director Jim Mickle is always great (check out Cold In July if you like crime movies), and here he gets to play with a pretty far-out story, which starts as the search for a serial killer then becomes… something else.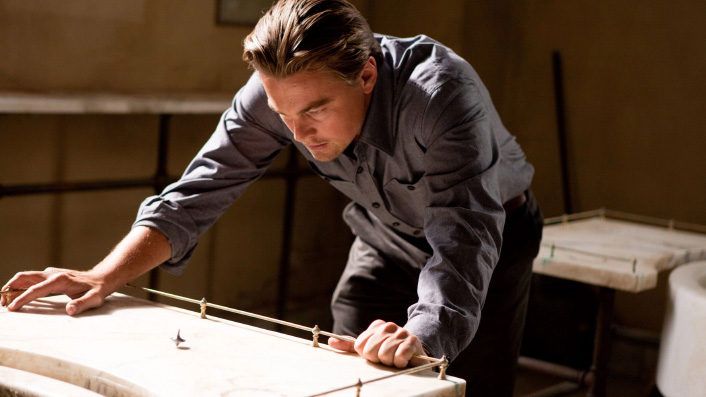 Nolan's big dreamscape heist sports whoppingly grand cinematography, heady concepts, and old Hans Zimmer doing his damnedest to make you feel all the feelings. It lays down some serious groundwork early on then trusts you to follow the kaleidoscopic, Russian-Doll style antics that unfold during its last third; a masterclass in editing, even by Nolan's standards, and an excuse for him to tee up one Bond-style caper after another, to dizzying effect.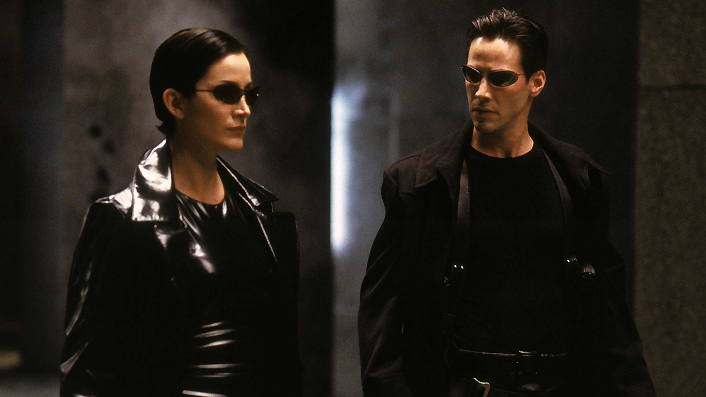 I still remember where I was the first time I saw The Matrix. Twenty years on its legacy is firmly established, not just for the way it introduced a whole new cinematic language, or nudged some thorny philosophical ideas into the mainstream consciousness, or even for cementing Keanu Reeves' superstar persona. Beyond all that it's just a great, perfectly-paced story that channels film noir, sci-fi and superheroes. A tale of raging against the machine in the face of insurmountable odds, and coming out on top.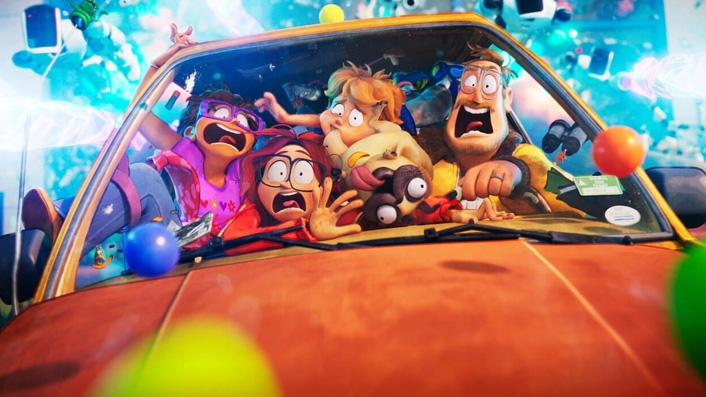 Love to see a dysfunctional family dynamic meshed with a good sci-fi concept. This one comes from the Lord and Miller stable (they helmed The LEGO Movie and Cloudy with a Chance of Meatballs and contributed to Spider-Verse), and operates in their fast, funny, hyper-pop-culture-literate style. An A-grade voice cast led by Danny McBride, Abbi Jacobson and Maya Rudolph doesn't hurt.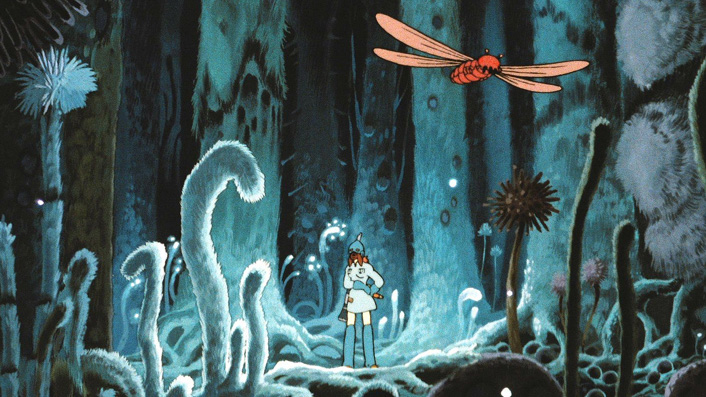 The only sci-fi installment in the Miyazaki canon, a story about post-apocalyptic future overrun with giant bugs and steam-punk technology that was adapted from the director's own manga, which he worked on for over a decade. There's more death and blood than your average Ghibli film, and its vision of the future is a pessimistic one, with Miyazaki's environmental concerns taking pride of place. He's never made a film that's less than great, and this is one of his best.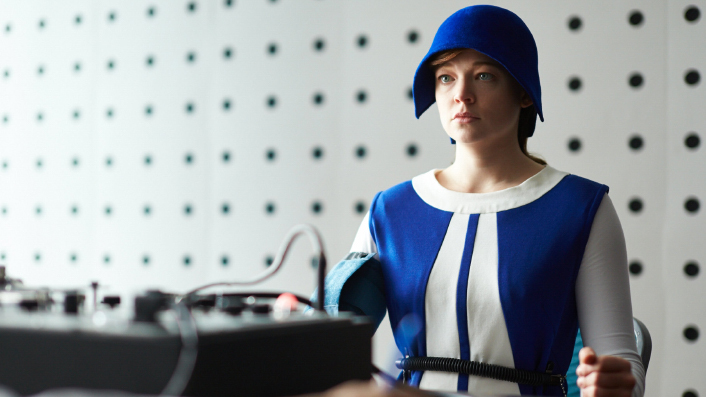 Aussie directors the Spierig Brothers' career stumbled a bit after this, which is a shame because it's a stylish thriller that delivers the goods, marshalling a great cast including reliable old Ethan Hawke alongside Succession's Sarah Snook and Noah Taylor. If you like a good brain-bending time travel flick, give it a go.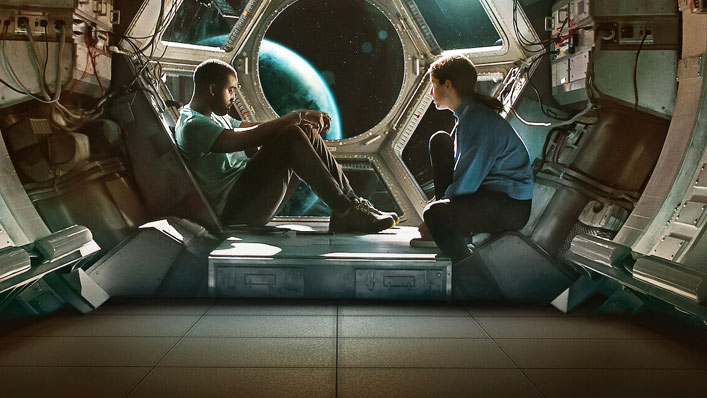 There are a total of four people in this claustrophobic space thriller, and as the title suggests, one of them isn't supposed to be there. Set entirely aboard a craft heading to Mars in the not-too-distant future, it's refreshing in the way it plays out as an adult drama; four people trying to navigate an impossible situation. Succumbs to slightly more predictable thrills in its last stretch but retains its focus as a pleasingly human story.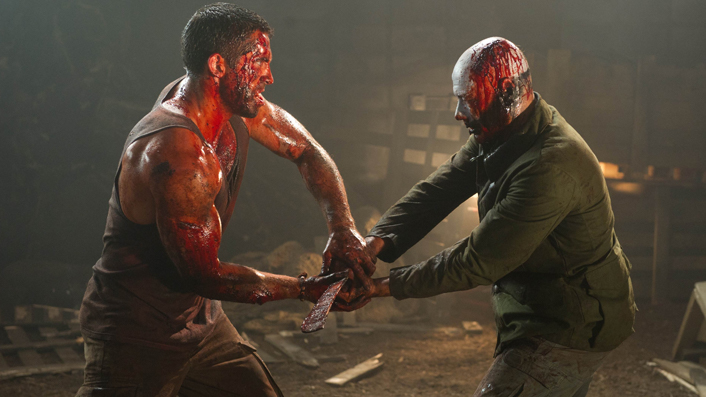 The sixth and final entry in the series, and—hear me out—clearly the best. Director Peter Hyams (son of another purveyor of sturdy genre thrills, John Hyams) uses the idea of cloned soldiers to unleash an ungodly amount of ass-whooping onto the screen, with appearances from Jean-Claude Van Damme and Dolph Lundgren, and a supremely unhinged Scott Adkins in the lead, laying waste to everything in his path.