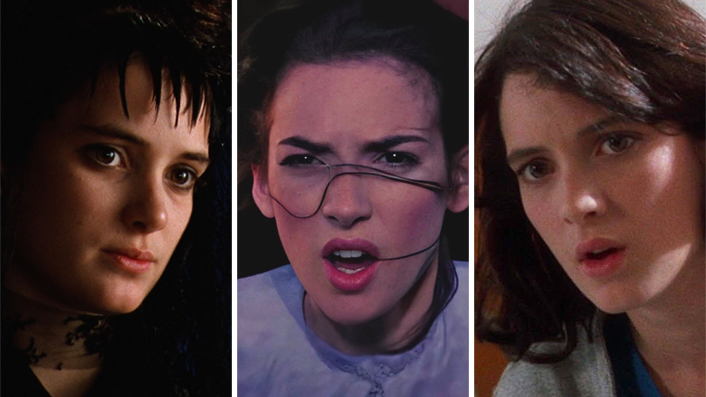 Wino Forever – the essential Ryder, from vamp to vampire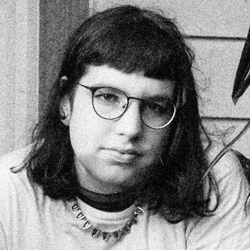 ---
Amelia Berry takes us through the essential Wino, from vamp to vampire.
"Well, f*** me gently with a chainsaw", iconic 1989 black comedy Heathers is up now on Netflix, which is more than enough of an excuse to wax lyrical about number one Gen X heartthrob, the Strange and Unusual Winona Ryder.
Lick it up, baby. Lick. It. Up.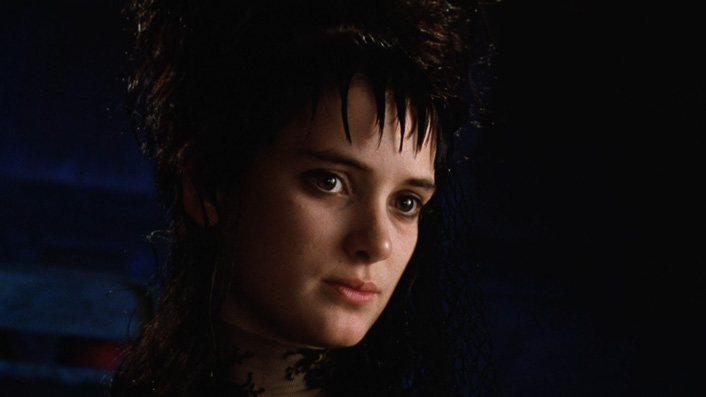 Where to watch
While she'd appeared in a couple of movies already (feat. Ryder's worst film poster), Beetlejuice was the one that made Winona Ryder a star. It's still easy to see why. Lydia Deetz is the quintessential teen goth, alienated from her wealthy parents (played exquisitely by Jeffrey Jones and Catherine O'Hara), and ready to unironically proclaim that she is "utterly alone", her "whole life is a dark room". Readers over 13 will know that people like this can be, to put it lightly, the absolute worst. But Ryder plays the role with so much charm and earnest vulnerability, you're likely to find yourself reaching for the eyeliner by the end of it.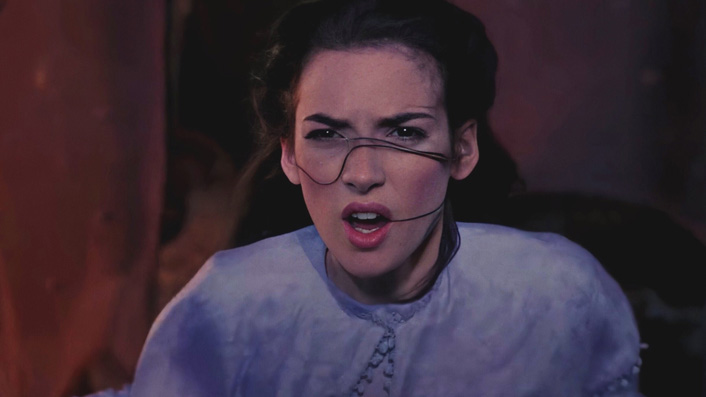 Where to watch
About to enter production as a TV-movie, Winona liked the Dracula script so much she passed it over to Francis Ford Coppola (yes, he of The Godfather and Apocalypse Now). What Coppola delivers is a film that's half gloriously camp Hammer Horror frippery, and half intense psycho-sexual love-letter to German Expressionism. Keanu Reeves is British, Anthony Hopkins is German, Gary Oldman is having a great time (wherever he's meant to be from) and, of course, Winona Ryder somehow manages to ground being a blood crazed vampire queen in openness and charisma.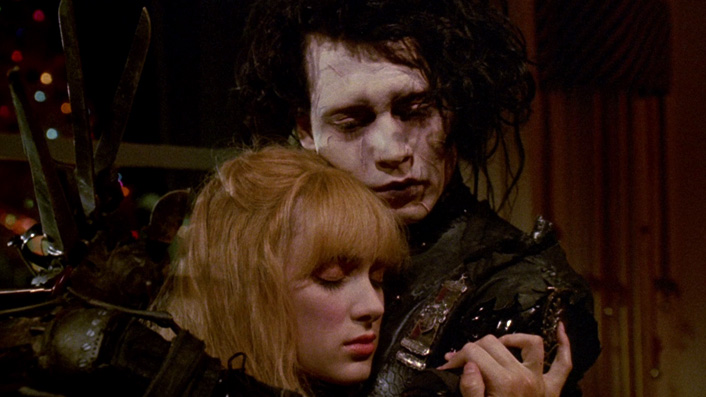 Where to watch
Coming hot on the heels of 1988's Beetlejuice, Tim Burton's Edward Scissorhands stars Ryder alongside then-boyfriend Johnny Depp, before he became insufferable and started dressing full-time like Gary Oldman's character in Bram Stoker's Dracula (weird). Depp was right about one thing though, Winona Forever, and a notably blonde Ryder relishes the chance to play Kim Boggs with a hyper-exaggerated normalcy, going from valley girl to full Norman Rockwell for the touching final scene of the ice dance.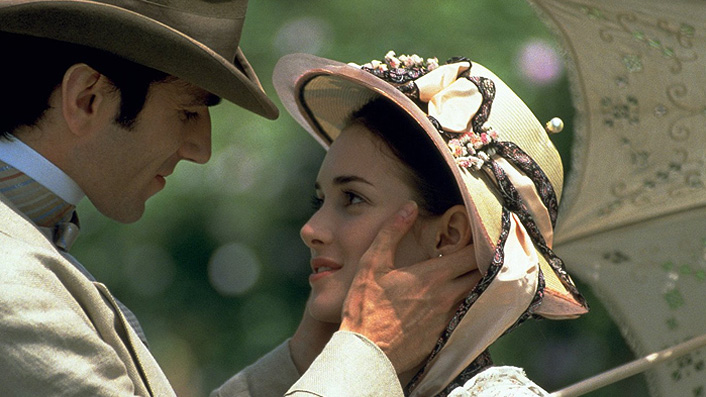 Where to watch
Nothing says 'prestige cinema' like Daniel Day-Lewis kneeling to kiss an embroidered silk slipper. Adapted from the 1920 Edith Wharton novel of the same name, Martin Scorsese's 1993 historical romance delivers hard on opulent costuming, intricate Victorian interiors, and taut agonised silences. Ryder plays innocence as ice cold, more than holding her own next to a cast that includes Richard E. Grant, Miriam Margolyes, and Michelle Pfeiffer.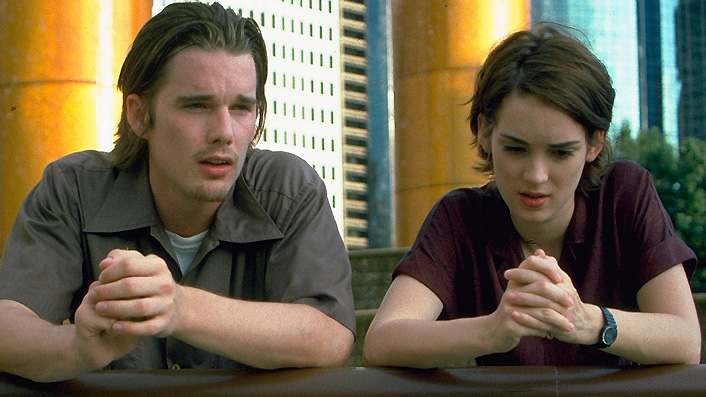 Where to watch
Is this the ultimate gen-x movie? Even the poster drips with a calculated slacker irony, proclaiming "jobs", "trust", "love", "relationships"—and "movie poster". Directed by pre-Zoolander Ben Stiller off the back of his cult sketch show The Ben Stiller Show, Reality Bites really seems like the kind of film that should have aged badly. Almost thirty years on though, it's somehow better than ever. With brilliant performances from Stiller, Ryder, and Ethan Hawke, the film delivers exactly what the poster promises.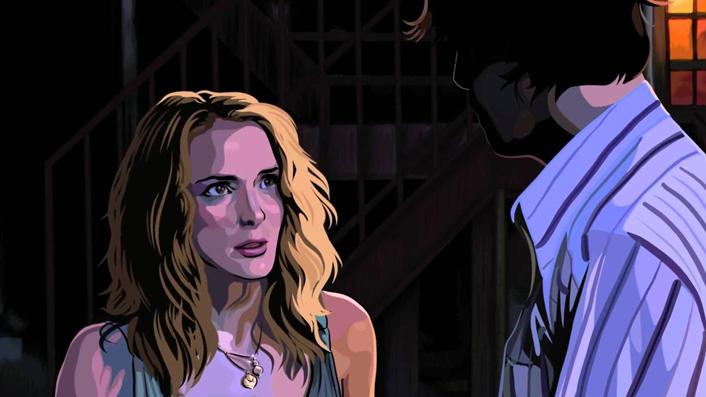 Where to watch
Following a five-year hiatus, Ryder returned to the big screen in Richard Linklater's 2006 Philip K. Dick adaptation A Scanner Darkly. Entirely rotoscoped and with a completely bonkers plot, the film feels like a full-on hallucinatory nightmare. Somehow, in the middle of this, Winona Ryder's performance still manages to feel captivating, physical, and direct, especially playing off a deadpan Keanu Reeves. Reeves and Ryder—two great things that go great together.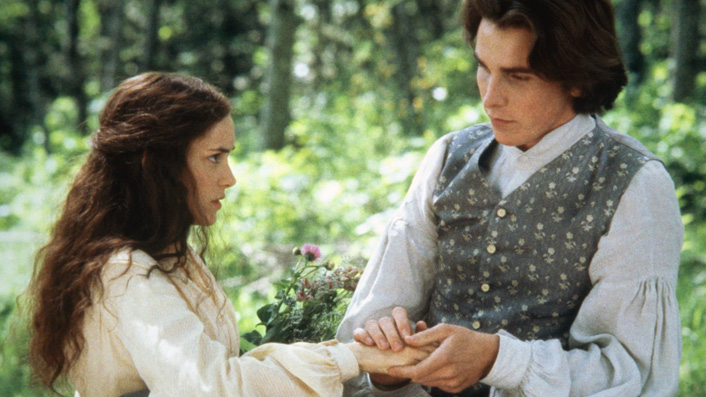 Where to watch
While Louisa May Alcott's novel has had another fantastic recent adaptation, the 1994 version starring Winona Ryder, Kirsten Dunst, Claire Danes and Christian Bale has such warmth and comfort, it'll never really be replaced. It's a movie that feels like your mum making you a hot chocolate, and Ryder's performance as tomboyish and headstrong protagonist Jo is the marshmallow on top.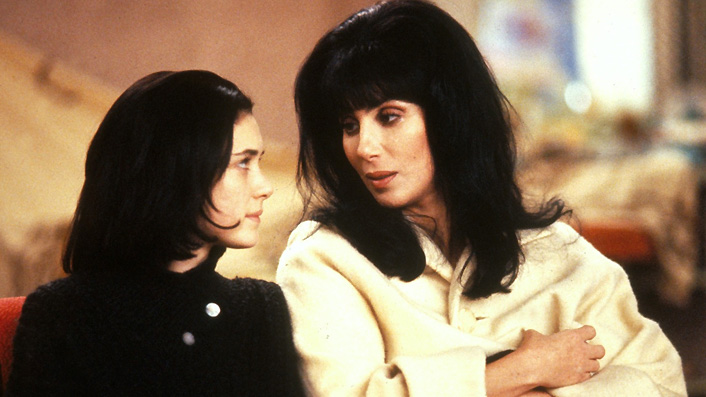 The closest anybody's come to upstaging Cher since Nicolas Cage's "I LOST MY HAND" monologue in Moonstruck, Winona Ryder stars as a neurotic teen obsessed with Catholicism ("Charlotte, we're Jewish") in this surprisingly tender coming-of-age comedy-drama. While the film sometimes wades into goofy Shoop Shoop Song territory, Ryder and Cher's magnetic dynamic, along with Ryder's sweet and hilarious narration, more than make up for any other shortcomings Mermaids might have.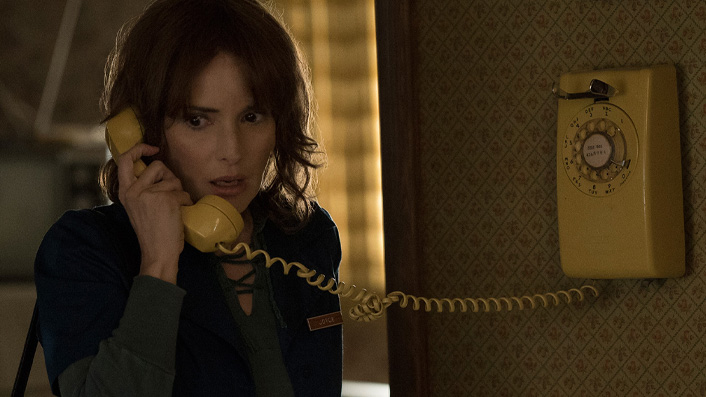 Where to watch
Winona's back, baby! In some ways, she never left – having a handful of notable roles between 2005 and 2016 (particularly in Darren Aronofsky's Black Swan). But the Duffer Brothers' 2016 Netflix series Stranger Things really brought Ryder back into the public consciousness in a way she hadn't been since the '90s. And it's because she's fantastic in it. As single mother Joyce Byers, Ryder taps into what she does best—taking alienation, vulnerability, and angst, and infusing it with strength, charisma, and relatable charm.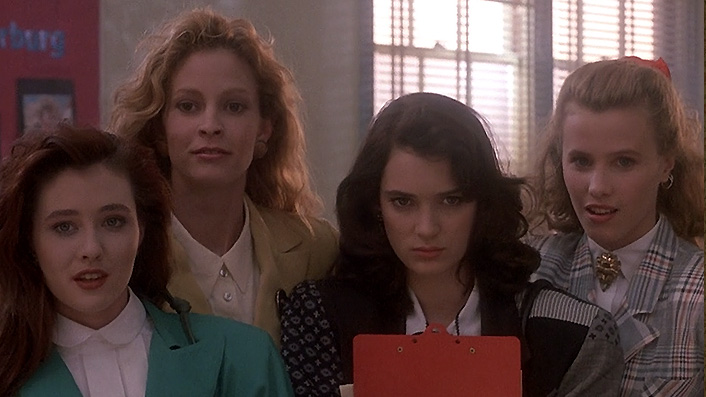 Where to watch
Heathers is a weird and pitch dark film about 1980s social politics and teenagers murdering each other. Somehow, Winona Ryder manages to make that charming, hilarious, and absolutely enthralling. By some cosmic accident, Heathers is just as cutting and fresh today as it was in 1989 (no mean feat for a film with laugh lines like "I love my dead gay son"). Obviously, the script is brilliant and memorably strange, and the performances from the likes of Christian Slater and Shannen Doherty are spot-on, but Ryder in the lead role takes a character written as a "female Travis Bickle" and turns her into somebody we can all root for. Masterful, and deservedly iconic. How very.