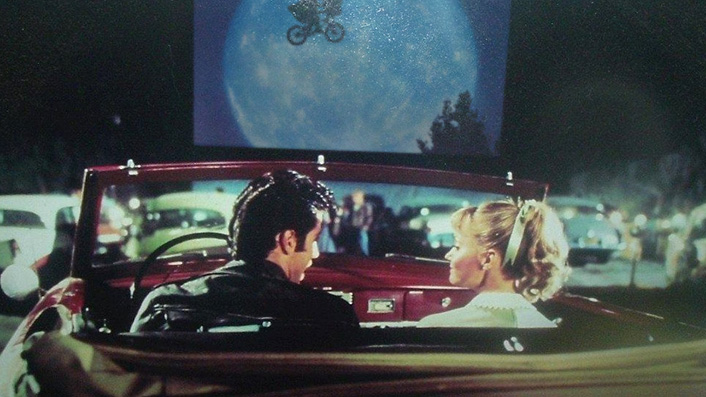 A drive-in cinema tour is heading around NZ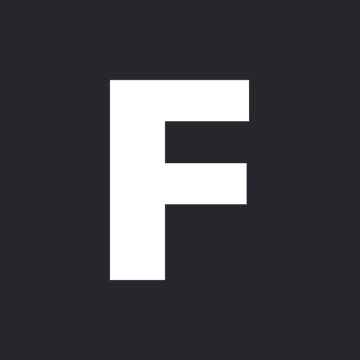 ---
Night Flicks Drive-In Cinema is touring across Aotearoa, letting Kiwis across the nation experience the big-screen from the comfort and safety of their own vehicle.
Hopping across cities from the end of May through to August, Night Flicks Outdoor Cinema & Vivid Collective will play a bunch of beloved films on their 36sqm screen with a dedicated FM frequency playing the film's audio.
The tour will visit Whangarei, Auckland, Hamilton, Tauranga, Rotorua, New Plymouth, Palmerston North, Wellington, Christchurch, Dunedin, Timaru and Invercargill with the possibility of further cities yet to be added.
See more
* NZ cinemas operating under level 2
* All movies playing in cinemas
* All new streaming movies & series
Partnering up with ASB and The Hits, the tour hit the planning stages ever since the government announced that New Zealand would go into lockdown. "We found ourselves in a unique position to be able to offer an event that ensures attendee safety," Night Flicks director Matt O'Meeghan stated, "as well as something for the public to look forward to once we are able to go ahead."
To ensure attendee safety, the tour has been designed to comply with and exceed the current Ministry of Health guidelines. Precautions include contactless entry and exit to the event, along with F&B orders and delivery taking place in a contactless manner. All facilities such as toilets will be cleaned regularly throughout the event.
Sign up for Flicks updates
Though tickets aren't technically on sale yet, the tour is open for pre-registration (i.e. put your name down for free if you're interested).
Why no pre-sales? Here's an explanation from the Night Flicks website: "We started planning this tour back at the beginning of March. At that time, level 2 had an event cap of 500. Since that was reduced, we have decided to wait until the cap is raised to closer to 500." Dates will be set in stone as soon as the tour gets clarification from the government on when event cap numbers will increase.
There are no GA or outdoor seating options available. See below for current details on dates and locations. NOTE: Dates below are only place-holders.
Auckland
Mt Smart Stadium | Thursday 28 May – Saturday 30 May 
Thur 5.30pm: E.T. the Extra-Terrestrial
Fri 5.30pm: Lemony Snicket's A Series of Unfortunate Events
Fri 8.30pm: Crazy Rich Asians
Sat 5.30pm: Despicable Me 2
Sat 8.30pm: Hairspray
Tauranga
Classic Flyers | Saturday 6 June
5.30pm: Jumanji: Welcome to the Jungle
8.30pm: Hairspray
Hamilton
Venue TBC | Saturday 13 June
5.30pm: Jumanji: Welcome to the Jungle
8.30pm: Hairspray
Palmerston North
Venue TBC | Saturday 20 June
5.30pm: Despicable Me 2
8.30pm: Hairspray
Pre-register for Palmerston North
Wellington
Venue TBC | Saturday 27 June
5.30pm: E.T. the Extra-Terrestrial
8.30pm: Hairspray
Whangarei
Venue TBC | Saturday 4 July
5.30pm: Jumanji: Welcome to the Jungle
8.30pm: Hunt for the Wilderpeople
Rotorua
Venue TBC | Saturday 11 July
5.30pm: Jumanji: Welcome to the Jungle
8.30pm: Hunt for the Wilderpeople
New Plymouth
Venue TBC | Saturday 25 July
5.30pm: Hunt for the Wilderpeople
8.30pm: Lemony Snicket's A Series of Unfortunate Events
Christchurch
Venue TBC | Tuesday 18 August
5.30pm: Jumanji: Welcome to the Jungle
8.30pm: Hairspray
Timaru
Venue TBC | Wednesday 19 August
5.30pm: E.T. the Extra-Terrestrial
8.30pm: Lemony Snicket's A Series of Unfortunate Events
Dunedin
Venue TBC | Thursday 20 August
5.30pm: Jumanji: Welcome to the Jungle
8.30pm: Hairspray
Invercargill
Venue TBC | Friday 21 August
5.30pm: Hunt for the Wilderpeople
8.30pm: TBC