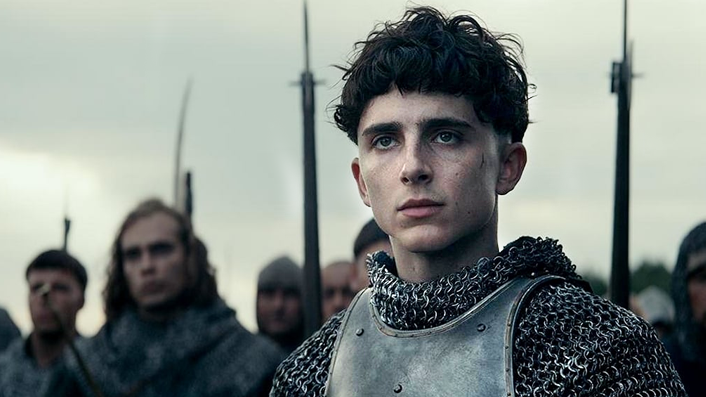 Timothée Chalamet smoulders in Netflix's dynamite The King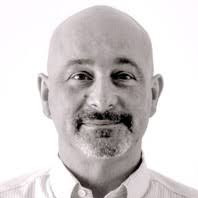 ---
Now streaming on Netflix, The King stars Timothée Chalamet as King Henry V in a medieval drama based on several Shakespeare plays, adapted for the screen by David Michôd.
Adam Fresco has plenty of praise for this "accessible, intelligent tragedy of a reluctant young monarch".
Cards on the table, I'm a Shakespeare fan and loved Game of Thrones, so David Michôd (Animal Kingdom, The Rover) adapting the Bard's King Henry plays as a gritty saga of bloody battles and political intrigue was a must-see. And, while the slow set-up may not be to everyone's tastes, it doesn't disappoint. Orson Welles already nailed Shakespeare's Henry IV in Chimes at Midnight, but this modern-language historical drama is a riveting, mud n' blood-splashed treat.
Cinematographer Adam Arkapaw lends proceedings the quality of epic oil paintings, rendered in a suitably foreboding colour palette. With a taut script by director Michôd and actor Joel Edgerton (who plays an admirable Falstaff), The King features excellent performances from a smouldering Timothée Chalamet as Prince 'Hal', a furious Ben Mendelsohn as his father, King Henry IV, and strong support from Thomasin McKenzie, Sean Harris, Tara Fitzgerald, a strident Lily-Rose Depp as Catherine of Valois, and Robert Pattinson's gloriously over-the-top French Dauphin.
Sign up for Flicks updates
Don't let the Shakespearian roots, medieval setting or slow-build put you off, because this is an accessible, intelligent tragedy of a reluctant young monarch, thrown into a world of savage politics and brutal battle. Ironically (it's a Netflix production after all), at just under two-and-a-half hours, it's way too short for the material it has to cover.
Powerful, moody, dark and technically brilliant, a stand-out cast (featuring a potentially superstar-making turn from Chalamet), and a tight script with an ever-relevant, anti-warmongering message, The King is a dynamite cinematic treat which deserves to be seen on the widest screen possible.