Put on your cozy jumper, because this movie month deserves a great big hug. No matter what service you use to watch films at home, there's something real good next to your fingertips.
NEON's got award winners like I, Daniel Blake and Nocturnal Animals. Netflix has the latest Adam Scott horror-comedy Little Evil. There's also a bloody exciting selection of films directed by women including cannibal sci-fi The Bad Batch, horror anthology XX, feel-good chess drama Queen of Katwe, WikiLeaks doco Risk, and one of 2017′s biggest successes Wonder Woman.
---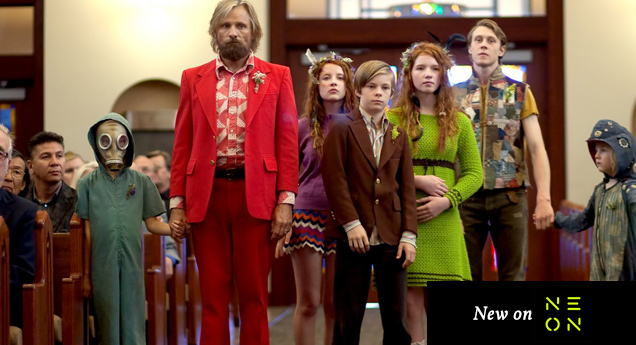 New to NEON
In an Oscar-nominated role, Viggo Mortensen is a father who takes his bush-raised kids into the city to attend their mother's funeral. Available now.
"I loved the witty nature of the dialogue, the unpredictability and the questions raised around societal norms." -NICTHECHIC, FLICKS USER
Amy Adams, Jake Gyllenhaal, Michael Shannon, and Aaron Taylor-Johnson lead this Oscar-nominated story-within-a-story thriller. Available now.
"It's a mind-bender that should keep you thinking for a good while after." -ELDERINO006, FLICKS USER
Ken Loach's Palme d'Or winner that'll have you crying for the working class and shaking your fist at the government. Available now.
"The common person's masterpiece." -LIAM MAGUREN, FLICKS
Chris Pine and Ben Foster are bank-robbing brothers and Sheriff Jeff Bridges is hot on their tails. Available now.
"A mightily lean work, but rich in brittle intimacy, karmic irony and moral ambiguity." -AARON YAP, FLICKS
Werner Herzog examines the internet and the human race. Available now.
"For those looking for a ride through our modern technological world, or indeed a preview of what is to come, this is it." -THE GUARDIAN
Terence Davies adapts Lewis Grassic Gibbon's 1932 novel about a farming family struggling to eke out a living against the devastation of World War I. Available now.
"Lyrical, immaculate and acutely evocative of period and setting…" -AARON YAP, FLICKS
The one where Russell Crowe won an Oscar and didn't talk smack about New Zealand in his acceptance speech. Available now.
"Glorious, a colossus of rousing action and ferocious fun." -ROLLING STONE
Not the Al Gore film. Available now.
"A decent futuristic action picture with some great sets, some intriguing ideas, and a few images that will stay with me." -ROGER EBERT
The animated Disney adventure you probably haven't seen. Available now.
"I was remembering, with something of a shock of nostalgia, the strength and utter storytelling conviction of the early Disney animators." -ROGER EBERT
The creator of The Wire takes a multi-pronged look at prostitution, pornography and crime in 1971 New York. Available now. Read Flicks' interview with series creator David Simon.
New season of the comedy-drama series from Jason Reitman (Up in the Air), exploring love in the online age of hook-up culture. Available now.
The third season of the other Walking Dead series – the one that stars Cliff Curtis – has landed. Available now.
The hit new crime show stars NCIS star Michael Weatherly as an all-seeing eye that knows the inner workings of jurors, attorneys, witnesses and the accused. Available from 16 September.
It sounds like The Dark Horse but is really quite different from The Dark Horse. Available from 17 September.
Set in 1959 during the Cuban Revolution, a young journalists searches for the legendary Ernest Hemingway. Available from 19 September.
The mind of a comedy writer, wife and mother explodes in this new series created by and starring Funny or Die's Andrea Savage. Available from 29 September.
---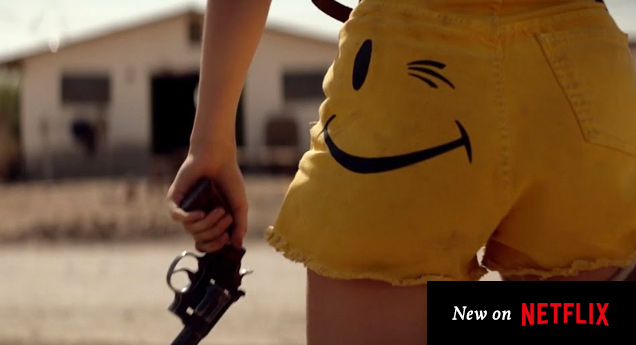 New to Netflix
Dystopian sci-fi from filmmaker Ana Lily Amirpour (A Girl Walks Home Alone at Night). Features cannibals, Jason Momoa, skateboards, and yellow smiley pants. Available from 22 September.
"There's much to savour in the pic's lavishly distressed visuals and soundscape…" -VARIETY
Adam Scott learns his new stepson is the antichrist in this horror comedy. Available now.
Angelina Jolie directs this drama based on a survivor's memoir of a Khmer Rouge regime. Available from 15 September.
A filmmaker investigates his brother's death, and why the killer walked, in this true crime documentary. Available from 15 September.
Disney romance fantasy where true love triumphs because of a shoe size. Available now.
"I gave this a five because of the absence of violence." -FLAPPER123, FLICKS USER
British family film about a lovely bear with a marmalade addiction. Available now.
"Has well-timed hilarious action sequences and London twinkles with Wes Anderson-style production design." -FRANCES MORTON, FLICKS
The factors that truncated Whitney Houston's career are outlined in this documentary. Available now.
"A weepy, watchable portrait of a life running off the rails." -STEVE NEWALL, FLICKS
The good Nicholas Sparks film. Available now.
"Now here is a story that could have been a tearjerker, but — no, wait, it is a tearjerker, it's just that it's a good one." -ROGER EBERT
Eddie Murphy almost got an Oscar for this music drama about black female soul singers in the early 1960s. Available now.
"This baby dazzles like nothing else anywhere." -ROLLING STONE
---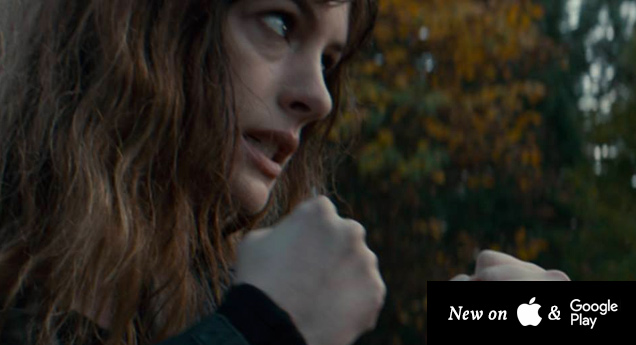 New to Everything Else
Anne Hathaway is dumped, unemployed, and somehow telepathically linked to a giant monster wrecking Seoul in the latest film from Nacho Vigalondo (Timecrimes). Available now.
"Audiences would be missing out on something really special here if they overlook the emotional punch Colossal packs…" -STEVE NEWALL, FLICKS
Immediately after WWII, the Danish army forces German teenagers to remove Nazi mines with their bare hands in this Oscar-nominated drama. Available now.
"As brilliant as the jump scares you will definitely feel every time one of those mines blow up." -LIAM MAGUREN, FLICKS
Laura Poitras follows up to her Oscar-winning Citizenfour with this portrait of WikiLeaks founder Julian Assange. Available now.
"An insightful portrait." -HOLLYWOOD REPORTER
Horror anthology containing four short films from four female filmmakers. Available now.
"Put its scares in the right places and its tales never outstay their welcome." -FILMINK
Adaptation of the award-winning coming-of-age Australian novel by Craig Silvey. Available now.
"It is a beautiful film and I felt that I could over look the plot holes and unresolved story lines." -IAN ANDERSON, FLICKS USER
Arrested development dramedy about 30-something woman living with her mother making short films with her thumbs. Available now.
"This film made me laugh out loud but also touched me, and that's always a winner in my book." -FRESHDUDE, FLICKS USER
Richard Gere leads this character study as a well-meaning but kinda hopeless New York fixer. Available now.
"Richard Gere is at his controlled and charismatic best in this surprisingly effective low-budget character drama." -JAMES CROOT, STUFF
Seann William Scott hits the ice (and people's faces) once again in this sequel to the 2011 cult hockey beat-em-up comedy. Available from 16 September.
Jackie Chan leads this martial arts comedy set in India and Tibet. Available now.
One of the biggest blockbuster successes of 2017. Available from 20 September on Blu-ray & DVD.
Faith-based drama based on the bestselling novel about a man in grieving who meets God. Available from 20 September.
Oscar winner Christian Bale, Golden Globe winner Oscar Isaac and Charlotte le Bon (The Walk) lead this drama set during the Armenian genocide. Available from 27 September.
Gru has a brother named Dru – whu knu? Available from 27 September.