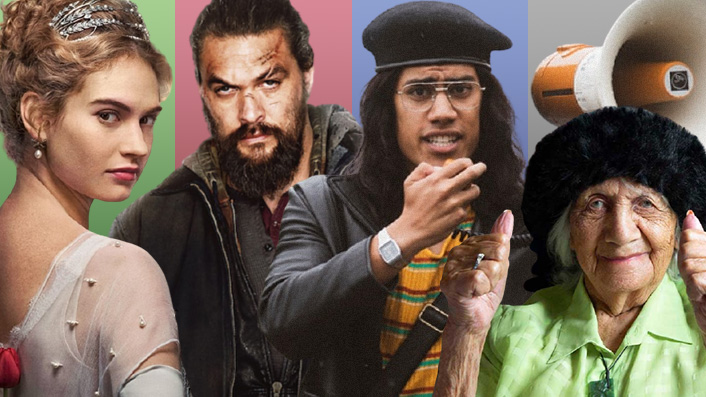 New to NZ streaming services this August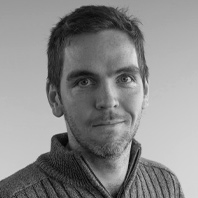 ---
August brings some great new shows and films on Aotearoa's streaming services. Check out our handpicked highlights for each provider.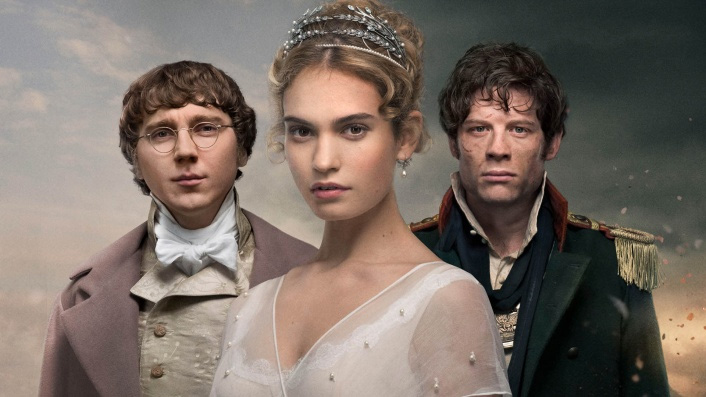 New to Neon
Available from August 19
BAFTA-nominated filmmaker Tom Harper (Wild Rose) adapts Lev Tolstoy's classic Russian romance novel in six parts, revolving around five aristocratic families and a searing love triangle during the reign of Alexander I. Stars Lily James (Yesterday), Paul Dano (There Will Be Blood) and James Norton (Little Women).
Available from August 13
Considered by Flicks' Liam Maguren as "silly and fun but never mindless," the sequel to the 2013 Oscar-nominated animated adventure sees the prehistoric family come face-to-face with The Bettermans—an intellectually superior family living in a gated paradise that hides a dark secret.
Available from August 30
Set in 43AD, this fantasy action series depicts the raging war between the Roman Imperial Army and the Celtic heart of Britannia—the latter of whom possess otherworldly abilities (or so they say). The first two seasons are currently available on Neon.
Available from August 28
Kevin Costner and Diane Lane are trying to rescue their grandson from a dodgy family that lives off the grid in this thriller based on Larry Watson's novel. Co-stars Oscar nominee Lesley Manville (Phantom Thread) as the vicious matriarch of the contentious household.
Available from August 12
Considered by many as a modern cult classic, this oddball noir stars Adam Brody (Ready or Not) as a once-celebrated kid detective who's now a washed-up 32-year-old PI still dealing with children's cases. However, when a client brings him his first-ever murder mystery, the self-pitying investigator attempts to step up to the task.
Documentary Spotlight
A smattering of powerful documentaries arrives on Neon this August including two very different pandemic stories: HBO's COVID nightmare tale The Last Cruise and VICE Versa's HIV: The Neglected Pandemic hosted by Queer Eye's Jonathan Van Ness. Vice Versa also puts the spotlight on Elon Musk's journey to Mars and Chyna's rise-n-fall career as a wrestling icon.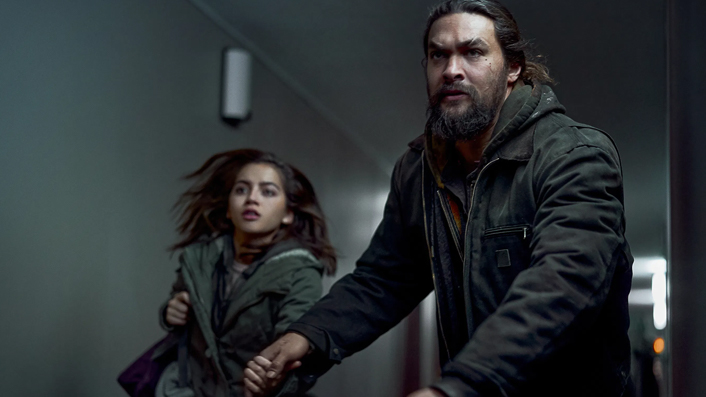 New to Netflix
Available from August 20
Jason Momoa (Aquaman) leads this revenge thriller as a man looking for justice against the pharmaceutical company he believes is responsible for his wife's death.
Available from August 13
John David Washington (Tenet) leads this thriller as an American tourist in Greece who, after a tragic car accident, finds himself on the run—and mixed up in a political conspiracy. Co-stars Oscar winner Alicia Vikander (Tomb Raider) and Vicky Krieps (Phantom Thread).
Available from August 13
A filmmaker (Rosa Salazar) heads to Hollywood in the early '90s to make her movie but tumbles down a hallucinatory rabbit hole of sex, magic, revenge—and kittens (plus, Catherine Keener!). A David Lynch vibe pervades the trailer, time will tell if it's merely Lynch-lite… we're hedging our bets on this one, but are nonetheless intrigued.
Available from August 6
Selected for the 2020 Cannes Film Festival (which was subsequently cancelled), this French skin-crawler follows a mother trying to breed locusts as a food source… only for the insects to gain a taste for blood.
Available from August 10
If Phil Wang made an impression on you when he appeared on season 5 of Taskmaster UK, you'll want to watch this special (recorded at the London Palladium mid-pandemic) which sees him exploring race, romance, politics, and his mixed British-Malaysian heritage.
Available from August 11
Documentary based on one woman's dramatic memoir of surviving the Holocaust, an account that takes the world by storm—until her publisher investigates the truth of her claims.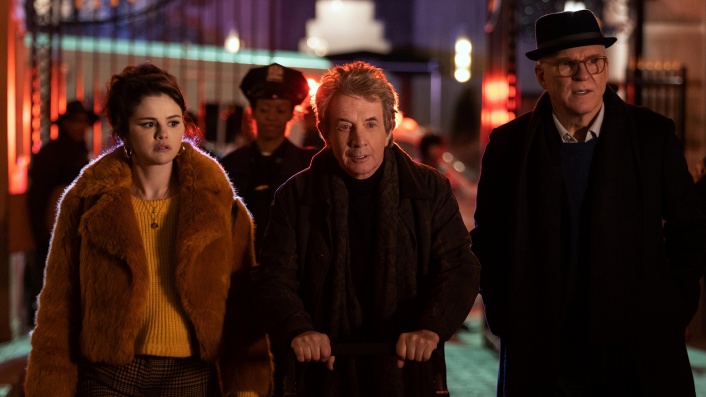 New to Disney+
Available from August 31
Steve Martin, who co-created this series, stars alongside Martin Short and Selena Gomez as three strangers and lovers of true-crime stories who suddenly find themselves wrapped up in one.
Available from August 11
What if Peggy Carter got the super serum? What if Yondu abducted a different child? What if Bucky took on zombies? This Marvel series explores alternate dimensions where events in the MCU played out differently.
Available from August 25
Now that every Star Wars fan has seen season two of The Mandalorian (if that's not you, stop reading immediately), this special episode goes behind-the-scenes of how they created the final episode's big reveal—the CGI makeover of young Luke Skywalker.
Available from August 27
When a straight-laced couple (Get Out's Lil Rel Howery, Insecure's Yvonne Orji) returns to the States after an insane vacation in Mexico, they discover that the crazy couple they met (F9's John Cena, Search Party's Meredith Hagner) followed them back home.
Available from August 27
Emma Stone is a young Cruella de Vil in this live-action prequel to the 1961 Disney classic, One Hundred and One Dalmatians. Features Emma Thompson as her fashion nemesis the Baroness.
Available from August 25
Critically hurled during its remarkably brief time in cinemas, this little-heard horror quietly gained a cult following shortly after. The film follows a detective chasing a string of murders related to an urban legend: if you blow into an empty bottle on an empty bridge, the Empty Man will come for you.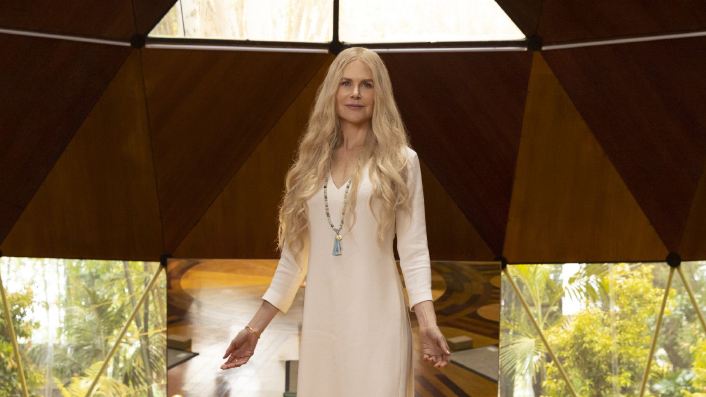 New to Prime Video
Available from August 20
Nicole Kidman leads this adaptation of Australian author Liane Moriarty's novel as the angelic head of a boutique health-and-wellness resort. From the producing team behind Big Little Lies. Co-stars Michael Shannon, Melissa McCarthy, Regina Hall, Luke Evans and Samara Weaving.
Available from August 27
Emmy-winner Annie Murphy (Schitt's Creek) leads this unconventional comedy as a typical sitcom housewife who breaks the confines of the script, alternating between single-camera realism and multi-camera zaniness.
Available from August 27
Filmmaker Oscar Kightley tells the story of Dawn Raid Entertainment, the iconic South Auckland music label that backed hip-hop and RnB artists like Savage and Aaradhna.
Available from August 6
Taking place over three summers — '93, '94 and '95 — this unconventional thriller series centres on the abduction of Kate, a beloved high-schooler in a small Texas town, and the nation's growing hatred towards Jeanette, a teen who suddenly went from awkward outlier to the town's most popular girl.
Available from August 6
Val Kilmer combs through the highs and lows of his extensive career, aided by decades of footage he shot since childhood, in this documentary biography.
Available from August 13
This animated comedy Star Trek spinoff follows the misadventures of a lower-tier crew serving on one of Starfleet's lesser-known ships. Made by Mike McMahan, co-writer of Rick and Morty and creator of Solar Opposites.
Available from August 13
Inspired by the New York Times column of the same name, this breezy romance series follows different notions of love – including sexual, romantic, familial, platonic, and self love – over the course of eight standalone episodes.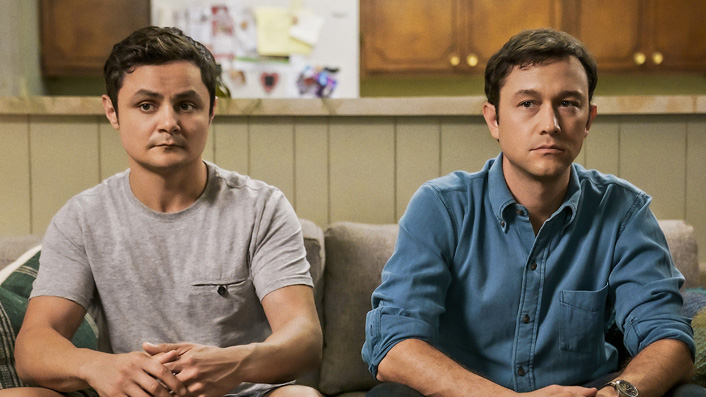 New to Apple TV+
Available from August 6
A fifth grade teacher tries to find happiness and meaning in a world seemingly lacking both in this series written, directed and starring Joseph Gordon-Levitt.
Available from August 20
Octavia Spencer returns as former investigator turned true crime podcaster Poppy Parnell, this time investigating a case involving her childhood friend and media mogul Micah Keith.
Available from August 27
Jason Momoa returns to Apple's dystopian series where civilisation has lost the ability of sight. This season promises an epic and violent confrontation between the tribes.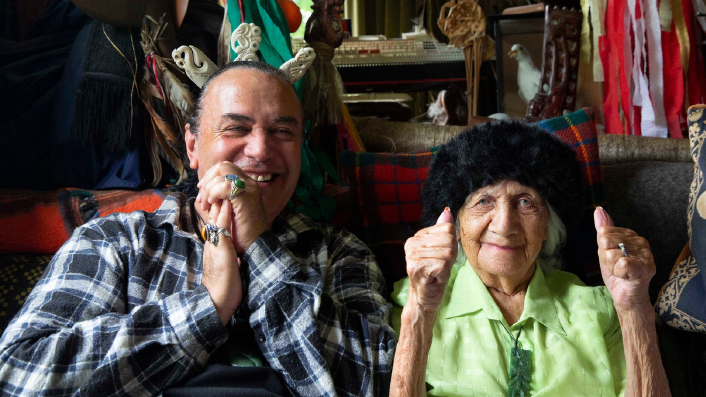 New to DocPlay
Available from August 26
Filmmaker Florian Habicht (Kaikohe Demolition) follows the lives of a tohunga (shaman) and his 99-year-old mother as she nears a century on Earth. To echo the words in Flicks editor Steve Newall's review: "Prepare to fall in love."
Available from August 5
The director of Oscar-winning documentary Icarus lays out the facts behind the killing and cover-up of Washington Post journalist Jamal Khashoggi after entering Saudi Arabia's consulate in Istanbul – a mystery that made headlines around the world.
Available from August 12
Documentary on the masters of modernism Alvar and Aino Aalto, capturing the personal experiences of those from all over the world who have been within those spaces.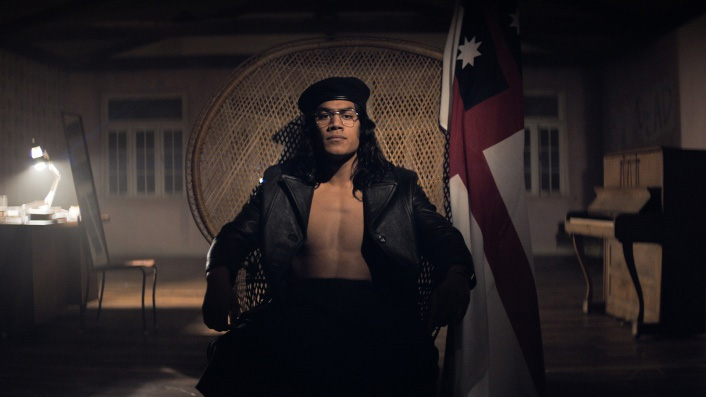 New to TVNZ On Demand
Available from August 15
Producers Halaifonua Finau (Baby Mama's Club) and Tom Hern (The Dark Horse) head this six-part historical drama on the rise of The Polynesian Panthers, a group of young radicals inspired by The Black Panthers to fight for change against Robert Muldoon's government in 1970s Aotearoa.
Available from August 14
Jodie Turner-Smith (Queen & Slim) leads this costume drama miniseries as Anne Boleyn who, in the final months of her life, fights to secure a future for her daughter while contending Tudor England's patriarchal society.
Available from August 28
Golden Globe nominee Archie Panjabi (The Good Wife) leads this missing airline mystery as a recently widowed aviation investigator called in to help discover the whereabouts of a passenger plane that vanishes over the Atlantic Ocean. Co-stars the almighty Christopher Plummer.
Available from August 23
Set in a supposed utopia, humanity seems to have achieved sustainable peace by abolishing monogamy, money, privacy, family and history – until order is disrupted. Stars Alden Ehrenreich (Solo: A Star Wars Story).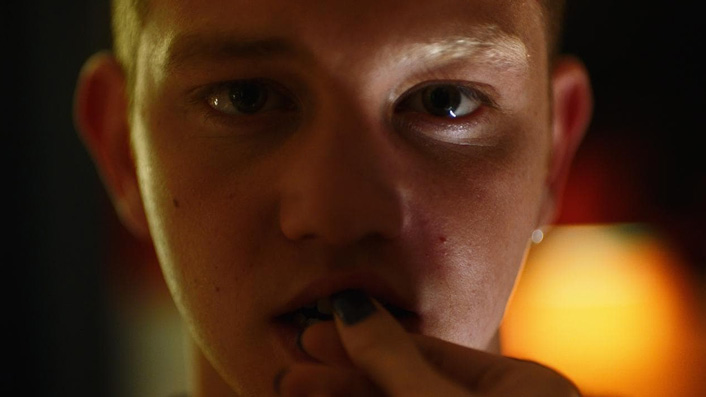 New to Shudder
Available from August 5
In a rural French town, twenty-something Teddy is scratched by an unknown beast and slowly undergoes frightening changes.
Available from August 10
During a winter getaway at an isolated cabin, a self-destructive young woman becomes convinced that her best friend is stealing her blood in this Canadian horror.
Available from August 12
Horror filmmaking legend David Cronenberg stars in this season of horror series Slasher, this time following a rich family invited to a remote island only to discover they're in a game of death.
Available from August 19
After a brutal and bloody encounter with "The Master", the wife of a small-town minister discovers a new sense of power and an appetite to live bigger and bolder than before. However, these changes come with a heavy body count and a toll on her marriage.
Available from August 26
Psychological drama centred on an obsessive Wall Street data analyst approaching a mental meltdown. As the behaviour of his computer models become erratic, so do the mosquitos infesting his apartment…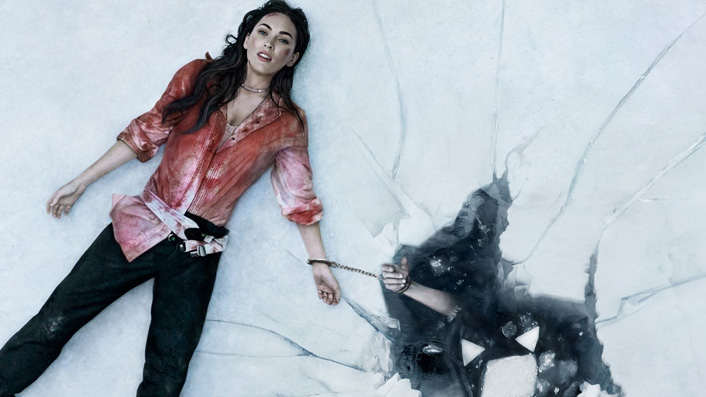 New to rent & buy
Available from August 4
Megan Fox leads this thriller as a woman handcuffed to her dead husband just as two hired killers are about to enter her property to finish the job.
Available from August 4
Based on Rob Doyle's novel, this Irish coming-of-age tale follows three Dublin teenage boys fresh out of school and into a social cesspit of drinking and drugs.
Available from August 11

Jason Statham stars in this Guy Ritchie action-thriller as a mysterious man named H, a driver for a cash truck company responsible for moving millions of dollars around the city. "Go in with low expectations," Daniel Rutledge recommends, "it'll easily surpass them and provide a lovely bit of entertainment with a surprising amount of originality."
Available from August 11
Anne Hathaway and Chiwetel Ejiofor lead this romance-heist comedy as a couple whose relationship hits the rocks during COVID-19 lockdown. But before their love sinks for good, they agree to call a truce in order to steal a diamond.
Available from August 11
In a small coastal village in Ireland, an uptight but talented violinist and a famous young movie star start a blossoming romance. However, as their feelings grow stronger, the pressures of stardom threaten to deconstruct everything.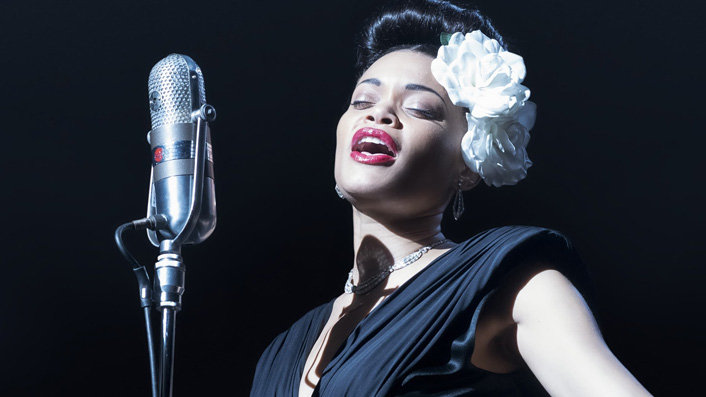 Available from August 9
Grammy-nominated singer-songwriter Andra Day delivers a Golden Globe-winning performance as the great Billie Holiday in this biographical drama from Oscar-nominated director Lee Daniels.
Available from August 25

A lonely boy who feels different from his peers finds a friend in an e-book on his tablet in this PG horror.
Available from August 25

The young white grandson of a Klansman joins the Civil Rights Movement and fights against social injustice, repression, and violence during the Summer of '61 in this drama based on a true story.
Available from August 25

Detective Ezekiel 'Zeke' Banks (Chris Rock, who inspired the idea for the film) and his partner (Max Minghella, The Social Network) find themselves at the centre of a new sadistic killer's evil game in the ninth installment of the Saw franchise.