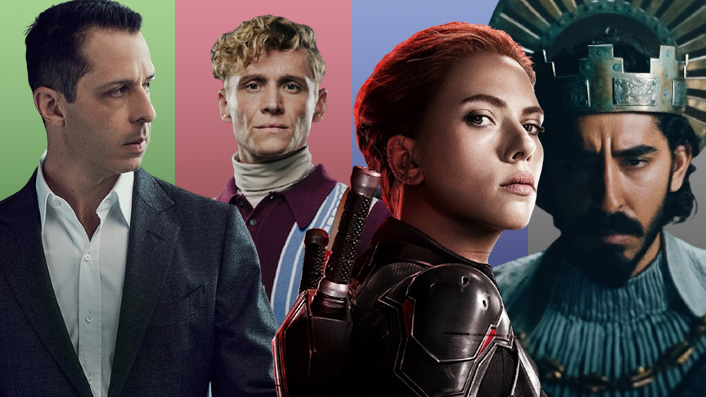 New to NZ streaming services this October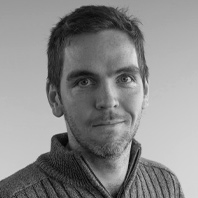 ---
October brings some great new shows and films on Aotearoa's streaming services. Check out our handpicked highlights for each provider.
---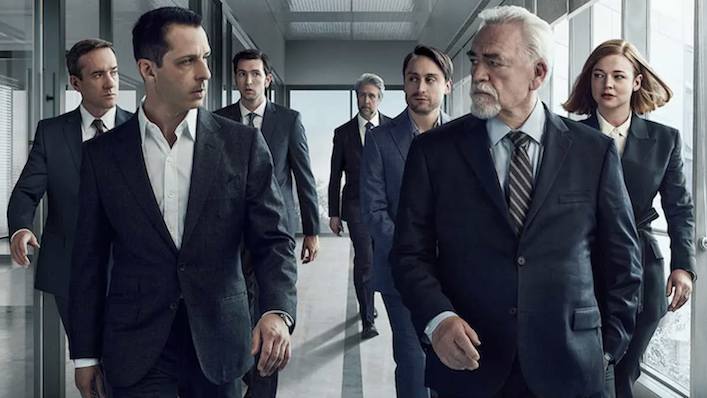 New to Neon
Available from October 18
Jesse Armstrong's Emmy-winning satirical comedy-drama returns to pit the Roy family against each other once again in this third season.
Available from October 24
Ryan Reynolds discovers that he's a background character in an open world video game that will soon go offline in this action comedy co-starring Emmy winner Jodie Comer (TV's Killing Eve) and Taika Waititi.
Available from October 10
Wonder Woman (Gal Gadot) returns, and somehow her lost love Steve Trevor (Chris Pine) does as well, in this 80s-set sequel to the 2017 DC superhero hit.
Available from October 25
With this final season, Issa Rae concludes her HBO comedy series that earned her both Emmy and Golden Globe nominations, continuing to relay the awkward experiences and racy tribulations of a modern-day African-American woman.
Available from October 22
Cassie (Carey Mulligan) tries to right a wrong from her past by taking revenge on predatory men in this darkly comedic thriller. Written and directed by Emerald Fennell, showrunner of Killing Eve season two, who won an Academy Award for her original screenplay.
Available from October 15
This HBO production explores the chaos of Woodstock 99, a three-day music festival promoted to echo unity and counterculture idealism of the original 1969 concert but instead devolved into riots, looting and sexual assaults.
---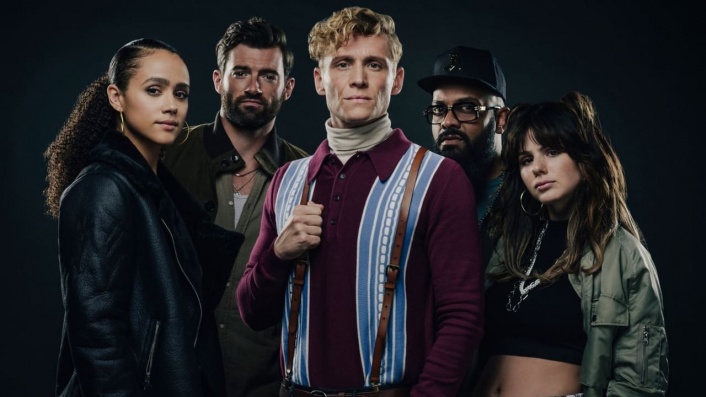 New to Netflix
Available from October 29
In this prequel to Zack Snyder's Army of the Dead, German safecracker Ludwig Dieter (Matthias Schweighöfer who also directs) leads a group of aspiring thieves on a top-secret heist during the early stages of the zombie apocalypse.
Available from October 1
Every single episode of the '90s smash-hit sit-com, famously recognised as "a show about nothing",
Available from October 1
Megan Fox leads this thriller as a woman handcuffed to her dead husband just as two hired killers are about to enter her property to finish the job.
Available from October 1
"Flashbulbs fill the air…" are the first lyrics sung in the trailer below, setting exactly the tone you'd expect from a musical about the People's Princess. Look, you know this is going to explode onto the Netflix most-watched charts, and you may be as grimly fascinated to see this as we are.
Available from October 1
Jake Gyllenhaal leads this one-location thriller directed by Antoine Fuqua (The Equalizer) about a demoted police officer assigned to a call dispatch desk who receives an emergency phone call from a kidnapped woman.
Available from October 29
Athlete-turned-activist Colin Kaepernick and Oscar-nominated director Ava DuVernay (When They See Us) head this series depicting the lives of Kaepernick and his adoptive parents.
---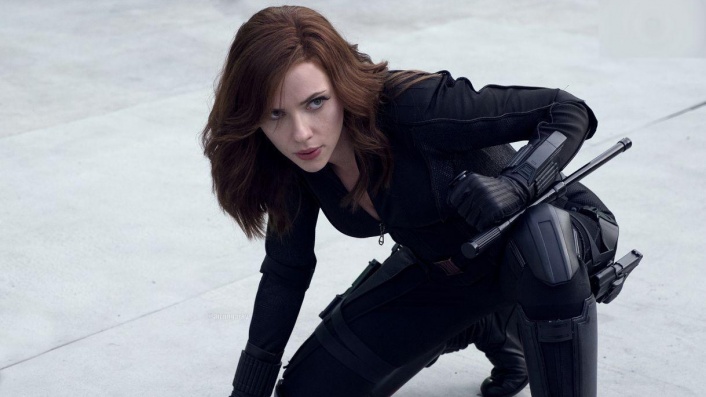 New to Disney+
Available from October 6
The Marvel spy blockbuster starring Scarlett Johansson becomes available for all subscribers this month.
Available from October 1
In this LEGO Star Wars Halloween special, Poe and BB-8 must face the greedy crime boss Graballa the Hutt, who has purchased Darth Vader's castle.
Available from October 6
A six-part docuseries with fly on the wall access into the wider world of NASA, with cameras on Earth and in space.
Available from October 8
Gonzo is challenged to spend one night in The Haunted Mansion on Halloween night in this Muppets one-off special.
Available from October 13
Middle school feels like the worst place imaginable, but for Jess, Josh, and Marco, their school may actually be the worst place in this world…or any other. Based on the graphic novels by RL Stine.
Available from October 22
Jeff Bridges, Dakota Johnson, Jon Hamm and Chris Hemsworth feature in this ensemble thriller set at a rundown Lake Tahoe hotel.
---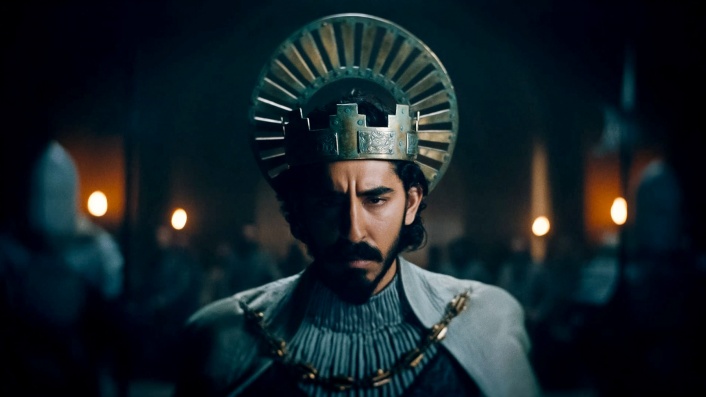 New to Prime Video
Available from October 28
Oscar nominee Dev Patel (Lion) leads this darkly fantastical medieval tale of Sir Gawain and the Green Knight, retold by writer-director David Lowery (A Ghost Story).
Available from October 15
One year after a fatal car accident, a group of teenagers find themselves stalked by a serial killer in this series based on Lois Duncan's 1973 novel, which was originally adapted into the 1997 slasher flick.
Available from October 22
The third film in the After series, based on Anna Todd's novels, sees Tessa and Hardin's relationship in turmoil when revelations about both their families come to light.
Available from October 29
Six-part documentary identifying Australia's racial issues, as explored by those who have experienced them first-hand.
Available from October 21
Naomi Watts is a paralysed wife and mother who, along with her photographer husband, finds solace in rescuing and raising a magpie chick in this true story drama.
Available from October 1
The filmmakers behind Oscar-nominated doco RBG depict the life of Pauli Murray, a hugely influential figure overlooked by history who faught for gender equality and civil rights.
---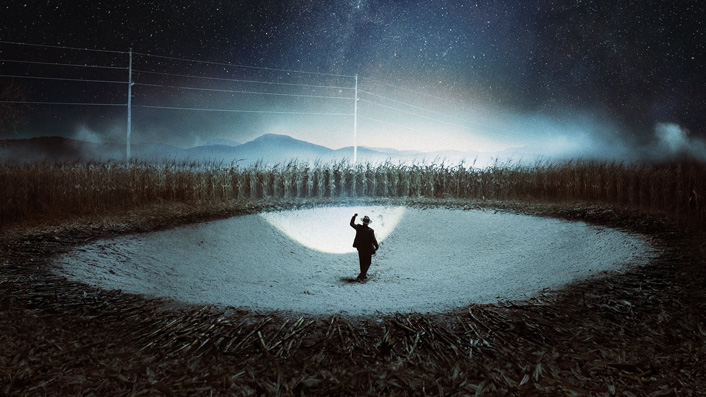 New to Apple TV+
Available from October 22
Shamier Anderson (Stowaway), Golshifteh Farahani (Paterson) and Sam Neill (Rams) star in this alien invasion series that unfolds in real time, following five ordinary people across the globe during the existential event.
Available from October 15
From Oscar-nominated filmmaker Todd Haynes (Carol) comes this documentary on influential American rock band The Velvet Underground, there rise to prominence in the '60s and '70s, and the multiple strands that brought them together.
---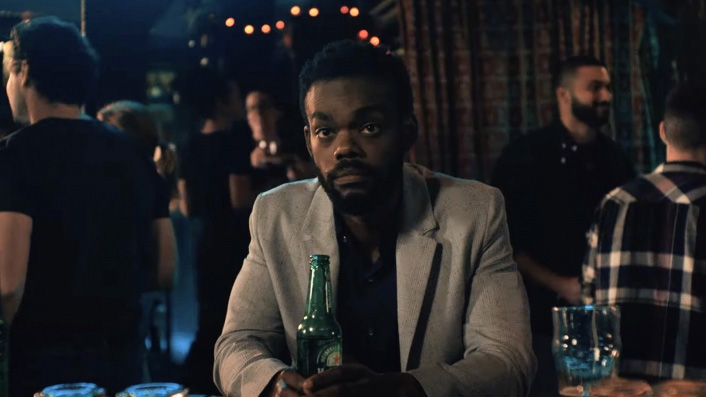 New to TVNZ On Demand
Available from October 28
Emmy nominee William Jackson Harper (The Good Place) leads this season of the romantic comedy anthology series as a freshly divorced man in his 30s re-entering the dating game.
Available from October 31
Oscar winner Adrian Brody leads this period horror based on Stephen King's short story Jerusalem's Lot.
Available from October 30
Emmy nominee Maisie Williams (Game of Thrones) leads this black comedy series as a young woman on a mission: to honour the memory of her father, who died under mysterious circumstances.
Available from October 9
Every episode of the beloved American working-class comedy series comes to TVNZ.
Available from October 2
You may have seen medieval combat featured on Jono & Ben: Good Sports. This 2018 documentary dives further into the culture by following a few passionate competitors in the lead-up to an international event.
---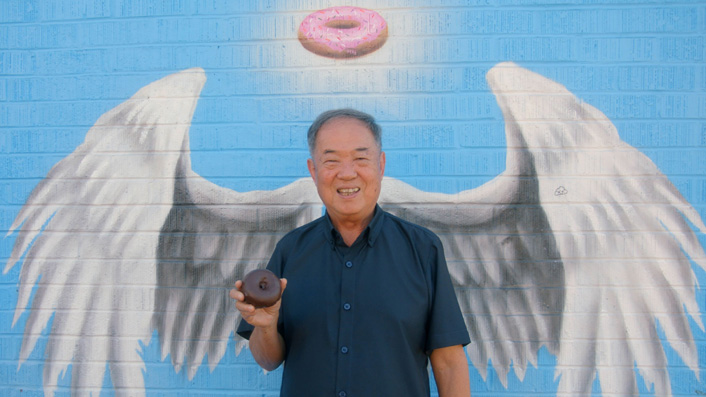 New to DocPlay
Available from October 14
Winner of the Special Jury Award at SXSW, this documentary tells the rags-to-riches story of a Cambodian refugee in 1975 America who made a multi-million dollar empire out of the humble donut.
Available from October 21
Prep yourself for The Matrix Resurrections with this documentary from the director of Room 237 who explores the prickly existential question: are we actually living in a computer simulation?
Available from October 11
Award-winning documentary exploring Good Grief, a community that helps children process grief after losing someone close to them.
---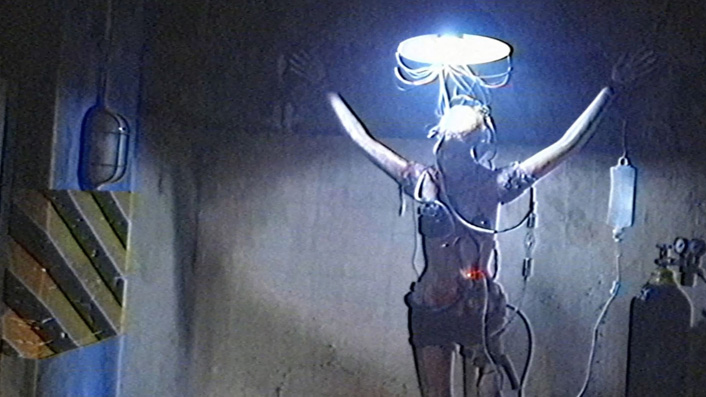 New to Shudder
Available from October 6
Five new tapes enter the V/H/S horror anthology series, featuring new segments from filmmakers Simon Barrett (Seance) and Timo Tjahjanto (The Night Comes for Us), Jennifer Reeder (Knives & Skin), Ryan Prows (Lowlife) and Chloe Okuno (Slut).
Available from October 26
Docuseries exploring how Chucky, Michael Myers, Pinhead and more came to be icons of the horror genre.
---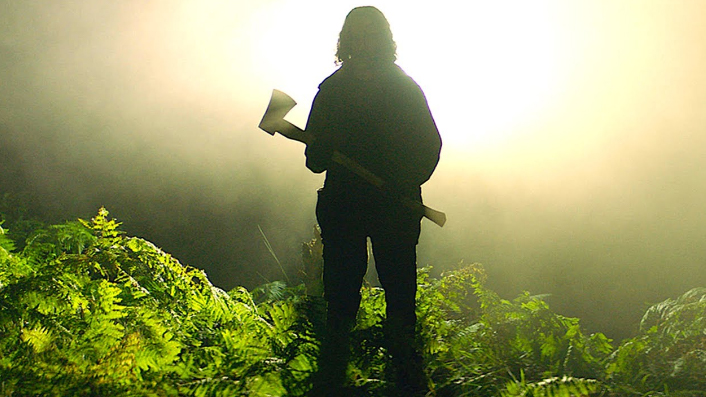 New to rent & buy
Available from October 27
A venture in the woods gives way to a surreal terror in this horror from filmmaker Ben Wheatley (Free Fire, Kill List).
Available from October 20
LeBron James, Bugs Bunny and the rest of the Looney Tunes gang are back in the long-awaited sequel to the 1996 Michael Jordan basketball comedy.
Available from October 27
The latest mystery-thriller from M. Night Shyamalan begins with a group of people discovering a dead body on a beach. Stars Golden Globe-winner Gael García Bernal, Thomasin McKenzie (Jojo Rabbit), Eliza Scanlen (Babyteeth) and Alex Wolff (Hereditary).
Available from October 13
Set in the distant future, a female astronaut, shipwrecked on the long-decimated Earth, must decide the fate of the wasteland's remaining populace.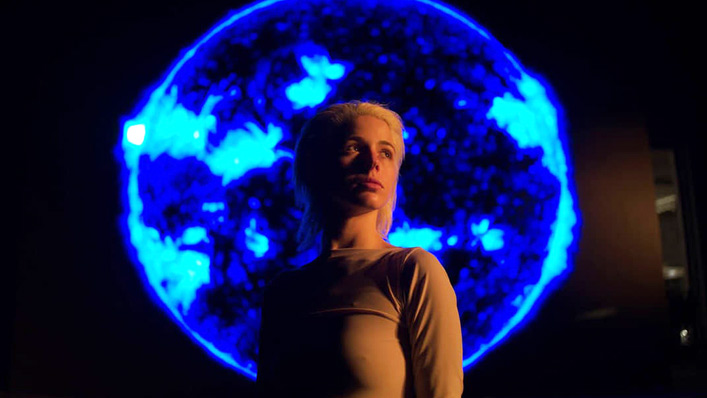 Available from October 14
An adoption falls apart, and a couple must deal with the consequences, in this music-infused NZIFF-selected Chilean drama from the director of Jackie and the upcoming Spencer.
Available from October 21
Laure Calamy (Call My Agent!) leads this Cannes-selected comedy as a 40-something primary school teacher who, due to an unexpected decision from her lover's wife, lands her on a six-day trek through the Cévennes mountains with a donkey named Patrick.
Available from October 20
A seemingly ordinary man working an isolated toll booth in Wales becomes the focal point of cops, criminals, and all manner of chaos in this UK crime flick.
Available from October 20
The great Isabelle Huppert leads this French crime comedy as a translator for the police who, in a strange twist of fate, flips to the other side of the drug dealing coin.
Available from October 14
Set during the political collapse of 1940s France, this biographical drama follows French army officer Charles de Gaulle during a hugely confronting time while his wife, Yvonne, and their kids travel the road of the exodus.