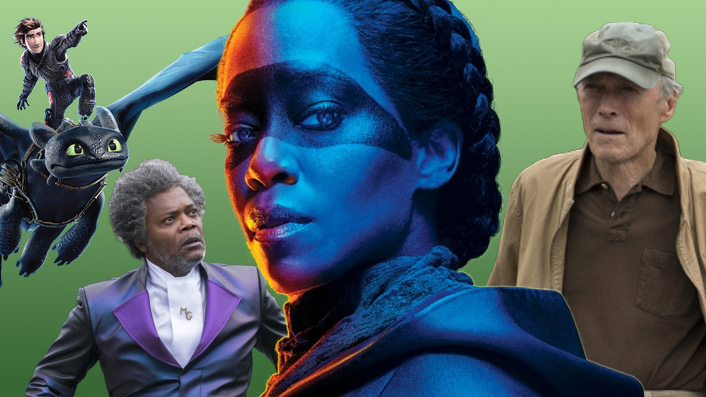 New to NZ streaming services this October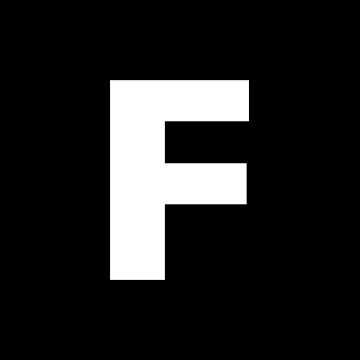 ---
NEON's got HBO's Watchmen series, Netflix boasts the Breaking Bad movie, and some of this year's biggest films will become available to rent and own this October.
---
New to NEON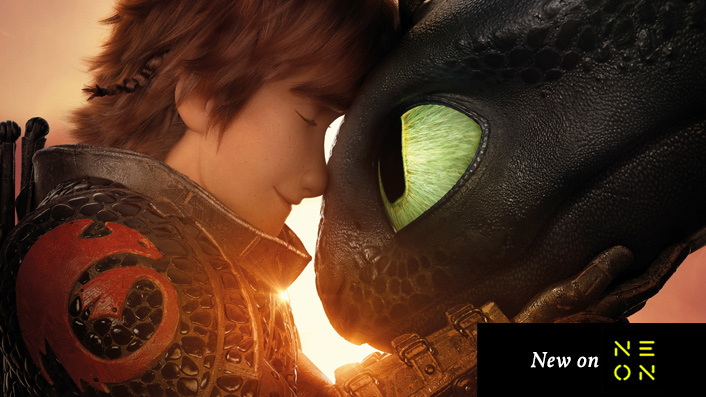 The arrival of a female Night Fury turns Hiccup and his dragon Toothless's lives upside down in the third entry in DreamWorks' animated franchise based on Cressida Cowell's novels. Director Dean DeBlois, nominated for an Oscar for each of the previous two films, returns to write and direct.
"The ending truly aches the heart, managing to find the sweetest, sincerest way of saying: Humans are awful to nature and we need to do better." -Liam Maguren, FLICKS
Streams on NEON from October 7
---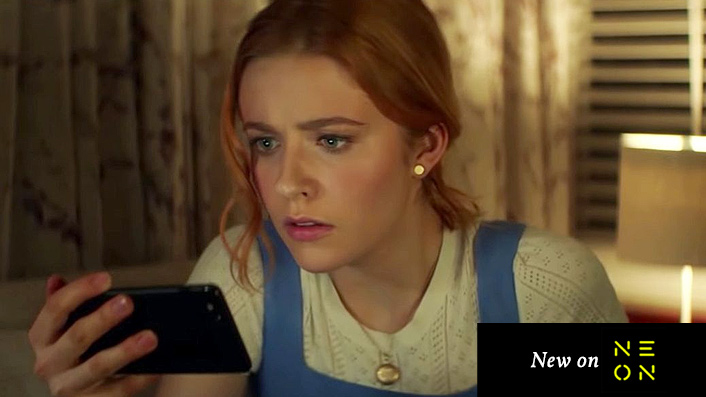 CW creates a Riverdale-like series out of legendary novel character Nancy Drew, with newcomer Kennedy McMann starring as the crime-solver. Set in a modern seaside town, Nancy makes plans to leave after college graduation, only to find herself drawn to a seemingly supernatural mystery.
Streams on NEON from October 10
Sign up for Flicks updates
---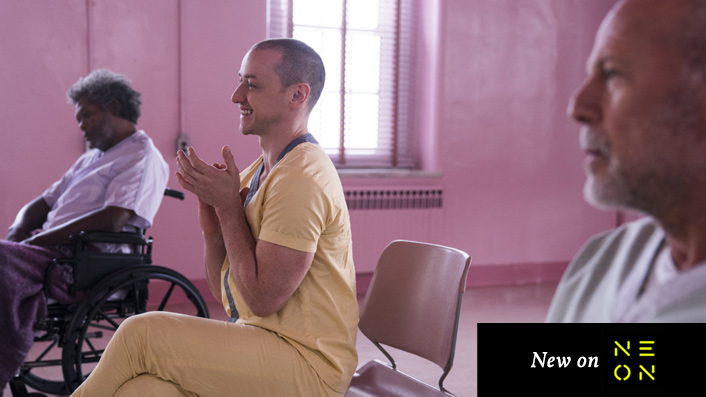 M. Night Shyamalan brings together the stars and narratives of 2017's Split, starring James McAvoy, and 2000's Unbreakable, featuring Bruce Willis and Samuel L. Jackson, for this culminating thriller set in a mental institution.
"It's going to prove frustrating for many viewers. AND YET, there's a lot to like here." -Tony Stamp, FLICKS
Streams on NEON from October 14
---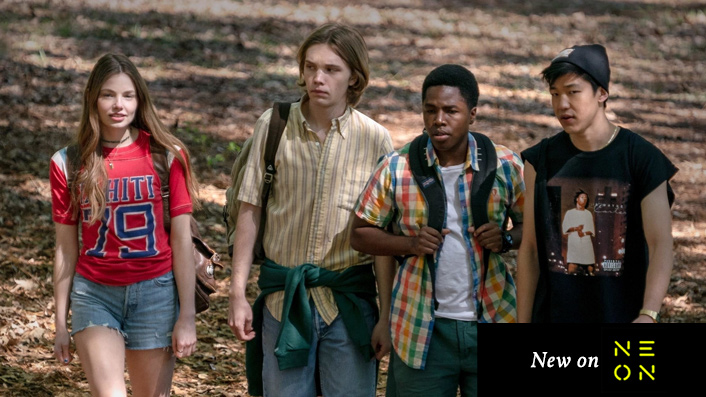 Based on the book from John Green (The Fault in Our Stars) inspired by his own teenage experiences, this mini-series follows a mild-mannered new student obsessed with 'last words' and his bond with a girl troubled by an emotionally unstable past.
Streams on NEON from October 19
---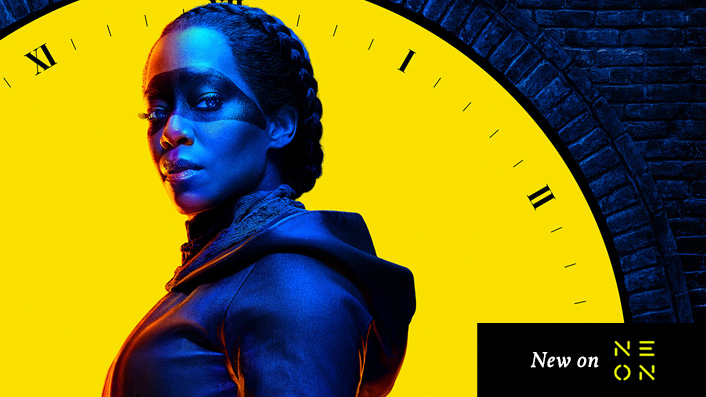 Set after the events told in Alan Moore's classic graphic novel, HBO's series continues to explore the world that superhero group The Watchmen left behind. Created by Damon Lindelof, the Emmy-winning writer of Lost and The Leftovers.
Streams on NEON from October 21
---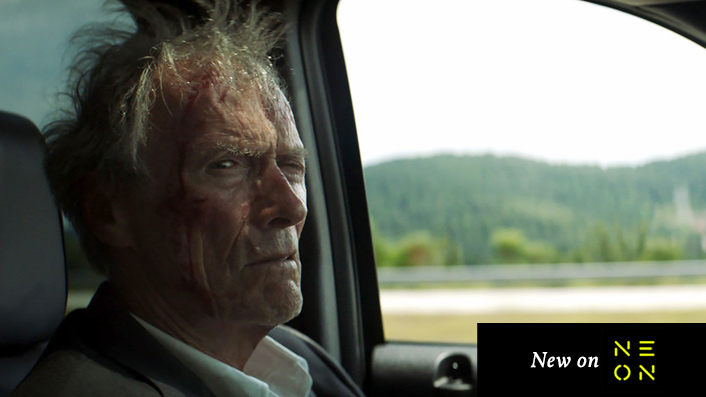 Clint Eastwood reunites with the writer of 2009's Gran Torino to direct and star in this crime drama about an elderly war veteran who smuggles cocaine through Michigan for a Mexican drug cartel. Co-stars Oscar nominees Bradley Cooper and Laurence Fishburne, as well as Michael Peña (Ant-Man) and Taissa Farmiga (The Nun).
"Long-time Eastwood fans may enjoy the legend's craggy face and dry humour" -Adam Fresco, FLICKS
Streams on NEON from October 27
See the full list of NEON October releases
---
New to Netflix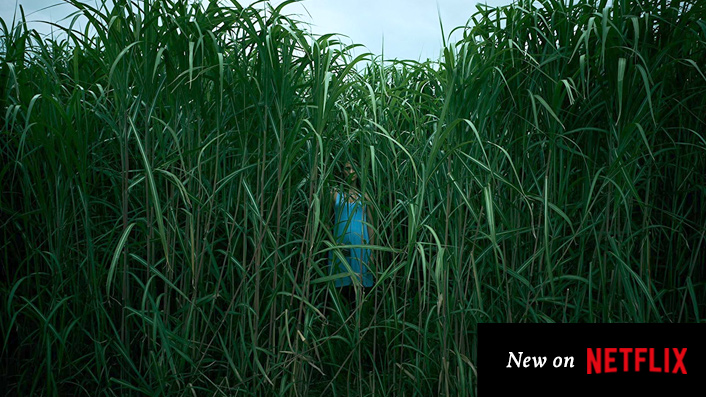 Vincenzo Natali (Splice) directs Patrick Wilson in this adaptation of Stephen King and (his son) Joe Hill's novella, set in a creepy rural Kansas field. When a couple hears a cry for help coming from within the tall grass, they go in to find them… only to realise there may be no way out.
Streams on Netflix from October 4
---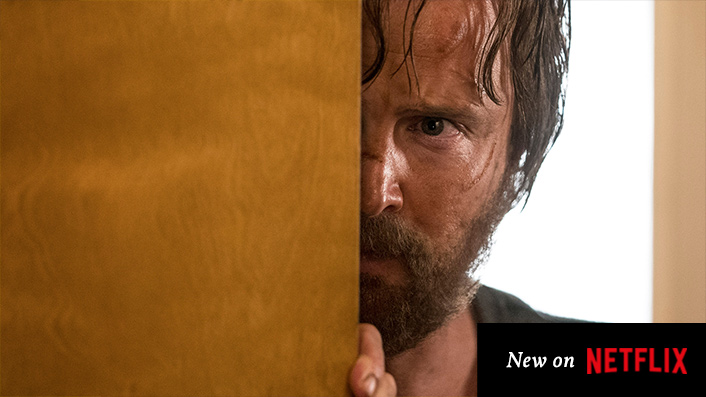 Taking place almost immediately after the events in the season finale, this Breaking Bad movie follows Jesse Pinkman (Aaron Paul) on the run from… well… we're not going to recap the entire series here. Show creator Vince Gilligan returns as writer and director.
Streams on Netflix from October 11
---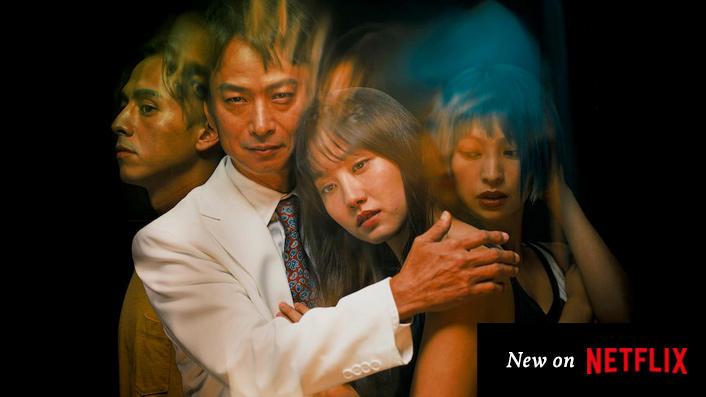 The latest from Sion Sono, director of cult Japanese hits Cold Fish and Love Exposure, tells a tale inspired by real-life murders. Netflix's synopsis explains: "A con man and a would-be filmmaking crew force themselves into the lives of two grief-scarred young women. But nothing is as it seems."
Streams on Netflix from October 11
---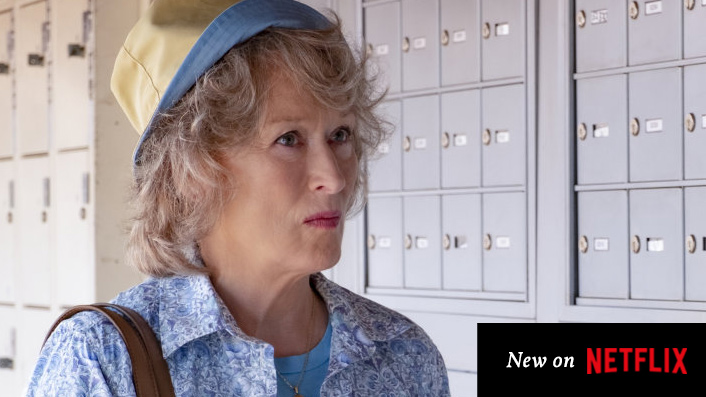 Oscar winners Meryl Streep and Gary Oldman lead this Panama Papers comedy-drama that sees director Steven Soderbergh expose the real-life tax avoidance/money laundering scandal. Co-stars Antonio Banderas, Sharon Stone, Matthias Schoenaerts and David Schwimmer.
Streams on Netflix from October 18
---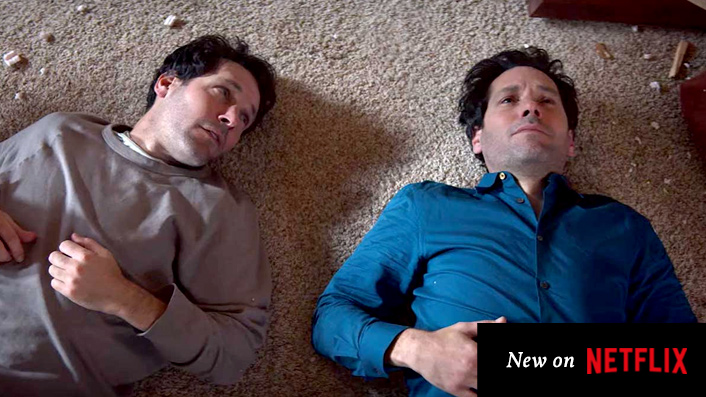 Paul Rudd co-stars with the equally talented Paul Rudd as a depressed ad creative looking to fix his woes… only to end up with a clone of himself. Created by a former Daily Show producer and directed by Jonathan Dayton and Valerie Faris (Little Miss Sunshine, Ruby Sparks).
Streams on Netflix from October 18
---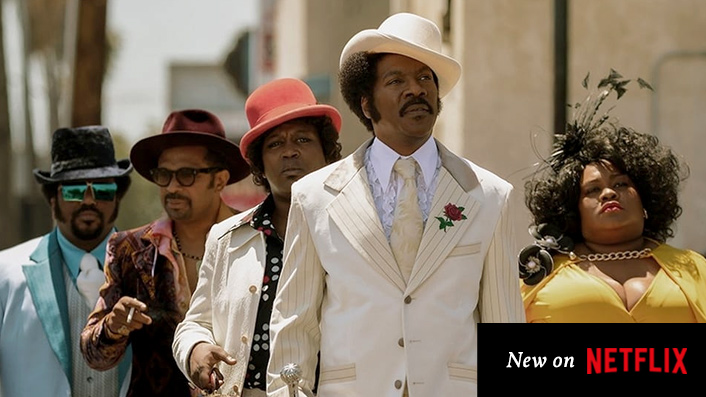 Eddie Murphy portrays Rudy Ray Moore, real-life legend of blaxploitation cinema, in this comedic biopic that charts his rise to becoming action hero character Dolemite. Co-stars Keegan-Michael Key and Wesley Snipes. From director Craig Brewer (Empire) and writers Scott Alexander and Larry Karaszewski (Ed Wood).
Streams on Netflix from October 25
See the full list of Netflix October releases
---
New to Everything Else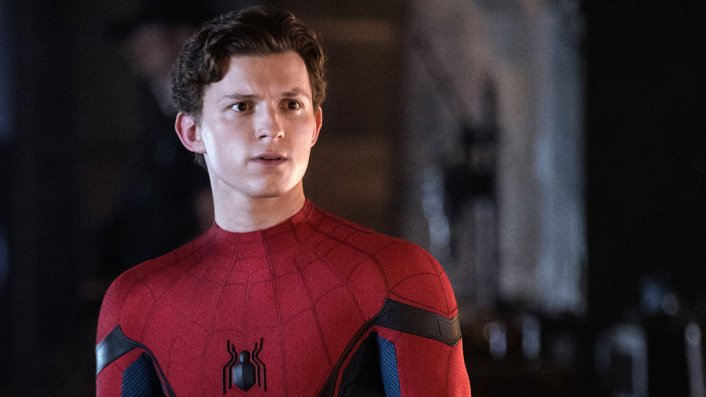 The first Marvel film after mega-blockbuster Avengers: Endgame sees Peter Parker's (Tom Holland) European school trip interrupted when Nick Fury (Samuel L. Jackson) pays a visit. He needs Spider-Man's help to battle a new enemy: the Elementals.
"Some may write off Far From Home as 'just another superhero film', but doing so would overlook its mightily impressive ability to address immediate, real-world concerns in a palpable way for general audiences." -Liam Maguren, FLICKS
To rent and own this October (find options)

---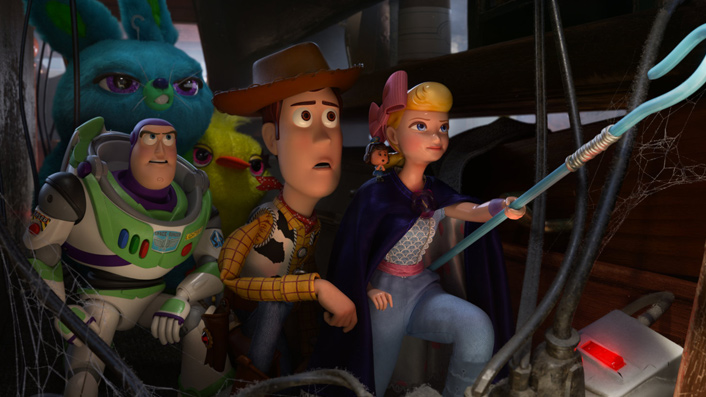 Tom Hanks, Tim Allen, and Joan Cusack return for the fourth entry in the multi-Oscar winning Toy Story franchise. This time, Woody and a new DIY toy Forky find themselves lost in an amusement park. Fortunately, he reunites with a familiar face, Bo-Peep, who's grown accustom to life without an owner.
"A fitting and funny farewell to a tale of talking toys, with a great big, soppy, and unapologetically sentimental heart." -Adam Fresco, FLICKS
To rent and own this October (find options)

---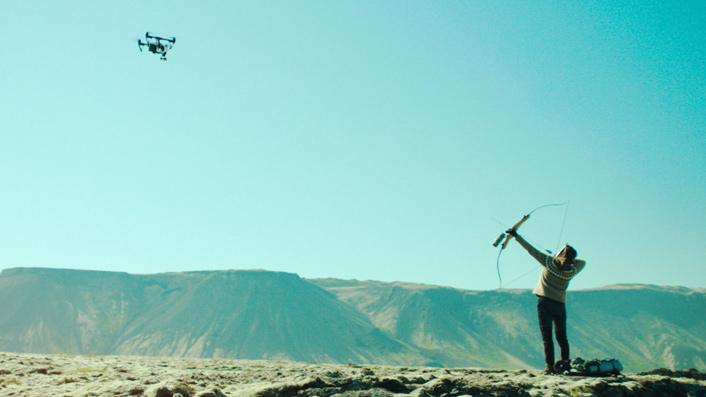 On the high lands of Iceland, a middle-aged woman declares war against the aluminium industry disfiguring the country in this thriller from the director of Of Horses and Men.
"A film that tackles environmental anxieties with complexity and care, Woman At War is a film for our times." -Amanda Jane Robinson, FLICKS
To rent and own this October (find options)
---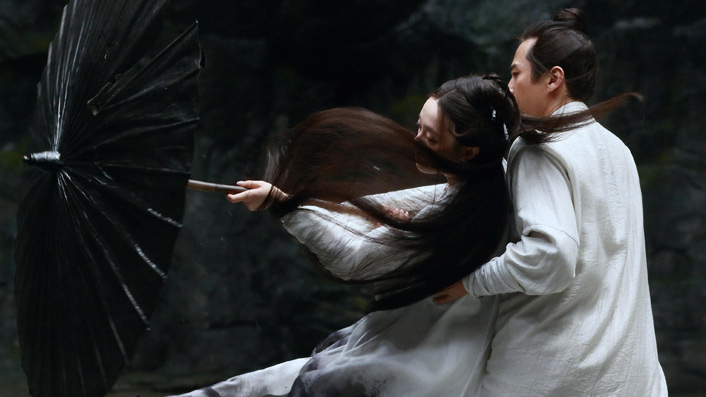 A king attempts to lead his people out of exile in this visually inventive Chinese action drama from two-time BAFTA winner Yimou Zhang (House of Flying Daggers).
"Every supremely controlled stylistic element of Zhang Yimou's breathtakingly beautiful Shadow is an echo of another, a motif repeated, a pattern recurring in a fractionally different way each time." -VARIETY
To rent and own this October (find options)
---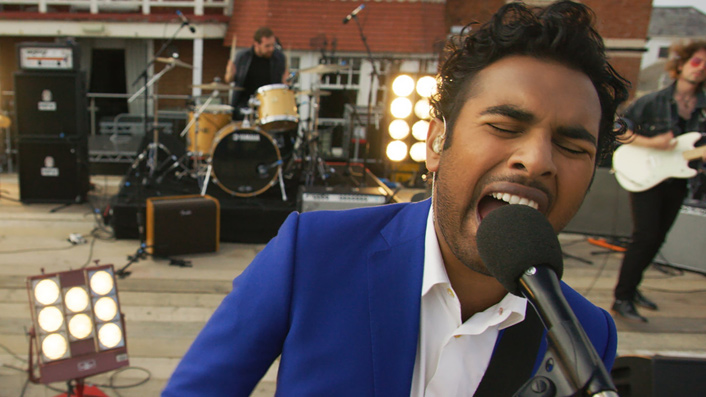 No-one in the world can remember The Beatles except a struggling musician, who uses this bizarre situation to his advantage in this comedic flight-of-fancy tale directed by Oscar winner Danny Boyle (127 Hours) and from the writer of Love, Actually.
"Will prove a delight for anyone looking to take a date or their parents out for a burly, original, crowd-pleasing night at the cinema." -Liam Maguren, FLICKS
To rent and own this October (find options)
---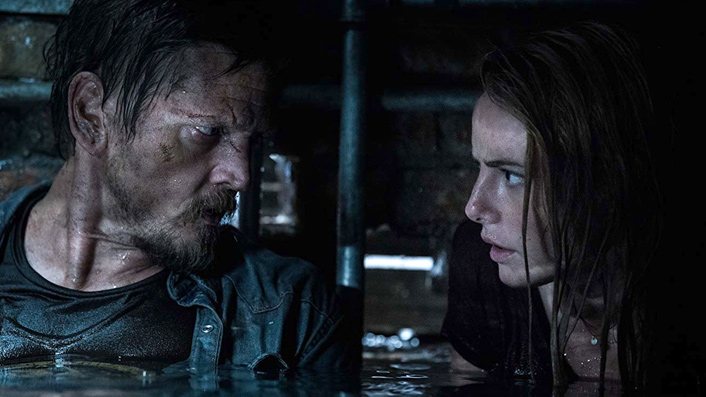 A young woman trapped in a flooding house during a Category 5 Florida hurricane must battle against alligators in this horror from Alexandre Aja (Piranha 3D, Horns).
"Aja stages the setpieces with economically vicious glee, juggling claustrophobic disaster-movie suspense and merciless bouts of bloodthirsty reptilian chomping into a beer-guzzling blast of survival horror." -Aaron Yap, FLICKS
To rent and own this October (find options)
---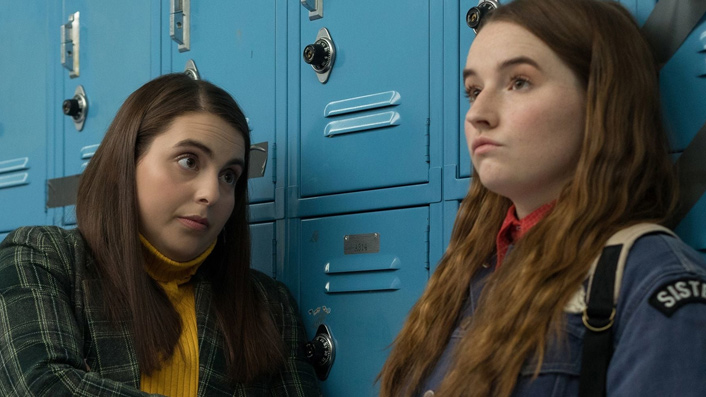 Beanie Feldstein (Lady Bird) and Kaitlyn Dever (Short Term 12) lead this end-of-high-school comedy as two pals who seek to become trendy rulebreakers, believing it'll help them survive college. This marks the feature directorial debut of actor Olivia Wilde.
"Warm, gentle and self-consciously woke, Booksmart isn't taking any chances with its comedy—and as such could hardly be considered ground-breaking or radical."Katie Parker, FLICKS
To rent and own this October (find options)
---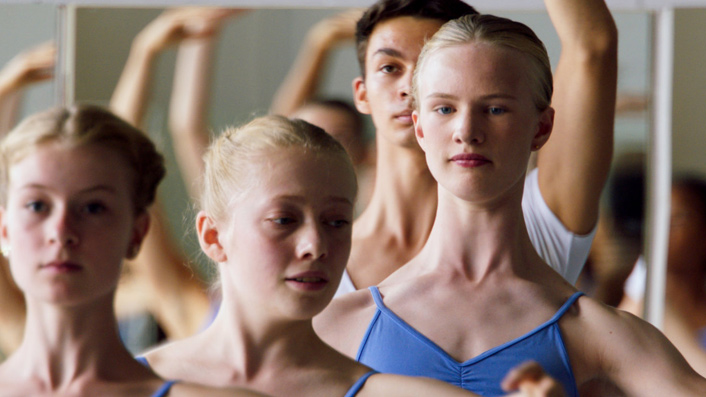 A 15-year-old girl, born in the body of a boy, dreams to become a ballerina and will push her body to its limits in order for her dream to succeed. This is Lukas Dhont's feature debut and was nominated for the Queen Palm at Cannes.
"Girl may not be to everyone's liking, but I found it an uplifting triumph and an astonishing statement on the human spirit." -NZ HERALD
To rent and own this October (find options)
---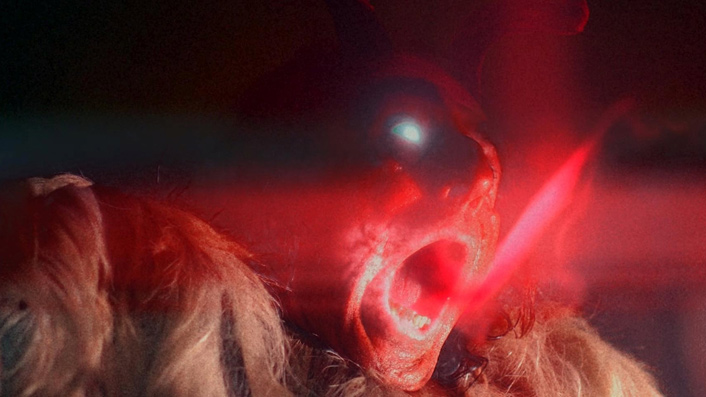 New horror anthology from producers Ant Timpson and Tim League (The ABCs of Death), with shorts based on myth and folklore from around the globe. Segments by the directors of Berberian Sound Studio, The Lure, Goodnight Mommy and more.
"With the overall emphasis less on horror than imaginative filmmaking, there's something here for everyone in this eclectic collection of eight short films inspired by lesser-known folklore from around the globe. -Adam Fresco, FLICKS
To rent and own this October (find options)
---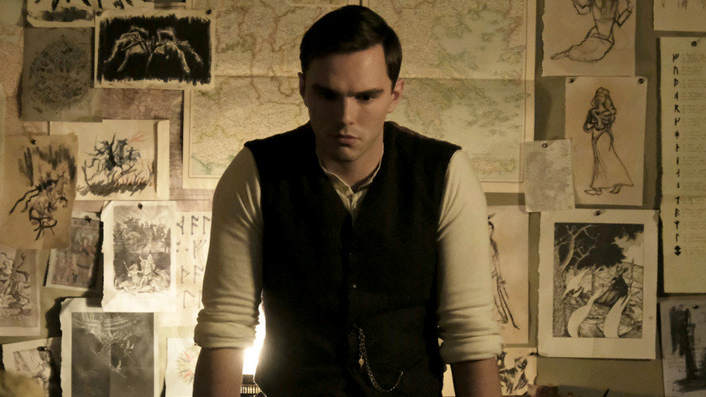 Nicholas Hoult is legendary Lord of the Rings author J.R.R. Tolkien in this biopic exploring his formative years. As a young student, Tolkien finds love, friendship and artistic inspiration among a group of fellow outcasts.
"Tolkien may not be 100 per cent accurate, but it is convincing and compelling—a tough call with material this varied." -Matt Glasby, FLICKS
To rent and own this October (find options)
---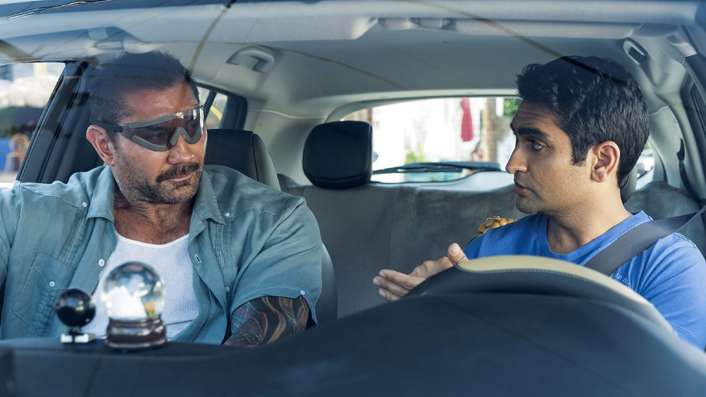 A detective (Dave Bautista, Guardians of the Galaxy) recruits his Uber driver (Kumail Nanjiani, The Big Sick) to help him track down a killer in this buddy action-comedy.
"The best thing about Stuber is the two leads, Dave Bautista and Kumail Nanjiani." -Daniel Rutledge, FLICKS
To rent and own this October (find options)
---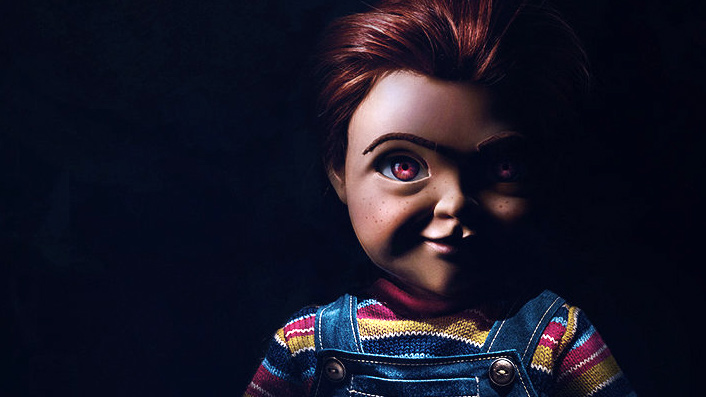 Aubrey Plaza buys her son the wrong toy in this remake of the 1988 doll from hell slasher. Brian Tyree Henry (If Beale Street Could Talk) co-stars.
"Call it Charlie Brooker's Small Soldiers. Tyler Burton Smith's script could be interchangeable with any late-season Black Mirror episode" -Aaron Yap, FLICKS
To rent and own this October (find options)
---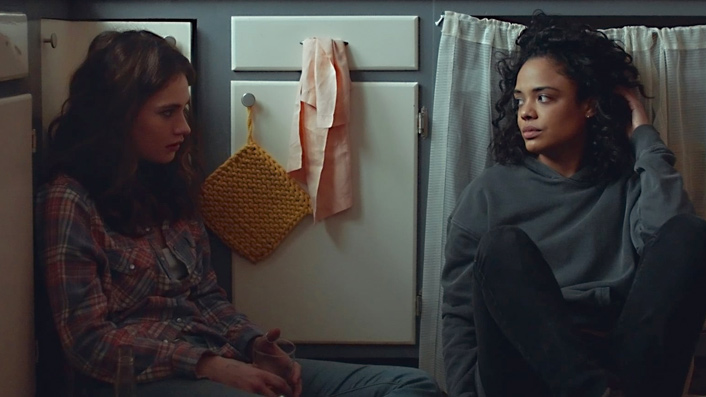 Nia DaCosta's debut feature, nominated for Best Narrative Feature at Tribeca, follows two down-and-out estranged sisters trying to make ends meet. Stars Tessa Thompson (Thor: Ragnarok) and Lily James (Yesterday).
"Visually striking. Comparisons to Debra Granik's Winter's Bone and Leave No Trace are fitting" -Amanda Jane Robinson, FLICKS
To rent and own this October (find options)
---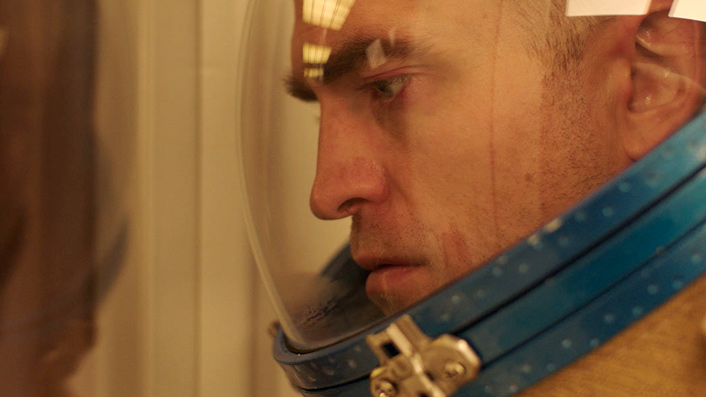 Robert Pattinson starts in this arthouse sci-fi as part of a group of criminals sent into deep space, and towards a black hole. Juliette Binoche, Mia Goth, and André Benjamin co-star in this English language debut from master French filmmaker Claire Denis (Beau Travail).
"If you're a fan of director Claire Denis, however, or just weird, slow thoughtful ruminations on nature and nurture and death then High Life is a stunning piece of thoughtful, haunting cinema which I really loved." -Katie Parker, FLICKS
To rent and own this October (find options)