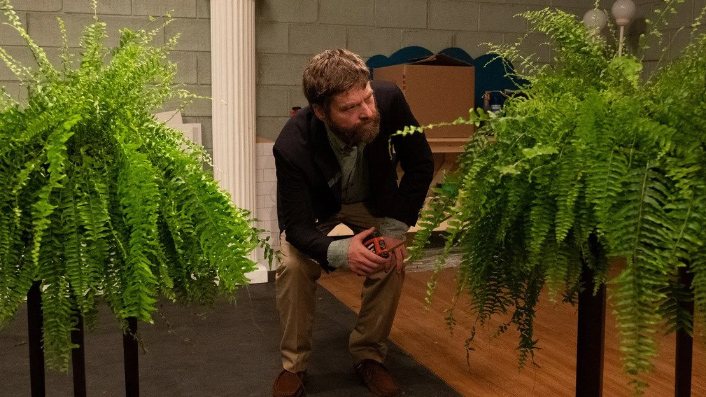 Between Two Ferns: The Movie and everything else on Netflix in September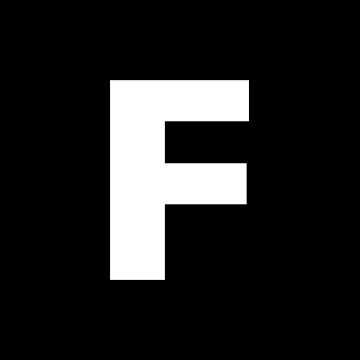 ---
September's new Netflix releases include a feature-length take on Zach Galifianakis's beloved "interview" series and plenty more.
The full list of September releases is below, but first check out some of the month's highlights according to (who else?) us.
---
Between Two Ferns: The Movie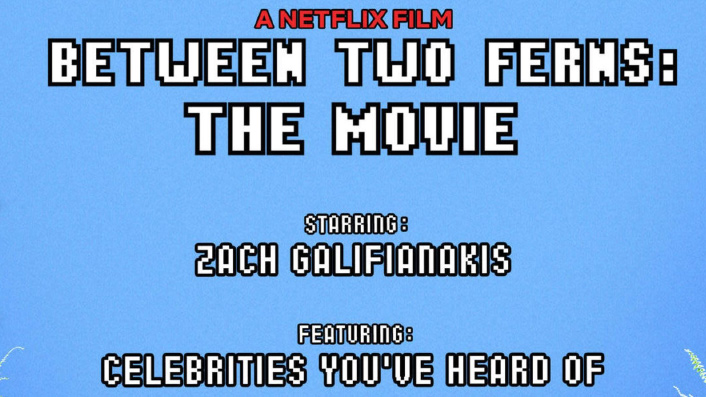 As an inept interviewer trapping a celebrity guest between pieces of foliage, Zach Galifianakis has dared the likes of Natalie Portman, Charlize Theron, Justin Bieber, Bruce Willis and Barack Obama to keep their shit together in his hilarious series of shorts on Funny or Die.
Between Two Ferns: The Movie seems like an odd idea, but the premise is intriguing: "Zach Galifianakis dreamed of becoming a star. But when Will Ferrell discovered his public access TV show "Between Two Ferns" and uploaded it to Funny or Die, Zach became a viral laughing stock. Now Zach and his crew are taking a road trip to complete a series of high-profile celebrity interviews and restore his reputation. Directed by Scott Aukerman, Between Two Ferns: The Movie is a laugh-out-loud comedy that gives new insight into the curmudgeonly, beloved outsider Zach Galifianakis has created over the years."
Between Two Ferns: The Movie streams from September 20
---
The Spy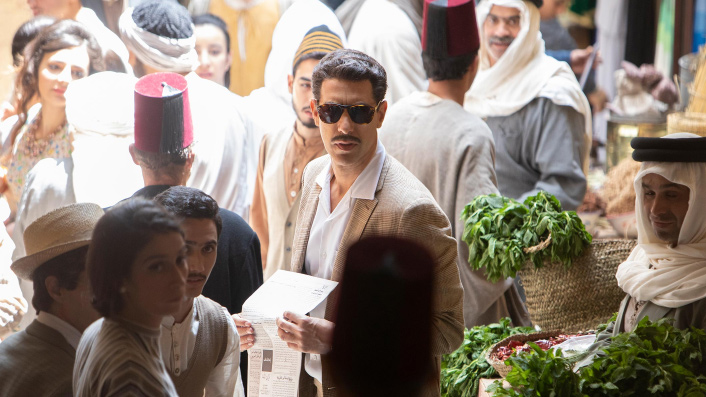 Sacha Baron Cohen gets serious in limited series The Spy, playing a real-life distant relative who was one of Mossad's top spies. Eli Cohen went undercover in Syria in the 1960s, getting close to military leaders and their wealthy friends in order to discover anti-Israeli plans.
If espionage is your thing, expect your interest to be bolstered by other personnel involved in the show. It's written and directed by Gideon Raff, creator of Prisoners of War (the Israeli show that the awesome Homeland is based on), and boasts a familiar face among the supporting cast, in the form of Noah Emmerich (fellow period spy thriller The Americans), playing Cohen's Mossad handler.
The Spy streams from September 6
---
The I-Land
What would happen if you crossed the Fyre Festival with Lost? It would probably look something like this amusing trailer for The I-Land, which doesn't do anything to help the series' somewhat shoddy title, or necessarily speak to the show's quality—but is worth a watch in its own right.
The I-Land streams from September 12
---
Paddington 2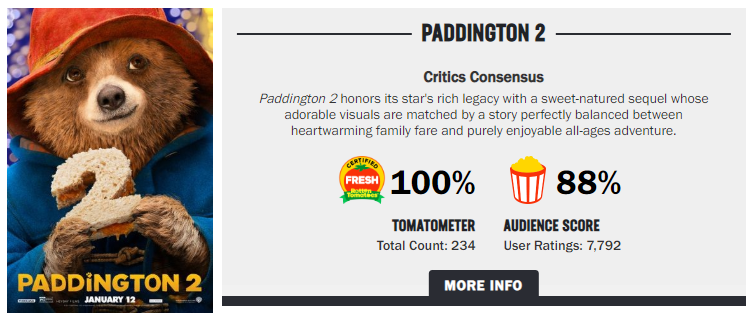 It's one of the few films to have a 100% critical rating on Rotten Tomatoes. Yes, Paddington 2 is up there with Citizen Kane, The Cabinet of Dr. Caligari, All About Eve, Rear Window, Toy Story 2 and Leave No Trace. If you haven't seen this, or its predecessor, wipe the smirk off your face, watch 'em and then try to wipe away the smiles (and likely a few tears). It's so, so good.
Paddington 2 streams from September 21
---
God's Own Country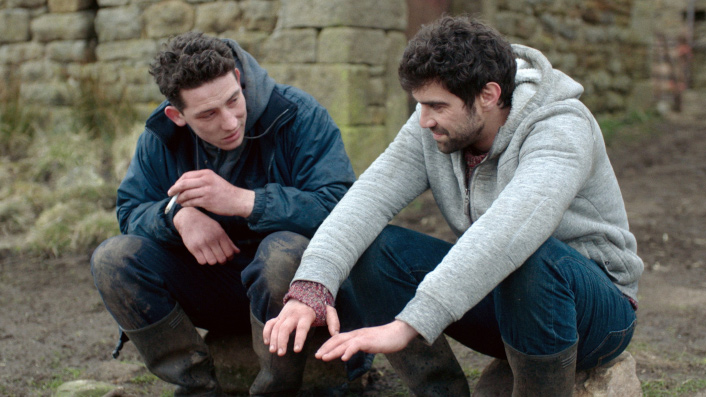 Francis Lee won the Directing Award at Sundance in 2017 for God's Own Country, a rural romance about two sheep farmers in remote England. "For anyone who can remember their young heart being soothed and captured for the first time, it is as intense as that experience", wrote Liam Maguren in his 5-star review for Flicks when this played in cinemas here.
It's terrain Lee may be exploring further in next year's Ammonite, a period romance between a fossil hunter (Kate Winslet) and an initially unwelcome guest (Saoirse Ronan).
God's Own Country streams from September 1
---
The Disaster Artist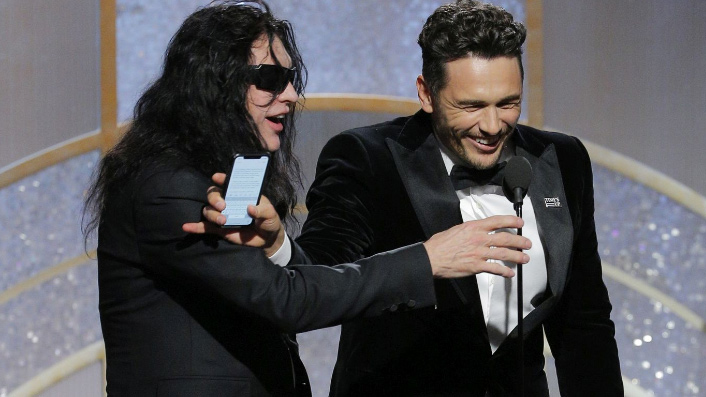 Cult movie phenom The Room is a can-you-really-believe-this-is-real experience, and so was The Room co-star Greg Sestero's tell-all book about it, The Disaster Artist. Would a film about the making of this film spoil everything that preceded it? Surely it couldn't do the real-life craziness justice, some thought, until we saw James Franco's transformation into the unique human being that is Tommy Wiseau—one that took him/them all the way to the Golden Globes (as pictured above).
Neither needing a working knowledge of The Room nor being too obvious for existing fans, as Steve Newall noted at the time of its release "instead of doco dryness, artistic hero worship, or movie biz insiderism, The Disaster Artist proves to be a hilarious and heartfelt tale of ambition, friendship, and the imponderable mind of creative force Tommy Wiseau".
Speaking of can-you-really-believe-this-is-real, what about that time Steve found himself talking to Franco/Wiseau on Conan O' Brien?
The Disaster Artist streams from September 28
---
All September new releases:
Available September 1
Cloudy with a Chance of Meatballs: Season 1 [series]
Dirty Dancing
Django Unchained
For the Birds
God's Own Country
Grease 2
I Do…Until I Don't
Moving Art: Season 3 [series]
Social Animals
Transformers: Age of Extinction
Tyler Perry's The Single Moms Club
Available September 3
The Deep: Season 2 [series]
Available September 4
The World We Make
Available September 6
Archibald's Next Big Thing [Kids & Family]
Elite: Season 2 [Original Series]
Hip-Hop Evolution: Season 3 [Original Documentary]
Jack Whitehall: Travels with My Father: Season 3 [Original Series]
Modest Heroes – Ponoc Short Films Theatre [Original Anime]
The Spy [Original Series]
Available September 7
The Nut Job
Available September 10
Bill Burr: Paper Tiger [Original Comedy]
Evelyn [Original Documentary]
Our Godfather
Terrace House: Tokyo 2019-2020 [Original Series]
Available September 11
Downsizing
Available September 12
The I-Land [Original Series]
The Mind, Explained [Original Documentary]
Available September 13
Black Lagoon: Seasons 1&2 [series]
The Chef Show: Volume 2 [Original Documentary]
Head Count
Hello, Privilege. It's Me, Chelsea [Original Documentary]
Kabaneri of the Iron Fortress: The Battle of Unato [Original Series]
The Ranch: Part 7 [Original Series]
Tall Girl [Netflix Film]
Unbelievable [Original Series]
Available September 14
Justice League
Available September 15
The Heartbreak Kid
Los Tigres del Norte at Folsom Prison [Original Documentary]
The Mask
Storks
War Dogs
Available September 17
The Last Kids on Earth [Kids & Family]
Available September 20
Between Two Ferns: The Movie [Netflix Film]
Criminal [Original Series]
Disenchantment: Part 2 [Original Series]
Fastest Car: Season 2 [Original Series]
Inside Bill's Brain: Decoding Bill Gates [Original Documentary]
Las del hockey [Original Series]
Available September 21
Don't Breathe
Ingrid Goes West
Paddington 2
Available September 23
Team Kaylie [Kids & Family]
Available September 24
Jeff Dunham: Beside Himself [Original Comedy]
Available September 25
Abstract: The Art of Design: Season 2 [Original Documentary]
Birders [Original Documentary]
Available September 26
Explained: Season 2 [Original Documentary]
Available September 27
Bard of Blood [Original Series]
Dragons: Rescue Riders [Kids & Family]
The Good Place: Season 4 [Weekly Series]
In the Shadow of the Moon [Netflix Film]
London Fields
The Politician [Original Series]
Realms
Skylines [Original Series]
Sturgill Simpson presents Sound & Fury [Original Anime]
This is Personal
Vis a vis: Season 4 [Original Series]
Available September 28
The Disaster Artist
Available September 29
Tiny House Nation: Volume 2 [Original Series]
Available September 30
A Champion Heart
Mo Gilligan: Momentum [Original Comedy]
Undated September
Vagabond [Original Series]