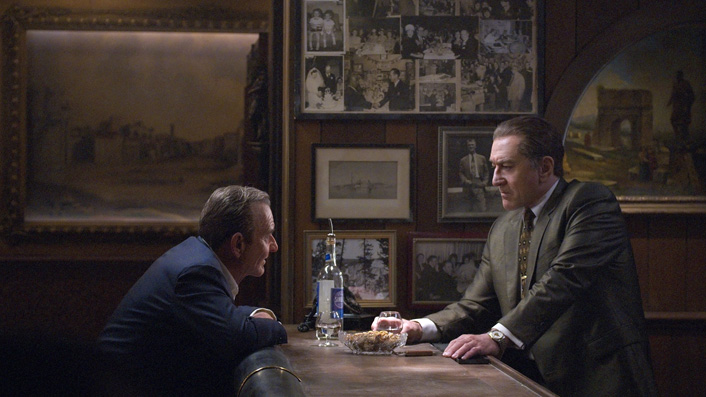 Scorsese's The Irishman and other Netflix movies in cinemas soon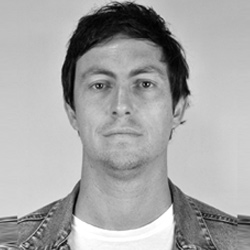 ---
Moviegoers rejoice! Several cinematic jewels in the Netflix crown will play Aotearoa cinemas in limited release ahead of their streaming dates.
If, like us, you've been salivating over the first reactions to Martin Scorsese's nearly three-and-a-half-hour epic The Irishman after its world premiere a few days ago, you'll be ecstatic about the news that it's coming to cinemas.
Scorsese's latest, already hailed as among his best, sees Robert De Niro digitally de-aged as real-life mob hitman Frank Sheeran, who looks back on a mob life that included getting involved in the slaying of Jimmy Hoffa (Al Pacino). Joe Pesci co-stars (in his first role since 2010) alongside Oscar winner Anna Paquin, her The Piano co-star Harvey Keitel, and plenty more.
Due to stream on Netflix from November 27, this likely Oscar candidate will play in select cinemas from November 22.
Sign up for Flicks updates
Before The Irishman arrives, in a few weeks we get to see Timothée Chalamet play King Henry V in The King. This medieval drama, directed by David Michôd (Animal Kingdom, The Rover), is based on several Shakespeare plays, and adapted for the screen by Michôd and Joel Edgerton. Edgerton co-stars with Robert Pattinson, Ben Mendelsohn, and Kiwi Thomasin McKenzie. The King is in limited release from October 18.
Later in the year, Noah Baumbach's Marriage Story is in cinemas from November 29. In contention for the top prize at Venice Film Festival, it chronicles an actor (Scarlett Johansson) and her stage director husband (Adam Driver) as they struggle through a gruelling long-distance divorce.
Then, in December, Anthony Hopkins and Jonathan Pryce star in The Two Popes. Written by Kiwi Anthony McCarten (Bohemian Rhapsody, The Theory of Everything), directed by City of God's Fernando Meirelles, and inspired by true events, the film goes behind the Vatican walls as Pope Benedict and a reformist attempt to forge a new path for the Catholic Church. The Two Popes is in cinemas from December 13.
Locations for these screenings are as follows:
Auckland – Academy Cinemas, Bridgeway Cinemas, Capitol Cinemas, Monterey Cinemas.
Tauranga – Rialto Cinemas
New Plymouth – Len Lye Centre (just announced)
Wellington – Roxy Cinema (just announced), Monterey Cinemas Upper Hutt
Christchurch – Lumière Cinemas