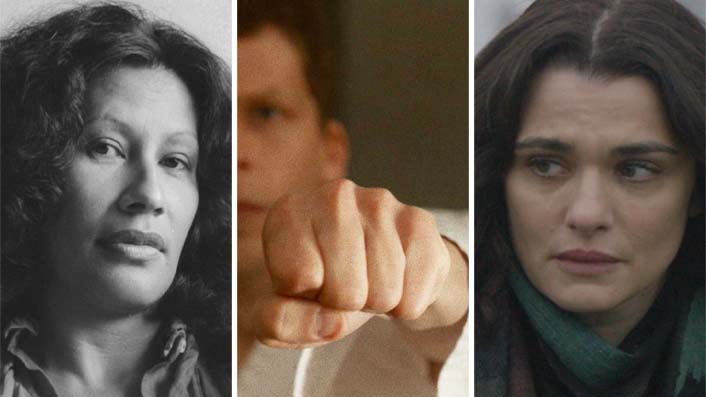 NZ International Film Festival gems to watch on Netflix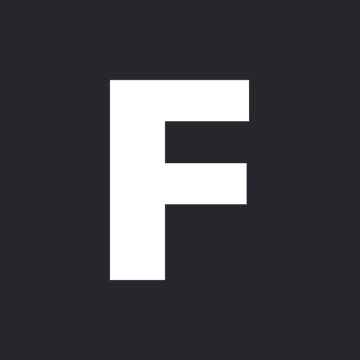 ---
Every year, the New Zealand International Film Festival curates an incredible range of diverse films that play in Kiwi cinemas nationwide. Here are some of the best of recent years that you can stream right now on Netflix.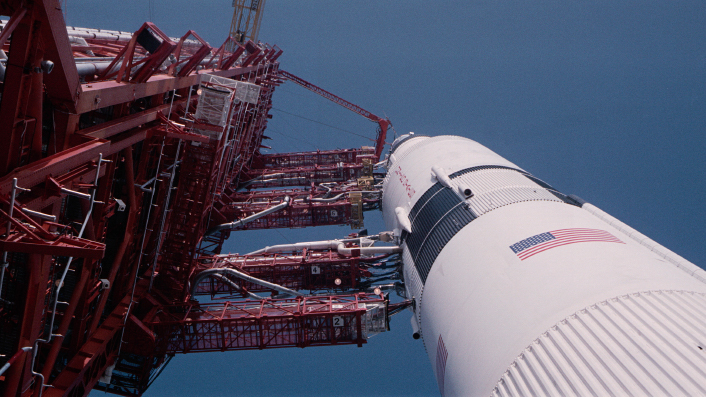 Played in NZIFF 2019
A triumph of archival documentary-making after cracking open a vault of never-before-seen NASA footage shot on gorgeous film stock (some of it 70mm), and restoring the image and audio. Forgoing narration, Apollo 11 follows the events of the moon landing in sequence and in jaw-dropping visuals.
"A masterclass in restoring old footage and using it to show rather than tell one of the greatest stories of humankind, this will go down as one of 2019's greatest cinematic highs." -Daniel Rutledge, FLICKS (NZIFF 2019 mini-review)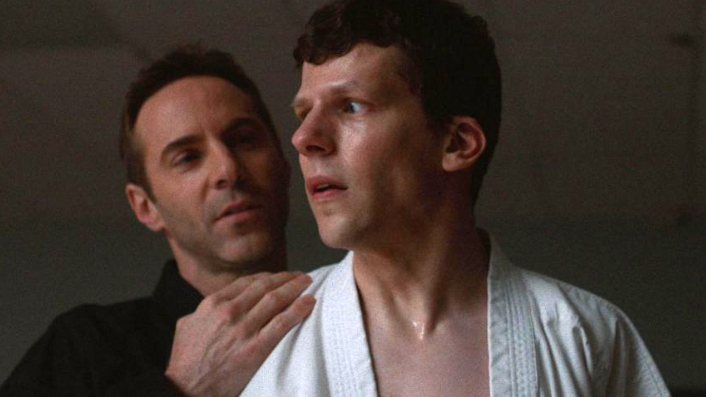 Played in NZIFF 2019
Extremely dark satire of power, group dynamics, impotent fury and wantonly toxic masculinity sees a wimpy Jesse Eisenberg join the wrong dojo after being attacked on the street. Falling under the thrall of a manipulative sensei, the new recruit enthusiastically buys in to the "values" on offer.
"In a focused deadpan performance Jesse Eisenberg brings to life what the willing recipient of 'be a manly man' bullshit would be like if it was all put into practice" -Steve Newall, FLICKS (NZIFF 2019 mini-review)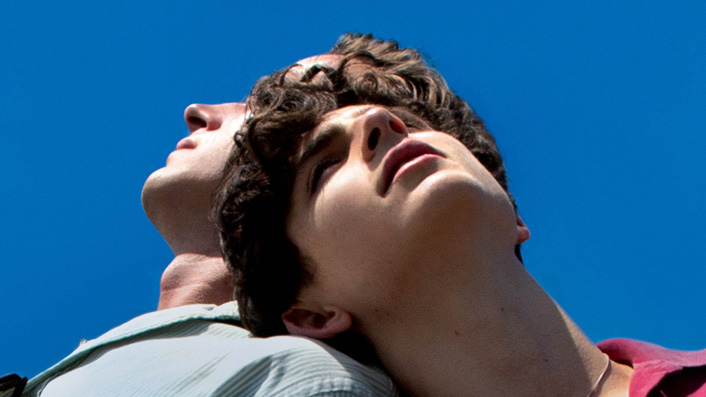 Played in NZIFF 2017
Luca Guadagnino directs this 1983-set tale of a blooming intimacy between two young people who share the summer together. Newcomer Timothée Chalamet plays a young man who experiences his first earth-shattering love when he encounters a visiting scholar (Armie Hammer).
"I'm still uncertain if I buy 31-year- old Armie Hammer as a 24-year- old, but man, Luca Guadagnino's Call Me by Your Name sure does sell its love story." -Aaron Yap, FLICKS (full review)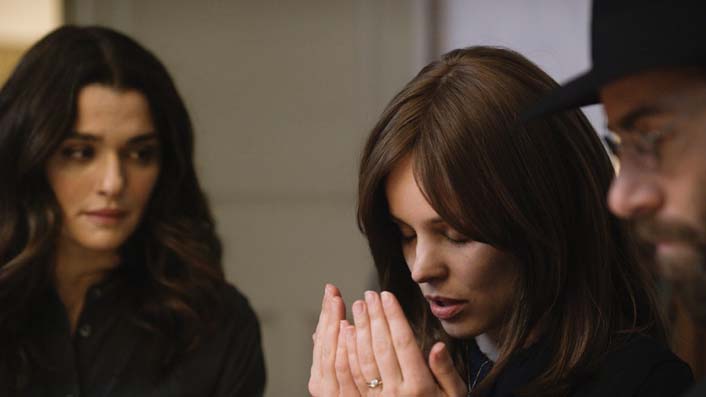 Played in NZIFF 2018
Two childhood friends (Rachel Weisz and Rachel McAdams) reunite when one returns to their Orthodox Jewish community. A spark reignites between the two, setting up a romantic triangle with a deeply devout husband on his own path to becoming a rabbi.
"Steaming hot same sex scenes (some debate about the spitting aside) and orthodox Jewry in the same movie. Not easy to pull off, but Sebastian Leio does." -Paul Casserly, FLICKS (NZIFF 2018 mini-review)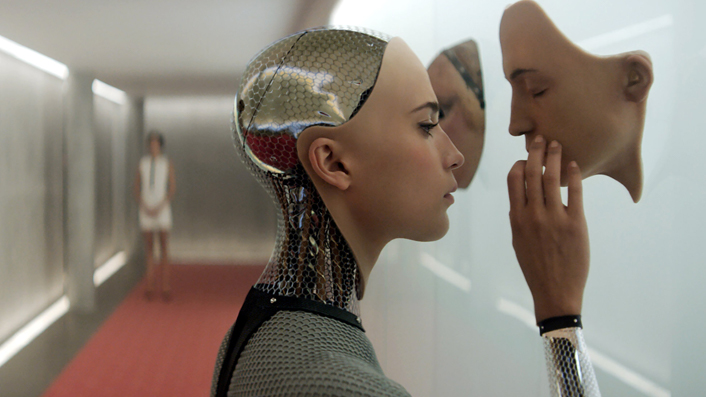 Played in NZIFF 2015
Alex Garland's directorial debut follows a young programmer (Domnhall Gleeson) who joins a secret artificial intelligence experiment run by a brilliant scientist (Oscar Isaac). As the pair interact with the resulting robot (Alicia Vikander), mistrust and deception take hold.
"Director Alex Garland makes a great transition from author and screenwriter here, with his debut feature (though he was reputedly more involved in the final version of Dredd than his credit would indicate)" -Steve Newall, FLICKS (NZIFF 2015 mini-review)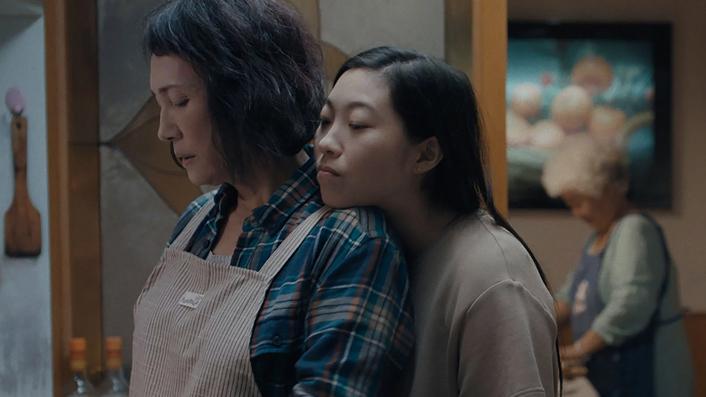 Played in NZIFF 2019
A family keeps their terminally ill matriarch in the dark about her prognosis in this Sundance hit comedy starring Awkwafina. Instead, they schedule an impromptu wedding-reunion back in China.
"Cuts so goddamn deep and close to home, difficult to remain objective but Wang has a terrific, patient eye, Awkwafina should be in everything. Wise, bittersweet and funny as all get out." -Aaron Yap, FLICKS (NZIFF 2019 mini-review)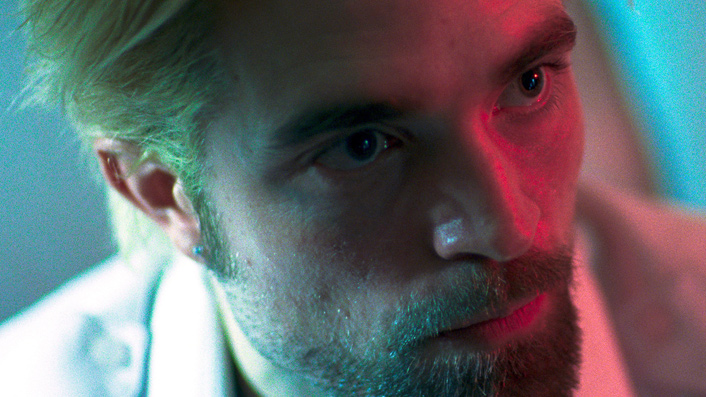 Played in NZIFF 2017
Robert Pattinson stars in the Safdie Brothers' hypnotic crime drama, growing increasingly desperate over the course of one adrenalised night, racing against the clock to get his brother out of jail after a botched bank robbery.
"Persuasively transmits a repeating idea about contemptible low-lifes leeching off and diminishing others (first-generation immigrant grandmothers and sucked-in girlfriends)" -Maria Walls, FLICKS (NZIFF 2017 mini-review)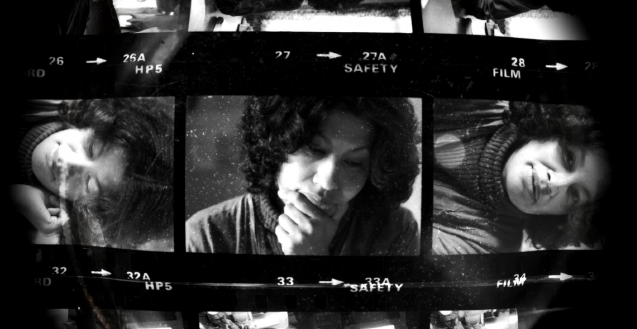 Played in NZIFF 2018
Merata Mita, landmark Māori filmmaker behind Patu! and Mauri, is honoured in this personal portrait from her son Heperi. The world's first indigenous woman to direct a feature film, Merata was also a fearless documentarian and outspoken activist—and for many years a solo mum bringing up her kids.
"Heperi Mita's own perspective lends something extra to his mother's work here, further cementing the inseparability of life experiences—both his and hers—from what will hopefully be a long-lasting film presence that can inform and inspire the present and future." -Steve Newall, FLICKS (full review)
Sign up for Flicks updates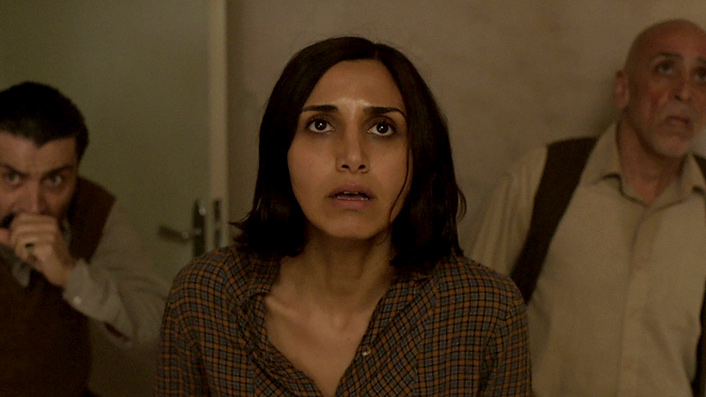 Played in NZIFF 2016
1980s Tehran is the rare setting for this horror film. With her husband drafted into the Iran-Iraq war, a mother and daughter must contend with the stresses of post-revolution, wartime Iran—and a mysterious evil presence haunting them.
"Hemmed in on all sides by post-revolution treatment of women, life under bombardment during the Iran-Iraq war, and a bloody supernatural entity to boot, there's plenty of horror to behold, in more than trad genre terms." -Steve Newall, FLICKS (NZIFF 2016 mini-review)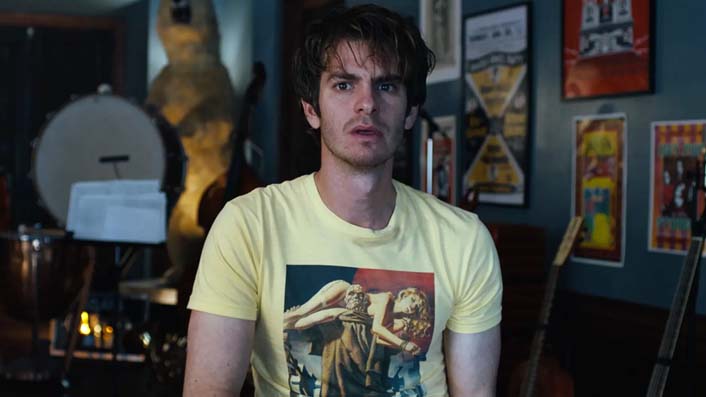 Played in NZIFF 2019
Surreal mystery-comedy from the writer-director of It Follows stars Andrew Garfield following signs and clues around Los Angeles that may (or may not) lead him to find a woman who suddenly disappeared.
"Maybe I'm just an extreme contrarian but I loved this movie!" Katie Parker, FLICKS (NZIFF 2019 mini-review)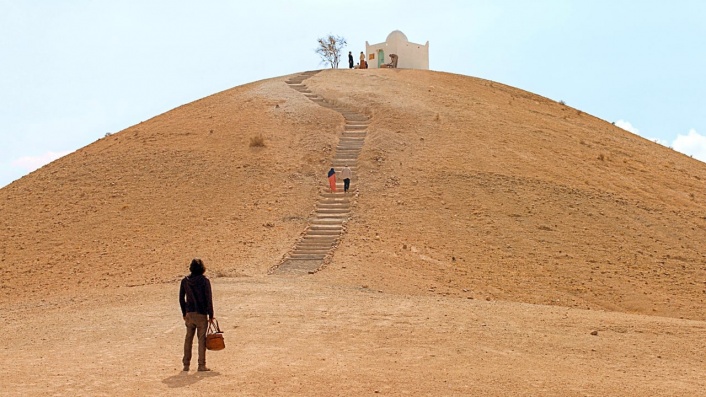 Played in NZIFF 2020
Morocco-set caper pic follows a thief released from prison only to find a major obstacle to regathering his stashed loot. His hiding place has been mistaken for a saint's grave, and a shrine and village now stand between him and his ill-gotten gains.
"Loose, shaggy dog plotting, crisp location lensing and loping pace add to a bone-dry pleasure. Easily the funniest, freshest caper flick I've seen in ages." Aaron Yap, FLICKS (NZIFF 2020 mini-reviews)