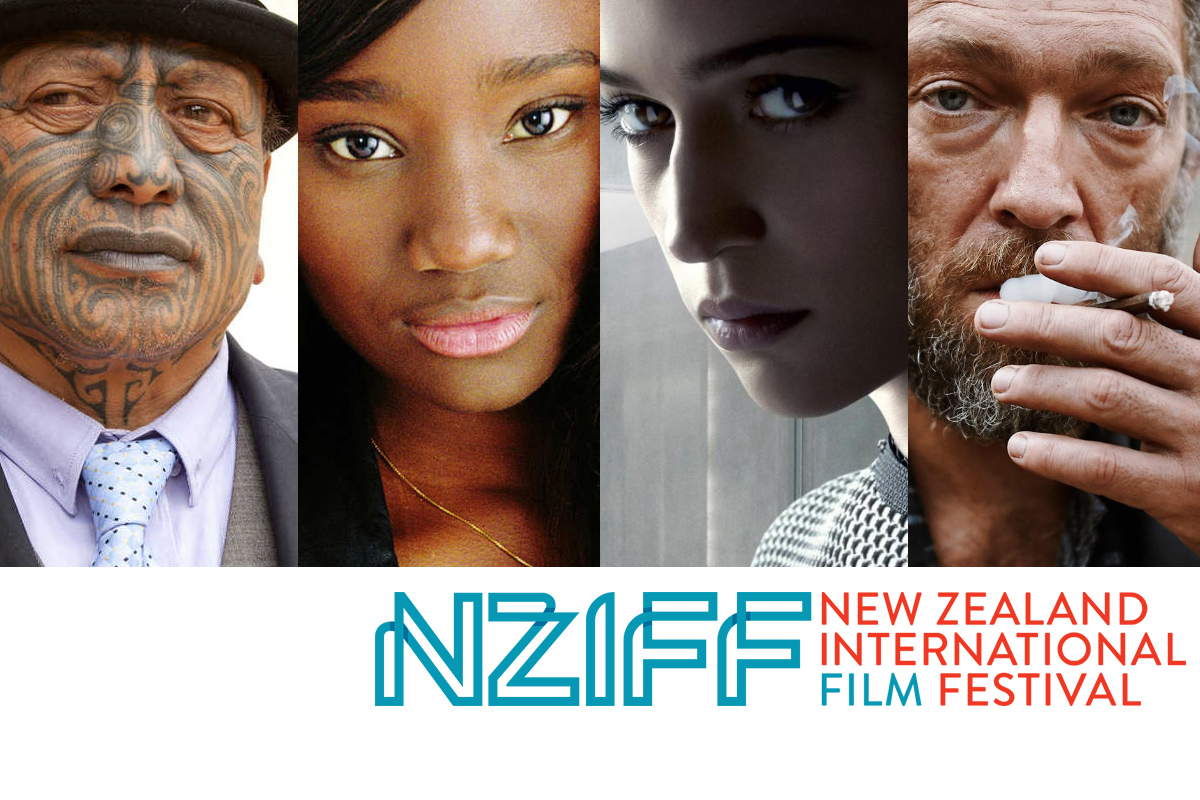 NZIFF 2015 Mini-Reviews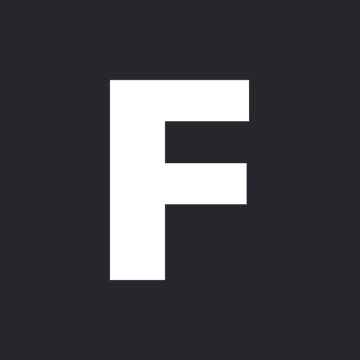 ---
With the NZ International Film Festival in full swing once again, Flicks writers are giving their first impressions on what they're seeing in the form of bite-sized mini-reviews. This blog will keep updating through the festival, so keep checking back and take the time to share your thoughts with us in the comments – and get out to see some of these films!
Click on a title below to go straight to the review or scroll down to browse through the list.
'71 | 808 | Alice Cares | Amy
Animation for Kids | The Assassin | Awake: The Life of Yogananda
Banksy Does New York | Best of Enemies | Black Souls
Cartel Land | Cemetery of Splendour | The Club

The Diary of a Teenage Girl | Dope | The Duke of Burgundy
The End of the Tour | Ever the Land | Ex Machina | Finders Keepers
Girlhood | Going Clear: Scientology and the Prison of Belief | Goodnight Mommy
Grandma | I Am Thor | Inherent Vice | The Invitation | Iris
Jauja | Lamb | Lambert & Stamp | Listen to Me, Marlon
The Lobster | Lonesome | The Look of Silence | Love 3D
The Measure of a Man | Merchants of Doubt
New Zealand's Best 2015 | Ngā Whanaunga Māori Pasifika Shorts 2015
Partisan | Peace Officer | A Pigeon Sat on a Branch Reflecting on Existence
Song of the Sea | Steve McQueen: The Man & Le Mans
Sunshine Superman | The Tribe | Turbo Kid | Victoria
When Marnie Was There | The Wolfpack | Welcome to Leith
Women He's Undressed | Yakuza Apocalypse
---
'71
Yann Demange has made a striking feature debut, turning war-torn Belfast into a claustrophobic maze of terror. The film's mouse is a capable but unexperienced British soldier (the stupendous Jack O'Connell), who scurries, dodges, and limps away from locals looking for 'the enemy'. Swift, strong, dense, and direct, the first half of '71 is a cinematic uppercut of tension and panic. Then it turns into a pretty standard, effective, gangster-ish drama.
LIAM MAGUREN
Set during the bloody Protestant vs. Catholic "troubles" in 1971 Belfast, Jack O'Connell turns in another accomplished performance as the centre point of this war-is-hell, nightmare trip through the heart of darkness. Budget restrictions may render this a pint-sized version of big boys Black Hawk Down and Saving Private Ryan, but director Yann Demange's ambition to compete is clear in this often powerful, always engrossing, thriller.
ADAM FRESCO
Accomplished, economical debut feature by TV helmer Yann Demange, which, at least for the first half, communicates the disorienting nightmare — via de rigueur hand-held war-is-hell camerawork — of being a soldier left behind in the bloody, riot-ravaged streets of Belfast in 1971. THICK accents and muddy, impenetrable character motivations are hard work (the point?). Not so sure if momentum sustained to the end — comes up a bit short emotionally to be a knockout. Jack O'Connell has less to work with here than in Unbroken. That Explosion.
AARON YAP
One night in Belfast and the world's your oyster? Er, not exactly, as Jack O'Connell finds out in this superb thriller, the feature debut of Yann Demange (TV's Dead Set and Top Boy). O'Connell continues to prove his chops as the British actor most able to take a physical and psychological beating as a new British Army recruit chucked onto the streets of 1971 Belfast when tensions between Catholics and Protestants reach fever pitch. That tension is felt by the audience as he's separated from his platoon and has to negotiate a dilapidated alien environment filled with threats, and the silence of the Civic audience as the credits rolled was the most pronounced hush I've heard after a thriller for yonks.
STEVE NEWALL
---
808
Perhaps a victim of its subject's success, 808 sets out to map the massive cultural impact of the drum machine of the same name (number?), but finds itself in thrall to far too many talking heads waxing lyrical about how great a device it is. Pharrell Williams, David Guetta and Damon Albarn are among a bunch of interviewees who offer little, but are understandably tempting to include for marquee value. They're not all like that though, and 808 does a deft job of navigating its way through the explosion of electronic music culture Roland unleashed. Sadly though, there's not enough of either a hands-on experience with the 808, or a broad view from outside the producer world. Thankfully Zane Lowe's irritating narration peters out before too long.
STEVE NEWALL
808 offers nothing revelatory for the gear heads while being a bit too technical for the layperson. Instead it coasts by on boatloads of charm from its many talking heads, including a manic Goldie, the hilarious remaining Beastie Boys, a braggadocious Lil Jon and so on. Even Phil Collins pops up for a stroll down memory lane. Functioning as a rough history of hip hop, miami bass, house, jungle and modern pop, 808 loses its thread near the end and indulges its interviewees a bit much, leaving 10mins of vague utterances about the inherent magic of the 808 that could easily be trimmed.
TONY STAMP
---
ALICE CARES
A touching and astounding observational documentary that observes this: the future is here and robots are incredible. Pairing prototype care robots are with old women ranging from the sweet and receptive to the actively hostile, Alice Cares sits back and watches the sparks fly as newborn AI and tired human life get along like a house on fire.
ALEX CASEY
---
AMY
I went into this film completely immune to Winehouse's talents and my opinion hadn't shifted much by the end of the film. The audience is treated to an inexhaustible supply of private camcorder footage of the singer, no matter how banal. This lack of editorial discipline makes Amy feel a lot longer than its already-generous 128 minutes. The film insists on labouring the point that she was a shy teenager (find me someone who wasn't!). The inevitable countdown towards disaster, however,  does have  a certain poignancy as director Asif Kapadia casts Amy as the ballerina unable to take off her red shoes. All in all a disappointing follow up to the sublime Senna.
BENJAMIN GOGGINS
It's a weird thing to suddenly mourn for someone that you once just sort-of-liked in a 'I'll borrow Dad's pirated CD' kind of way, but Amy had me bawling down the aisles for our fallen eyeliner-ed angel. I could have done without the clearly scripted v/o of her father, the regimented language of which clashed obviously with the fluid gush of emotion pouring from every other corner of the film. Featuring some of the most intimate and raw home movie footage I've seen on the Civic screen, Amy is as poetic as it is rough, just like the lady herself.
ALEX CASEY
I'm no fan of motorsports, but director Asif Kapadia's Senna was a brilliantly assembled and riveting watch. Now he's done the same with Amy Winehouse. Crammed full of interviews, insights and rarely seen footage of Amy in action, this documentary offers a fascinating, revealing and tragic insight into a troubled and talented life. Part celebration, part investigation, Amy's unique voice as a singer/songwriter is never in doubt, but this superb doco leaves the indelible impression she was never gonna get out alive…
ADAM FRESCO
This two-hour ode to the force of nature that was Amy Winehouse shows she was born to be in front of the camera but ultimately grew to resent the attention. Is it fair to blame her death at 27 on the "celebrity circus" that followed her? Maybe. But what sticks with you after watching this compelling glimpse into her messed-up life is the darkness within her from the start, and the role her dysfunctional relationships played in her downfall.
REBECCA BARRY HILL
---
ANIMATION FOR KIDS
Another year, another selection of animated shorts that range from 'forgettable' to 'immortal'. Of the latter, Australian-New Zealand co-produced stop-motion film The Story of Percival Pilts is absolutely gorgeous, a Laika-quality visual style with Aardman wit and a heart of its own creation. Johnny Express is something I've rarely seen: a black comedy for kids. It's hilarious. However, the best was saved till last with The Dam Keeper, a watercolour fairy tale about friendship and bullying. Just like its art direction, the story swirls the light with the dark in a breathlessly beautiful way. It broke me.
LIAM MAGUREN
---
THE ASSASSIN
Sumptuous, gorgeous, first degree eye candy, Hou Hsiao-Hsien's The Assassin may be set in 9th Century China, but is less Crouching Tiger, Hidden Dragon, and more Hamlet in its melancholic rumination on power, violence and political intrigue. The tale of a young female assassin, played with effective restraint by Shu Qi, The Assassin makes up for a narrative that never quite connects by being breathtakingly beautiful to behold on the big screen.
ADAM FRESCO
This one's for the hardcore arthouse crowd, those that would describe this film as 'absorbingly minimalist' or 'seductively contemplative'. Perhaps that's you, and if that's the case, I can easily say you will be treated to the best-looking film I've seen in the festival this year. I can also easily say this film bored the life force out of me with a story that prefers to tell it rather than show it, characters with the emotive capacities of totem poles, and an overall pace set to 'moss growing on a stone'.
LIAM MAGUREN
---
AWAKE: THE LIFE OF YOGANANDA
Perhaps more for spiritual seekers then sceptics, this nonetheless offers a fascinating insight into the world of Paramahansa Yogananda, the influential guru and "spiritual genius" who brought yoga and meditation to the US in the 1920s. Featuring interviews with George Harrison, Krishna Das and hip-hop mogul Russell Simmons, this enlightening doco will have you pulling on your Lululemons faster than you can say "om".
REBECCA BARRY HILL
---
BANKSY DOES NEW YORK
The medium is the message in Chris Moukarbel's HBO documentary. It's predominately a collage of user submitted material, from mobile phone footage to animation, underlining the central question of the film and of the anonymous Banksy's Big Apple excursion – what is public art and who owns it? Is it political free speech? A commodity? Vandalism? Is this a documentary or just a collection of scattered thoughts, ideas and media clips? Over to you…
ADAM FRESCO
---
BEST OF ENEMIES
I knew very little of Gore Vidal. I knew absolutely nothing about William F. Buckley. What Best of Enemies gave me was a concentrated personality dose from each of these great minds, interwoven with their intellectual battles inside a proverbial cockfighting pit (AKA a televised ABC special). 45 years on, their debates are still hellishly entertaining, even if the battle became less about argumentation and more about spitting the dopest and smartest 'yo momma' jokes.
LIAM MAGUREN
Nearly 50 years after the nightly duels between Gore Vidal and William F. Buckley during 1968's Democratic National Convention, one can still smell their hatred for one another, as well as see the enduring impact of these broadcasts on our current affairs landscape. Turning political discussion into televised bloodsport for perhaps the first time, the footage is as fascinating as the pair's mutual antipathy. This account of their sparring, and the behind-the-scenes efforts that went into it, is essentially as good a boxing documentary as you'll see this year – even as no fist actually connects with its intended victim.
STEVE NEWALL
---
BLACK SOULS
Francesco Munzi delivers a gritty, reality based, Italian mafia movie. The tale of three brothers running the "family business", following the murder of their father by a rival family, it delivers on its promise of high tension, well-wrought tragedy, and top-notch performances. If, like me, you loved Matteo Garrone's superb slice-of-life modern mobster drama, Gomorrah, this is an offer you can't refuse. Capisce?
ADAM FRESCO
---
THE BRAND NEW TESTAMENT
If this tale of a misanthropic God whose daughter descends to earth through a wormhole in her washing machine to recruit some fresh disciples sounds too batshit insane for its own good, fear not. The director does a splendid job keeping the logic grounded and the laughter flowing. Benoit Poelvoorde is a hoot in the role of God, resurrecting memories of his egomaniacal monster from Man Bites Dog. Catherine Deneuve lets her hair down as the spurned housewife who finds love at the zoo. If I had one reservation, it might be that the stylistic flourishes occasionally reminded me of Amélie (not a good thing) but this is a minor gripe. Any director that can make a feel-good film out of material as unpromising as a hitman, bestiality and a deity prone to domestic violence deserves a pass.
BEN GOGGINS
---
CARTEL LAND
Ten minutes after leaving the cinema, I still felt rattled by what I had just experienced. How a documentarian was able to get into this situation is astonishing in itself, following an anti-Cartel vigilante squad on ground zero as it becomes more effective and grows in numbers – a growth that alerts the real monster at bay. Cartel Land got inside the belly of the beast and clawed its way out alive, making it the most powerful film I've seen this festival. Rarely have I been more terrified of the truth.
LIAM MAGUREN
---
CEMETERY OF SPLENDOUR
Like Jauja, Cemetery of Splendour casts a tranquil, transfixing spell that I haven't been able to shake. A hospital ward of sleeping soldiers. Glowing tube light thingies. Haunting, cryptic, dream-like. My first Apichatpong Weerasethakul experience and I want more.
AARON YAP
---
THE CLUB
While there is nothing funny about the Catholic church conspiring to hide away disgraced priests in a dead-end Chilean coastal resort, The Club nonetheless groans under the weight of its own gravitas. Shot in a permanent gloaming, Pablo Larraín's follow up to No starts well and could have blossomed into a highly thoughtful meditation on sin and rehabilitation. Sadly, his decision to inject violence and cruelty into a histrionic final third act gives the film an overall air of contrived miserabilism.
BEN GOGGINS
---
DARK HEARTS
Dark Hearts stays true to its name, delivering some deliciously moody, ghoulish, vile, close-to-incomprehensible animated pieces. There are some great narrative shorts (The Pride of Strathmoor, Splintertime), a stupendous and surreal stop-mo (The Andes), an unhinged conversation (Trusts and Estates), a few time-wasters (Pilots on the Way Home, The Master), some figurative head-f*cks (Splintertime, House of Unconsciousness), one literal head-f*ck (Wawd Ahp), and a soul-shattering experience that made me hate penises (Hipopotamy). I'd happily jump back in this immoral mud pit next year.
LIAM MAGUREN
---
DEATHGASM
The best balls out good time of NZIFF so far (until Love 3D), I already can't wait to see Deathgasm again. This homegrown crowdpleaser has metal, splatter horror and smalltown boganity riddled through its DNA, and the genuine affection for these elements shines through constantly. Helped by great gore and a ton of off-colour gags, this is a great example of a film made by its own enthusiastic intended audience.
STEVE NEWALL
Starting at a sprint and not letting up for most of its duration, Deathgasm announces its intentions right from the opening credits: various fluids splash everywhere, a kaleidoscope of genitals, gore and jokes. And the jokes really land. In fact at its best Deathgasm is a master-class in comedic editing, and the funniest NZ film I've seen since last year's Housebound. The seams start to show a bit in the middle of the film, but if you have the stomach for some splatter and swearing, it's a total blast.
TONY STAMP
With practical gore effects straight out of Peter Jackson's Braindead playbook, this New Zealand-made movie is energetic fun. Unlike Jackson's 25-year-old splatstick masterclass,Deathgasm has nothing new or lasting to add. Still – if it's demons, decapitations, doom metal, messy massacre and bonkers bad taste bogan humour you're after – Deathgasm doesn't disappoint.
ADAM FRESCO
Deathgasm is not a great film, and if I were to list all the reasons why, I'm sure I'd get told "go suck a f**k." Because Deathgasm isn't interested in being a "great film" (even though it could have been). But for what this movie wanted to be, these Kiwi filmmakers only had to do a few things right – relentless blood-shedding, continuous guitar-shredding, and unapologetic people-sledging. In this regard, Deathgasm delivers with the unrestrained force of a teenage wildebeest.
LIAM MAGUREN
---
THE DIARY OF A TEENAGE GIRL
This might be the most light-brown movie I have ever seen. Seriously, the palette was like staring into a bowl of stale cheerios. The groovy seventies coming-of-age (that's a pun via all the sex fyi) film follows the story of teenage girl who discovers her not so much blossoming as absolutely detonating all over the show sexuality. Equal parts empowering and empty, sullied massively by the main character's ambiguous age making me feel very creeped out a lot of the time (potential for statutory rape: high).
ALEX CASEY
This film was made for the three people who walked out of An Education due to its extreme lack of Aline Kaminsky-esque animated sequences. It kinda feels like an R-rated Art-House of Disney teen movie but instead of dancing and singing, it's cocaine and statutory rape. Not as amusing as it sounds. Recommend for people with very long attention spans, who have also had at least 12+ hours sleep the night before so there is no chance of falling asleep during the screening.
VANESSA CASTLE
---
DOPE
Reaching an NZIFF burnout point, I needed Dope – the movie, not the drug, though that would have worked just as well. This coming-of-age crime comedy bursts with an energy that parallels its youthful leads, jamming snappy post-production tricks with a DAMN FINE soundtrack in a way that is Scott Pilgrim-esque. The story, speeding at 200km/h, often halts for moments of witty dialogue that add plenty of character and social relevance, but don't really push the plot. It affects the pacing quite a bit, but doesn't drag it down from being a great film that's funny, smart and – most difficult of all – modern.
LIAM MAGUREN
---
THE DUKE OF BURGUNDY
Peter Strickland's sumptuously-lensed follow-up to Berberian Sound Studio shows he hasn't lost any of his obsession with, er, obsession. Or Lepidoptera. More nuanced than the simple lesbian dom-sub tale suggested by synopsis (that attracted many single men – hey, I was there for work), The Duke of Burgundy approaches the relationship at its core from a seldom-seen perspective. The ties that bind its couple are more complex than typically depicted (especially in Fifty Shades et al), and the actors, particularly Borgen's Sidse Babett Knudsen are great, as is the winning soundtrack by Cat's Eyes (featuring The Horrors' Faris Badwan).
STEVE NEWALL
---
THE END OF THE TOUR
I'd never heard of writers David Foster Wallace and David Lipsky. I was more interested seeing Jason Segel playing a philosophically vibrant but slow-suffering intellectual alongside Jesse Eisenberg playing… well… Jesse Eisenberg. To my surprise, Segel delivers a wholesome portrayal of Wallace, wisely understating his performance by delivering every loquacious line with restraint – as if he's been self-monitoring every sentence since day one. To my unsurprise, Eisenberg delivers quality Eisenberg, too.
LIAM MAGUREN
---
EVER THE LAND
Sarah Grohnert has directed a film that contains many of the essential elements we praised The Ground We Won for. Grohnert wisely examines Ngāi Tūhoe as a collective rather than individuals, following their journey to constructing Te Wharehou o Tūhoe – the living building – which marks both an end to a troubling history and the first step into a bright future. Ever the Land captures this vital moment with smarts, sensitivity and absolute serenity.
LIAM MAGUREN
---
EX MACHINA
Sophisticated drama grapples with big sci-fi issues in an architecturally superb, if slightly claustrophobic environment, utilising a lean cast to examine issues of artificial intelligence while deftly negotiating a balance between scientific accuracy and watchability. Director Alex Garland makes a great transition from author and screenwriter here, with his debut feature (though he was reputedly more involved in the final version of Dredd than his credit would indicate). All eyes should now be on his upcoming adaptation of Jeff VanderMeer's Southern Reach Trilogy.
STEVE NEWALL
The best cerebal sci-fi experience since Moon, Alex Garland proves he's more than just the writer of The Beach – he's a fine visual stylist too. His directorial debut is a beautifully shot, scripted, designed and acted sci-fi that's as much about voyeurism as it is a philosophical musing on the Turing test. A three-hander, played out in a single, claustrophobic location. Oscar Isaac is great as the genius, but it's Alicia Vikander as android Ava who steals the show. Beautiful, but always artificial, the film never lets go of its central premise, asking what it means to be human or machine. Oh yeah – and it's got the coolest impromptu dance sequence since Pulp Fiction.
ADAM FRESCO
---
FINDERS KEEPERS
Just like the human foot inside the second-hand grill that starts this true story off, I was not expecting to see so much emotional resonance inside this hick-vs-hick custody battle over a body part. For the foot-finder, it's a road to a sad dream warped in place by the American media machine. For the foot-owner, it's the end of a crooked brick path layered with his tragic past. Finders Keepers is as sincere as it is absurd, though I'm still struggling to find a moral to the story – I think I like it that way.
LIAM MAGUREN
---
GOING CLEAR: SCIENTOLOGY AND THE PRISON OF BELIEF
The best Tom Cruise blockbuster I have ever seen.
ALEX CASEY
Gripping doco on Scientology may not feel as even-handed in tone as the Lawrence Wright book on which it's based, but it's still a million miles away from a tabloid take on the subject. Detailing L. Ron Hubbard's foundation of the movement, battle with the I.R.S., mistreatment of members, pursuit of Hollywood figureheads, and takeover by the megalomaniacal David Miscavige, Going Clear is an ever-watchable expose.
STEVE NEWALL
Sorry Tom Cruise but, if, like me, you go in to watch Alex Gibney's documentary believing Scientology to be a claptrap cult created by science fiction author L. Ron Hubbard to fleece the gullible, then this meticulously executed expose only reinforces that opinion. The central revelation, that the IRS granted these charlatans tax exempt status as a "religion", boggles mind, sense and US accountancy. Gibney's doco is simultaneously terrifying, hilarious, disturbing and fascinating, pretty much like anyone who believes in a galactic overlord called Xenu who visited Earth 75 million years ago to dump souls in our volcanoes…
ADAM FRESCO
---
GOODNIGHT MOMMY
Haneke goes Home Alone in this terrifying PSA about the perils of motherhood. It's sets itself up with all the imagery of a total creepfest – huge empty house, bandaged floaty mother, bugs, twins. But don't get too content with these spooky symbols, because you ain't seen nothing yet. When this slow burning German thriller reaches the end of its wick, you'll want to run screaming but will stay absolutely glued in terror – whether you like it or not. I'm never having kids, and I have Goodnight Mommy to thank for that.
ALEX CASEY
Slow-moving Austrian shocker has its moments of dread and some nifty imagery, with the bandaged face of a mother recuperating from surgery bound to pop up in the odd nightmare. With simple premises at its core, after a while I was waiting for things to heat up – when they do, events are a little too unpleasant to truly relish, but the film proves a little light on ideas to truly impress. Kids though… Little bastards.
STEVE NEWALL
This isn't the type of terror filmmaking that feels the need to hit particular fright beats every ten minutes or so. This is the kind of film that eases you into a coffin, fluffs up a pillow, and tucks you in. Then, just before closing the coffin, it drops something dark, sharp, and alive. You don't know what it is or what it'll do, but one thing's for sure: you will squirm. You will squirm plenty.
LIAM MAGUREN
---
GRANDMA
Lily Tomlin is fantastic as the Grandma of the title, whose hard-bitten grumpy exterior belies a vulnerable centre. Ostensibly 'doing a Bill Murray', Tomlin's character leaves no thought unsaid, no matter whom it might offend, giving the audience plenty of laughs along the way. The plot is pretty simple stuff and some of the supporting characters are a little bit shrill, but at a breezy 80 minutes, these are minor complaints. Plenty of other films will overtake this one during the festival but I wouldn't recommend pulling it over. There's a granny behind the wheel and she kicks like a mule.
BEN GOGGINS
Take Juno, throw away the kitsch hamburger phone bullshit and insipid pop culture referencing, and condense the time frame tighter than an episode of 24. A fresh-faced, ballbusting look at the strength of female familial bonds, and a real love letter to the denim jacket.
ALEX CASEY
---
I AM THOR
Washed up Canadian hard rocker, body builder, hot water battle enthusiast and one time nude waiter Thor has his hilarious story told in this doco. On the comeback trail for over a decade, he's under no illusions about how his career is going, but still doggedly pursues his breakthrough despite failing health and a body that's no longer Charles Atlas material. Mostly feelgood tale that's an even more absurd Anvil: The Story of Anvil – but with muscles. And arguably even more compelling bandmates…
STEVE NEWALL
---
INHERENT VICE
Paul Thomas Anderson is an amazing director. Magnolia, There Will Be Blood and Boogie Nights blew me away, but his latest just fails to connect. Sure, the 1970s setting looks great, the cast are top-notch, with Joaquin Phoenix superb as hippy anti-hero Doc, and there are flashes of hilarity and directorial brilliance, but, like Punch Drunk Love and The Master, it carries a sheen of self-indulgence. Anderson's adaptation does a pretty fine job bringing Pynchon's unfilmable novel to the big screen, on which it sure looks fine, but, for me at least, it was an experience that was all surface glitter, with not enough gold at its core.
ADAM FRESCO
Paul Thomas Anderson's woozy Pynchon adaptation rewards a second viewing, freed from the need to track its paranoid pot-addled private dick plot. Inherent Vice's narrative probably twists and turns a few too many times, but by that stage anyone watching should be clued up enough to realise its storytelling exists primarily as a means for constant conspiratorial chats in hushed voices. Often content to let scenes play out in lengthy fashion, Anderson leaves plenty of room for Phoenix to shine in a hilarious performance.
STEVE NEWALL
---
THE INVITATION
Admittedly only four films in but so far this has been my favourite. It's like a grown up version of a Point Horror novel, I say like because there was a book called The Invitation by Diane Hoh about teenagers invited to a mansion then terrorised. This movie is about adults invited to a mansion and terrorised. You can tell they are adults because they drink expensive wine and everyone is sad.
VANESSA CASTLE
---
IRIS
The take-away from this sartorial romp through the day-to-day life of 93-year old fashion icon Iris Apfel, is 'wear your heart on your sleeve, belt, head and pants'. There's so much to love simply in exploring her wardrobe and memories but the New York native also drops truth bombs like a modern day Aristotle that stick with you after the credits roll. Her moxy and chutzpah makes you want to use words like 'moxy' and 'chutzpah'. It's not a hugely accomplished film but the subject burns so brightly maybe it didn't need to be.
LEONIE HAYDEN
---
JAUJA
Argentinean slow-cinema master Lisandro Alonso's latest film is only his most accessible work insofar as it features a name star (Viggo Mortensen) and utilises a novel format — round-framed Academy ratio — that might invite curious viewers partial to pastiche. But this quizzical, searching frontier reverie is still as far from norm as you can get, a gorgeous and scintillating hat trick that's equally satisfying on a cerebral and formal level. Folding colonialist history into a mythic, metaphysical odyssey, Jauja draws you in with its languorous rhythms, rich Technicolor-evoking 35mm cinematography and shrewd casting of Mortensen (he's never looked more uncomfortable and out of his element as a "hero"). Don't go in looking for narrative logic — just let it wash over you. For fans of The Shooting, Stalker, Gerry etc.
AARON YAP
---
LAMB
After a snoozy start — I kept nodding off for the first half hour or so (thanks Civic) — I warmed up to this coming-of-age tale of a young Ethiopian boy trying to keep his pet lamb from eaten over the Christian holidays. Looks gorgeous, and definitely of ethnographic interest, but don't think I'll remember it a year from now.
AARON YAP
---
LAMBERT & STAMP
The sex, the drugs, the rock, the roll – it's all here in this tale of how wannabe film-makers, Chris Stamp and Kit Lambert, wound up producing Brit rock legends, The Who. Director James Cooper, and his editor, Chris Tellefsen, do a bang up job collating archival and fresh footage, complete with talking heads from those involved. Sometimes fascinating, often unbelievable, but always rock 'n' roll, it's essential viewing for Who fans, Brit music aficionados and lovers of well-crafted rock docs.
ADAM FRESCO
---
LISTEN TO ME, MARLON
Director, Steven Riley, delivers an intimate and engrossing insight that's a sheer delight for Brando devotees, like me. Told in the actor's own words, with exclusive access to his aural diaries, rare film and photographs, this is Hollywood star-gazing voyeurism at its finest. Painfully forthright, sometimes funny, often tragic, always fascinating, this is Brando in the raw, minus the press BS, tabloid titillation or media speculation. Oh, and armchair psychologists will have a field day with Brando's loathing of authority and recollections of his fraught relationship with his father. Loved it.
ADAM FRESCO
---
THE LOBSTER
Star-driven satire on coupledom de-glamorises its leads, who operate at a remove from each other and the audience while accepted conventions of romance are disturbed in true dystopian fashion. Colin Farrell, Rachel Weisz et al remain detached from the inherent absurdity in The Lobster as they navigate its world of dog-matically enforced co-dependence (and elsewhere, independence). For the most part eliciting chuckles, with the odd belly laugh thrown in, this offers an ever-watchable examination of social mores that strangely leaves one's heart untouched, even as it sweeps a broom through modern relationships.
STEVE NEWALL
It was a film about single people turning into animals. It reminded her of a play by Ionesko called The Rhinoceros. She had never read this play, but she knew it was about people who transform into Rhinos. The film made her laugh, and kept her entertained for almost two hours but once the opening night stardust from the Civic rubbed off she could no longer remember why she had liked the film. Despite this she still hoped secretly she would never have to see it again. It suddenly occurred to her that if she could stop the screenwriting manual Save the Lobster from being published, maybe she wouldn't have to…
VANESSA CASTLE
Luis Buñuel fans rejoice! Dogtooth director Yorgos Lanthimos offers a surreal treat in this brilliantly bonkers allegorical tale of single people who must find a partner, or face the prospect of being turned into a wild animal. There's method in the comic madness, and a great cast too, with Rachel Weisz and a fatted up Colin Farrell, ably supported by John C. Reilly, Ben Whishaw and Olivia Colman. A fun, imaginative and intelligent movie to entertain your brain.
ADAM FRESCO
Bursting out the gate like a black-and-white confetti cannon at a funeral, NZIFF opener The Lobster is weird. Not in the Tree of Life why-the-f**k-are-there-dinosaurs kind of weird. This is comprehensible weirdness, accessible weirdness, hilarious weirdness, a weirdness that says something about our current – and flawed – understanding of companionship with a cocked eyebrow and a malicious grin. I'm so happy this film exists.
LIAM MAGUREN
---
LONESOME
1928 silent tale of lost love among a madcap day at Coney Island has vitality breathed back into it with a live score performed by Lawrence Arabia and Carnivorous Plant Society. The production process of Lonesome and its subsequent restoration lend it a somewhat patchwork, slightly disjointed quality, and the musical accompaniment both smoothed and enhanced this feeling. Multi-instrumentally talented performers dazzled, while repeated motifs and the presence of James Milne at the grand piano anchored a musical performance that I now want to enjoy at home.
STEVE NEWALL
---
THE LOOK OF SILENCE
Companion documentary to The Act of Killing from a couple years back certainly benefits from more catharsis than its predecessor. Where director Joshua Oppenheimer focused on perpetrators in Killing, Silence tracks the brother of one of their one million victims as he pursues a greater understanding about the victorious evildoers who still run Indonesia. Still deeply emotionally confronting, the personal perspective leaves one less traumatised than the repeated genocidal re-enactments of Killing.
STEVE NEWALL
---
LOVE 3D
Yes, the one with the actual fucking. There's something visceral to watching so much sex in graphic detail, but whether intentionally or not, it's not erotic. Nor is there much appealing about Love 3D's lead, whose casual, constant misogyny is going to present major problems to those who find the pornographic elements troublesome. With all that said, I was still taken on an emotional journey by this non-linear relationship tale, which boasts beautiful 3D that enhances proceedings more than your average blockbuster. Not as bleak as previous Noé efforts, still pretentious as hell, and featuring many laugh-out-loud moments that may not all be deliberate.
STEVE NEWALL
Stripped of the virtuosic sensation of Irreversible and Enter the Void, Gaspar Noé strives for profundity but ends up somewhere prosaic in this visually arresting but woefully banal cum-spattered ode to "sentimental sexuality". Stilted dialogue, am-dram acting, horrible characters, extreme length, topped with laughable self-referentiality and film school existentialist rhetoric make this one tough slog. Dude is trolling us right?
AARON YAP
Although shot, staged, edited and lit impeccably, Love 3D is burdened by a complete scumbag of a protagonist, who the film treats remarkably sympathetically. Does Noé genuinely think men should be able to sleep with whoever they want and treat their partners like trash, or is he condemning this behaviour? I suspect the former, but in the end the film is too boring for it to matter, and the abundant, un-simulated sex scenes are so powerfully un-erotic they do nothing to help.
TONY STAMP
---
THE MEASURE OF A MAN
Vincent Lindon gives a superb performance as the family man of this film, navigating the job market at the bottom of the barrel. Laid off over a year ago as part of a mass cull, Lindon is forced to set his sights lower and lower in his efforts to find work. Without ever resorting to tub thumping, this film deftly highlights the absurdity of a system so dysfunctional that it dehumanises all those who come into contact with it. For fans of Loach and the Dardenne Brothers.
BENJAMIN GOGGINS
---
MERCHANTS OF DOUBT
When scientists attempt to influence the public with irrefutable data that threatens big business, big business sends in TV and courtroom personalities armed with words, rhetoric, red herrings, deceit, and personal attacks. More often than not, the latter wins, and Merchants of Doubt illustrates this vibrantly and concisely. Going beyond nail-sharpened finger-pointing, the doco also outlines the nature of epistemic critical thinking (or lack of) that these merchants rely on. It's piercing, angering, frustrating, and it's exactly how we should all feel about this change-hobbling system. Highly recommend.
LIAM MAGUREN
---
MOMMY
It is fitting that this is Xavier Dolan's best work since 2009's I Killed My Mother, as he returns to the theme of troubled mother-son relationships, a subject clearly close to his heart. Mommy is brimming with an infectious screwball energy that is difficult to deny. Newcomer Antoine-Olivier Pilon bursts off the screen like a labrador stuck in a Jamie Oliver body suit in a wonderfully elastic performance as the troubled teen. His character never loses the sympathy of the audience even as his behaviour becomes more and more erratic. Some wonderfully textured scenes that would have Almodovar nodding with approval.
BEN GOGGINS
---
A MOST VIOLENT YEAR
J.C. Chandor follows up Margin Call and All is Lost with a high tension character study in crime. At its heart are superb performances, with Jessica Chastain simply brilliant, and Oscar Isaac at his unlikable, unempathetic best. With a cracking script and tight direction, this is a slow burn, dramatic morality tale of the highest order.
ADAM FRESCO
---
NEW ZEALAND'S BEST 2015
Every year, we are asked – as the audience – to rank the six short films from least to most favourite. A cruel, but necessary, task. My third place went to Madam Black, which is impossible not to like with its slightly twisted, mostly sweet tale of a dude trying to do the right thing for a little kid. Second went to The Tide Keeper from Alyx Duncan (The Red House), who whirls together gorgeous cinematography, effective use of puppetry, and piercing music to create an artistically sombre short. (Can someone please give her lots of money for a second feature?) For the best of the best, I couldn't go past Feeder, an original and effective piece of dark intrigue that crunches inspiration with desperation. Just when I thought I knew where it was going, it proved me wrong in the best possible way.
LIAM MAGUREN
---
Ngā Whanaunga Māori Pasifika Shorts 2015
This year doesn't quite hold up to the quality of 2014's superb offering. However, the trade-off is a more diverse range of styles and artistic daring. A psychedelic queer haka (Taniwha), a surreal silent film (Mrs Mokemoke), a beautifully shot arthouse anthology (Lāhainā Noon) and TWO comedies (Ma, Elevation) – 2014 had none. Though most of these shorts were flawed – some quite heavily – it's exciting to see Māori Pasifika short films branching out into different creative territories.
LIAM MAGUREN
---
PARTISAN
Being introduced to this unusual world is like emerging from a bomb shelter after a three decade war: everything's a bit off, you can't fully recognise your surroundings, but it all feels familiar. Even stranger are the everyday lives of the core family/cult we follow, led by an excellently simmering Vincent Cassel. This is a quality observational cinema experience – breathe it in, then exhale it in conversation with a buddy.
LIAM MAGUREN
---
PEACE OFFICER
This is the conversation America needs right now. Dub Lawrence – a former sheriff with a heart of gold and a cereal box smile – cuts right through the heart of a growing problem: the militarisation of police officers and operations. By investigating the case of his own son-in-law's controversial death, Dub is able to expose the problem with absolute precision. The filmmakers complement the clarity by avoiding one-sidedness, interviewing relevant officers and personnel (the ones who agreed to talk, at least). Funnily enough, their perspectives only add to Dub's conclusion…
LIAM MAGUREN
---
A PIGEON SAT ON A BRANCH REFLECTING ON EXISTENCE
I sat on a cinema seat reflecting on how I should never have gone to see this movie. #NZIFF

— Liam Maguren (@LiamMaguren) July 19, 2015
---
RAMS
Less really is more in this Icelandic tale of two elderly brothers and their flock. Simply told, with flashes of wry humour, writer/director Grímur Hákonarson conveys the tough life of modern farmers, faced with everyday hardships and the threat of diseases that can destroy their livelihood in one cruel stroke. Naturalistic acting lends this drama a documentary edge that slowly sucks you in to a world simultaneously real and surreal, whilst beautiful acting, camerawork, editing and scoring keep you there.
ADAM FRESCO
---
THE RUSSIAN WOODPECKER
Strap on your tinfoil hat and head behind the Iron Curtain for this Cold War conspiracy doco. Oddball Ukrainian artist Fedor Alexandrovich, himself one of millions adversely affected by the Chernobyl disaster, sets out to establish exactly what happened and finds himself honing in on what may be the most bizarre cover-up of the 20th Century. Revealing in its depiction of Soviet-era attitudes alive and well in the present day, and chilling in the theory it advances, this is one hell of a trip.
STEVE NEWALL
---
SONG OF THE SEA
Having felt let down by The Secret of Kells, it did my heart good to watch this much-improved follow-up. It's not the kind of animated family fantasy that bursts to life with every frame. Rather, it visually sinks into you, being constantly playful with perspective and design in a way that no other animated film is. Paired with a sweet story that parallels real drama with fantasy elements akin to The Wizard of Oz, Song of the Sea is worthy of distinction.
LIAM MAGUREN
---
STEVE MCQUEEN: THE MAN & LE MANS
As this doco details, Le Mans is where Steve McQueen faced the biggest challenge of his career, and one of his own making. It was the most he'd flexed his star power, in an effort to bring his life's passion for motor racing to the big screen, so as the film hit the skids, it's a fascinating moment to examine. Le Mans fans may not find much new here, but the reminiscing of those who were there, alongside archival and B-roll footage, and audio recollections from McQueen combine to make for an intriguing combo of petrolhead heaven and Hollywood hubris.
STEVE NEWALL
I'd like to say this doco is a much more dramatic piece of storytelling than the film it's profiling, but alas it's no Heart of Darkness. The King of Cool's own Burden of Dreams was nothing if not ambitious: he wanted to produce the most authentic car racing movie ever. This meant photographing an actual Le Mans race, then re-creating it again for the film (as much as he wanted it to, it was deemed too risky for McQueen to participate in the race). A lack of script, clashes with director John Sturges (replaced later by Lee Katzin), a ballooning budget — there's nothing too out there. McQueen/Le Mans fans will find much to like (it was cool seeing co-stars Siegfried Rauch and Louise Edlind, production members, veteran racers), if not much to learn.
AARON YAP
---
SUNSHINE SUPERMAN
This demands to be seen on the big screen. At its heart, the film is an absorbing biopic of the late Carl Boenish, whose head-in-the-clouds spiritualism meshed with his friendly intellect to fuel the late-'70s early-'80s BASE jumping movement. (He's kinda like a hippy Ned Flanders.) He was also a cinematographer, GoPro-ing incredible footage of the group's jumps before the inventor of the GoPro knew algebra. If you've got a fear of heights, this doco will dropkick you right in the vertigo.
Kiwi short Pelorus played before this feature (a perfect pairing). It's a neat, humble dramatisation of the birth of the bungy. Seek it out, if you can.
LIAM MAGUREN
---
THE TRIBE
Undeniably demanding, unashamedly difficult, Ukranian director Miroslav Slaboshpitsky's wordless and unsubtitled drama following a deaf teenager is beautifully shot, but tough going. Relentlessly depressing, painfully slow and superbly acted. It's challenging cinema that's won awards aplenty, but had me signing "10C" (signifying a case of "The Emperor's New Clothes", to those without subtitles to my personal sign language).
ADAM FRESCO
My most anticipated film of the festival ended up being a compelling and brutal piece of cinema, as well as an exercise in frustration and boredom. By abandoning subtitles in this Ukranian sign language film, the audience is forced to focus on reading body language, and I was surprised at how absorbing the experimental experience could be. But this doesn't forgive the numerous scenes that loiter for minutes with characters doing next to nothing.
LIAM MAGUREN
---
TURBO KID
Turbo Kid looks cheaper than a bag of crisps from the 80's but, let's be fair, the makers are doing very little to hide it. Sadly retromania can only carry you so far and this film lacks that extra layer of gonzo imagination that made the likes of Hobo with a Shotgun and Father's Day so memorable. A couple of moments of inspired gore aside, this one won't have you clinking the beer of the person sitting next to you.
BENJAMIN GOGGINS
A series of scenes that never really add up to a movie, Turbo Kid feels like a homage to a homage, less indebted to the genre cinema of the 80s than the recent crop of films who have drawn similar inspiration. All the performances are turned up to 10, and the movie does its best to be funny, but with the exception of a few gore gags, the execution is flubbed. It ends up feeling like someone at a party who's trying really hard to make you laugh but isn't quite succeeding.
TONY STAMP
With blood-gushing, over-the-top violence and a sweetly innocent story at its core, Turbo Kid is a wannabe post apocalyptic, 1980s, straight-to-VHS throwback. A try-hard kitsch two-dimensional pseudo-pastiche set "in the future: the year 1997." At 95 minutes, it's way too short on genuine laughs, ideas, action, plot, acting ability or character to justify the runtime. Still, always great to see practical effects, and it's fun to see Michael Ironside chewing the scenery as a baddie as cartoony as the splatstick violence unleashed on screen. Fundamentally though, it's hard to forgive a comedy that just ain't funny.
ADAM FRESCO
Turbo Kid is acutely aware of what it is, and perhaps too much so, an affectionate cataloguing of 80s genre motifs that aims to capture the spirit of its inspirations with mixed results. No VHS staples were shot this well or had such strong CGI effects (predominantly landscapes and environments, there's no shortage of practical gore), and few boast such consistent performances. But, tough as this is to say, Turbo Kid's just not fun as it needs to be to be more than a winking sum of its parts. Despite its efforts at character development, I found myself often un-invested in them, with the exception perhaps of Skeletron, a thuggish mute brought to life with often-surprising subtlety for a dude with a skull mask who shoots saw blades at people.
STEVE NEWALL
If the level of genre self-awareness Turbo Kid possesses is not exactly insincere – I don't doubt that the filmmakers are well-versed in '80s post-apocalyptic action flicks – it proves to be largely distracting, a barrier to connecting with the work at hand.
Where recent films like Drive, The Guest and It Follows are great examples of nailing a particular zeitgeist of filmmaking while still being their own thing, Turbo Kid unfortunately belongs to that groan-inducing brand of hyper-homage – Kung Fury, Sharknado, et al – that spends too much time winking at the audience (we KNOW this shit is meant to be cheesy!) to ever be anything more than a laundry list of Things That Make Them Cool.
As creatively barren as its wasteland setting, the film trades primarily on splatter for its laughs, leaving its one area of novelty — the BMX bike — treated more like a throwaway gag, rather than any opportunity to stage inventive stunts (I realise this isn't Mad Max: Fury Road, but c'mon a BMX movie with barely any BMX action!?). Munro Chambers is a charisma-free lead; Laurence Leboeuf barely tolerable as a manic pixie dream girl robot. Don't call it a throwback.
AARON YAP
Turbo Kid gave me a gigantic rainbow waffle cone but only half a scoop of ice cream. While it looks great and sounds even better (seriously, that soundtrack is amazing), I felt under-served by the lack of creativity in the action set pieces and the humour. I also couldn't help but think there wasn't much to The Kid himself, especially compared to Michael Ironside and Laurence Laboeuf maxing it out to full cartoony greatness.
LIAM MAGUREN<