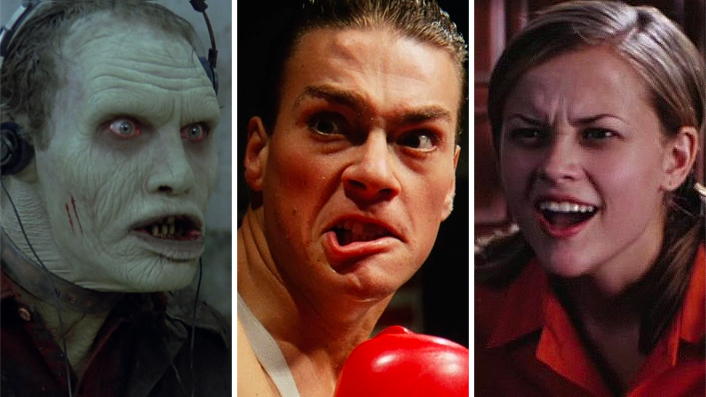 The best VHS-era cult classics on Prime Video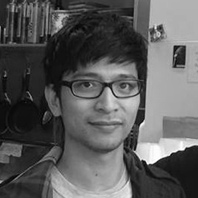 ---
The Prime Video vaults hold some unexpected viewing treasures, as Aaron Yap discovers.
Most of the attention paid to Prime Video stems from its Amazon Original streaming exclusives—shows like Bosch, Fleabag and Little Fires Everywhere; films including The Report, The Vast of Night and Luca Guadagnino's take on Suspiria. But their catalogue also houses many cult and genre oddities, some familiar from the heady days of VHS rentals, others seldom seen anywhere at all. Here are some of the most intriguing discoveries.
See also
* Films and shows now streaming on Prime Video
* What makes Bosch the most consistent detective drama on telly
* All new streaming movies & series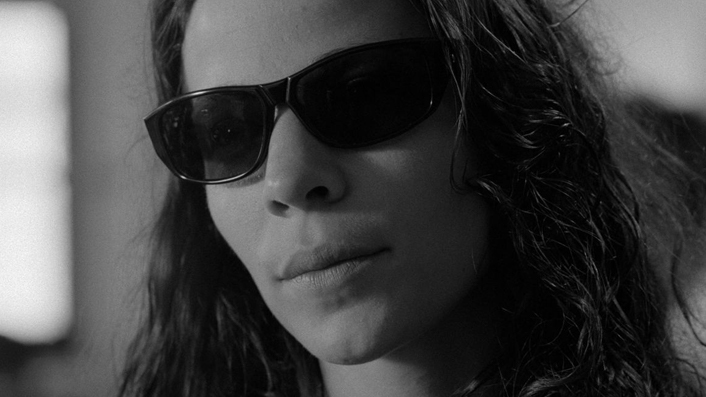 The Addiction
A gorgeously grimy '90s indie from Abel Ferrara with Lili Taylor in a spellbinding turn as a bloodthirsty doctoral student struggling to control her impulses. Brooding black-and-white cinematography, heavy philosophical bent, and a brief must-see Christopher Walken appearance.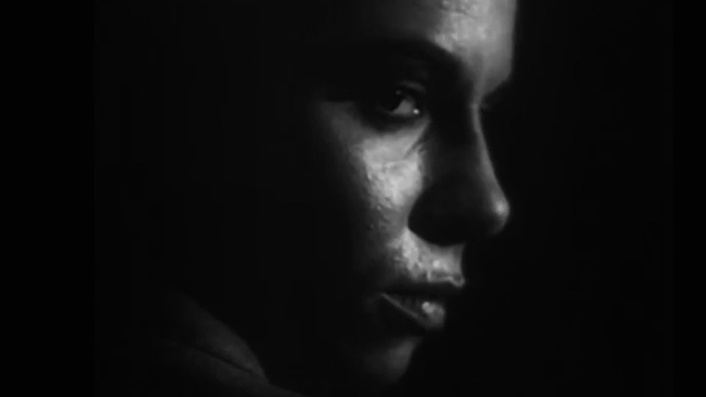 Daughter of Horror
Poverty row noir-nightmare horror gem from the '50s. No dialogue, and runs barely an hour long, but plenty of eerie visuals and surreal atmosphere, and technique that borders on avant-garde.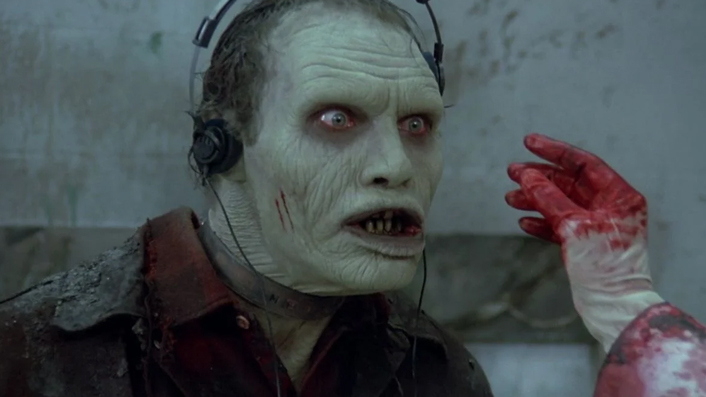 Day of the Dead
The bleakest entry of George Romero's zombie franchise may resonate even more today than it did back in the '80s. A slow build, but a smart, subversive film with a satisfyingly bloody climax that delivers some of Tom Savini's most astonishing effects. Underrated.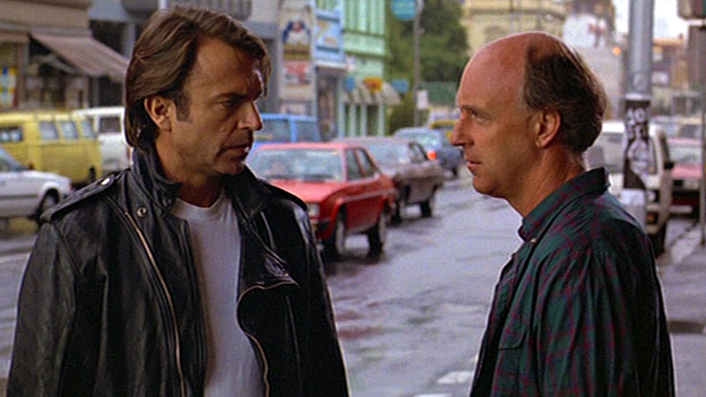 Death in Brunswick
Wonderfully droll, charmingly dark Aussie comedy starring Sam Neill (alongside the late, great John Clarke) as a hapless short order cook whose budding romance with Zoe Carides spirals wildly out of control. Impossible to resist a love story that features a suburban theatre full of kids watching Howling III: The Marsupials!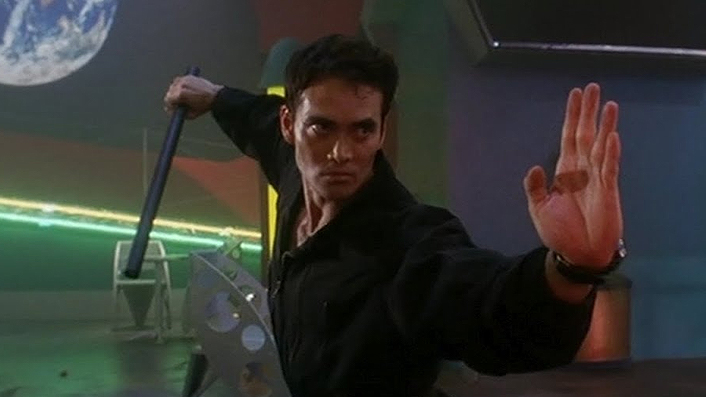 Drive
Few action films have fused American and Hong Kong sensibilities as harmoniously as this DTV wonder. If you need more of that Dacascos magic after John Wick 3, you can't go wrong here. Wall-to-wall stunt-mad mayhem!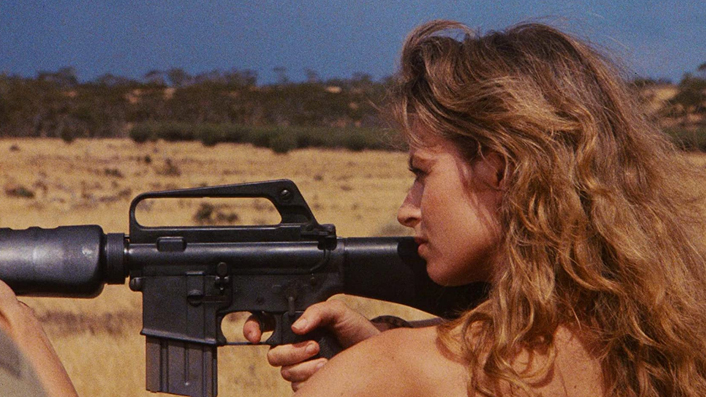 Fair Game
What do you get if you throw Mad Max, I Spit On Your Grave and Wake in Fright into a blender? This hair-raising, down-and-dirty Tarantino-endorsed exercise in outback vengeance. Bring a six-pack and buckle up.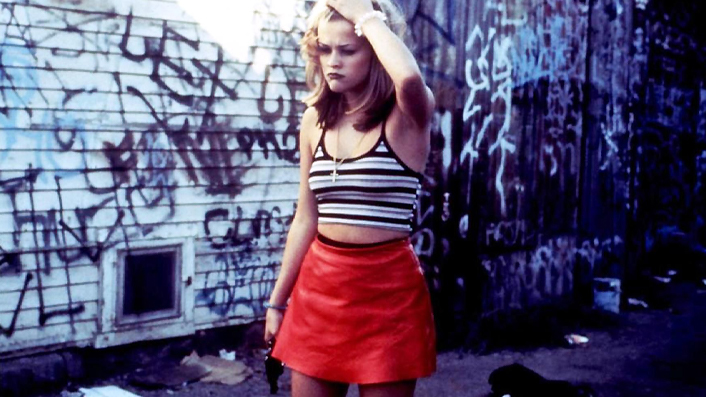 Freeway
Don't judge that '90s VHS by its cover. Matthew Bright's over-the-top and fucked-up revision of Little Red Riding Hood features an all-timer Reese Witherspoon performance not nearly enough people have seen.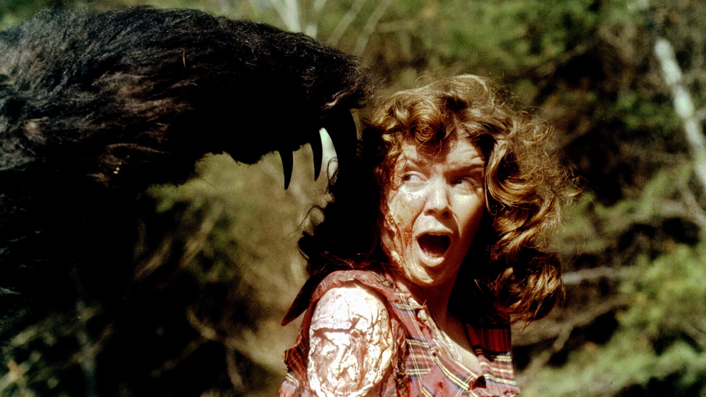 Grizzly
Prior to his untimely death in 1978, William Girdler left behind a brief run of delightfully nutty and entertaining genre fare, including this schlocky but highly successful nature-runs-amok favourite about a killer 18-foot grizzly. The Jaws rip-off to top all Jaws rip-offs.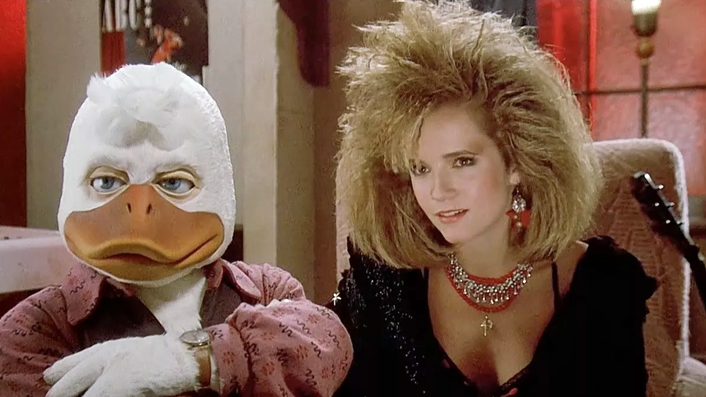 Howard the Duck
The Howard the Duck fan club might be small, but the affection for this universally-maligned box office fiasco is real. Needless to say, weirder and more idiosyncratic than your average assembly-line Marvel butt-number these days.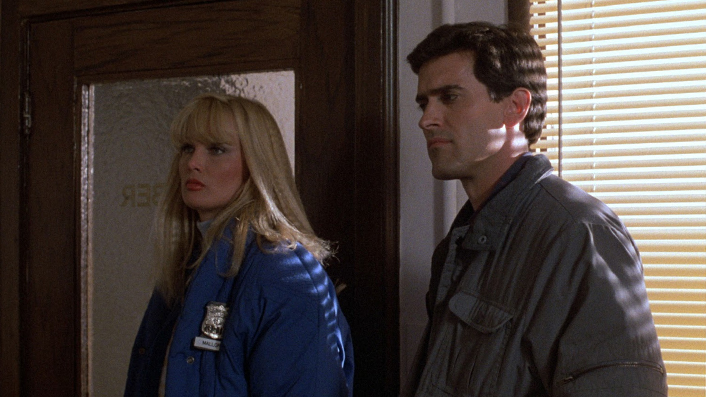 Maniac Cop
Two B-movie veterans—director William Lustig and screenwriter/producer Larry Cohen—join forces for this outlandish, tremendously trashy horror/police procedural combo. The cast, including Bruce Campbell, Tom Atkins and Robert Z'dar, is a genre lover's delight.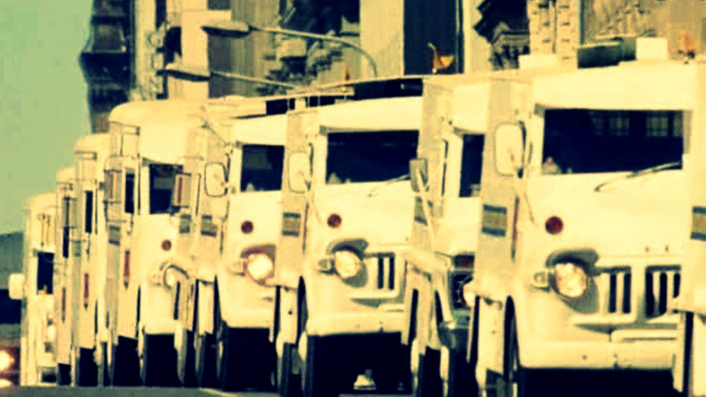 Money Movers
Ultra-violent, tough-as-nails crime thriller, supposedly based on a true story, about corrupt security firm employees planning to rob their own company. A great, gritty unknown heist flick from the guy who brought you Driving Miss Daisy.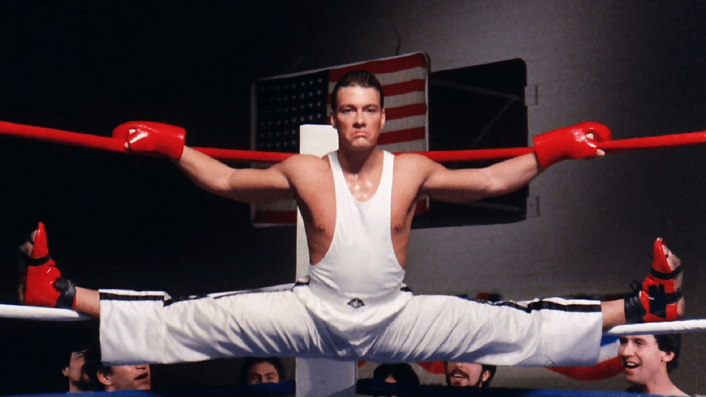 No Retreat, No Surrender
Outstanding '80s martial arts cheese from Hong Kong director Corey Yuen. The main character is a Karate Kid-wannabe who trains with the ghost of Bruce Lee and Jean-Claude Van Damme makes his debut as a villain named Ivan the Russian.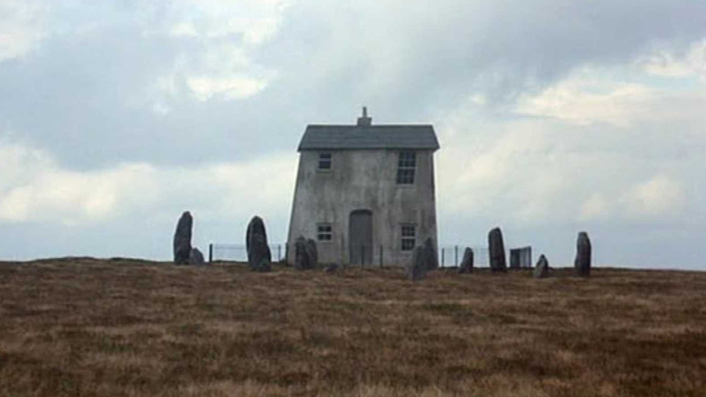 Paperhouse
Bernard Rose is best known for scaring us shitless with Candyman, but before that, he made this masterful, imaginative little genre-bender that marries psychological horror with coming-of-age fantasy. The kind of enchanting thing Guillermo del Toro might make today but so much more traumatic.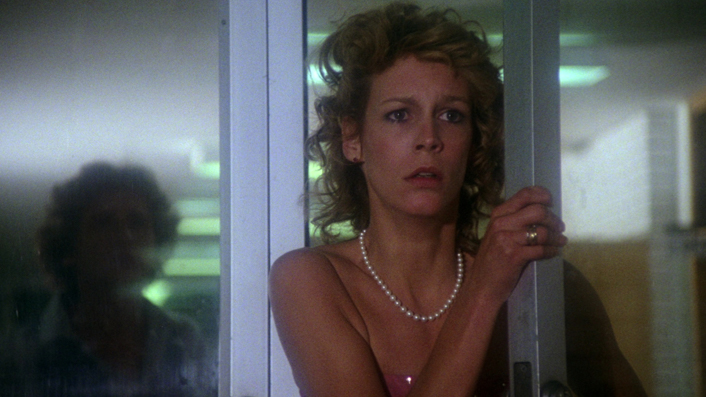 Prom Night
Always a fun one to revisit for post-Halloween slasher completists. Jamie Lee Curtis, Leslie Nielsen, throbbing disco madness and a goofy decapitation.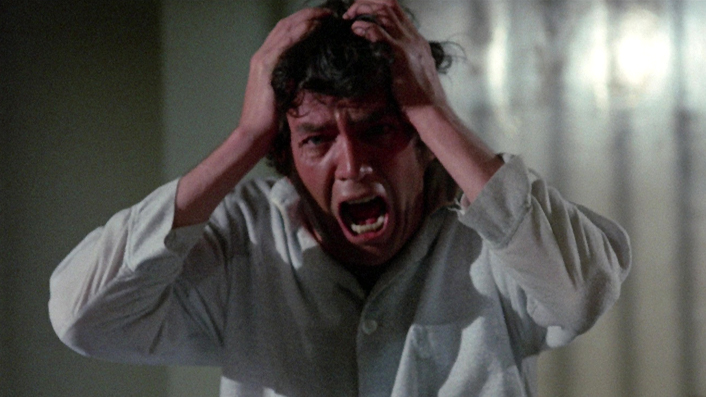 Psychic Killer
Packed with sleazy vibes and crazy kills, this astral projection revenge pic starring Timothy Hutton's dad Jim is PG-rated '70s horror at its wackiest. Definitely not one you imagine finding on Prime Video.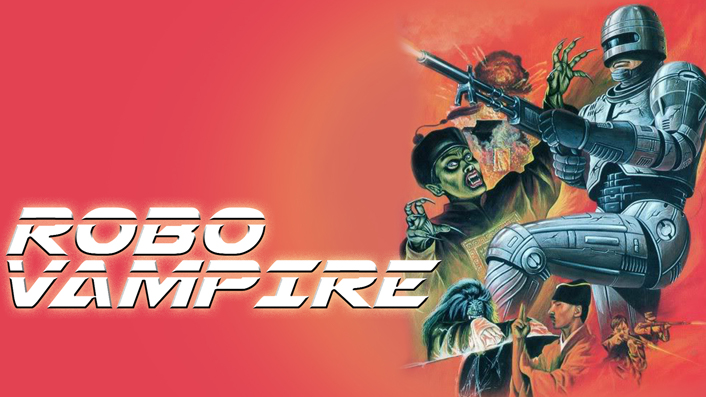 Robo Vampire
I remember stumbling upon this hypnotically dreadful Godfrey Ho cut-and-paste job on DVD for 5 quid in a pharmacy in the UK. The title has Robo and Vampire in it—'nuff said.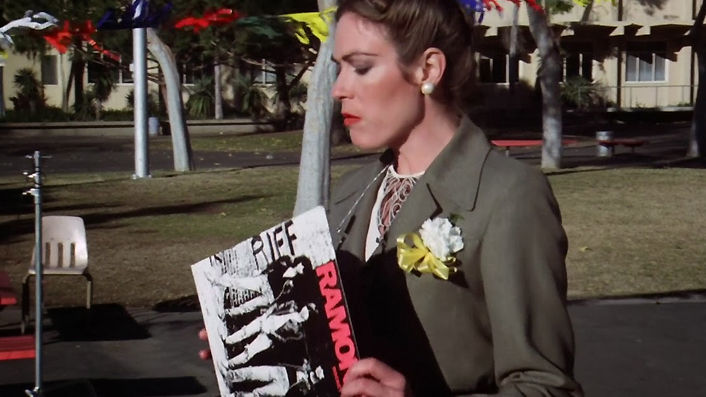 Rock 'N' Roll High School
Energetic, buoyant and cheerfully anarchic, Rock 'N' Roll High School is Roger Corman's sincere valentine to 1950s teen movies and musicals. Ninety solid minutes of raucous, gloriously silly entertainment, with generous helpings of spirited performances by The Ramones.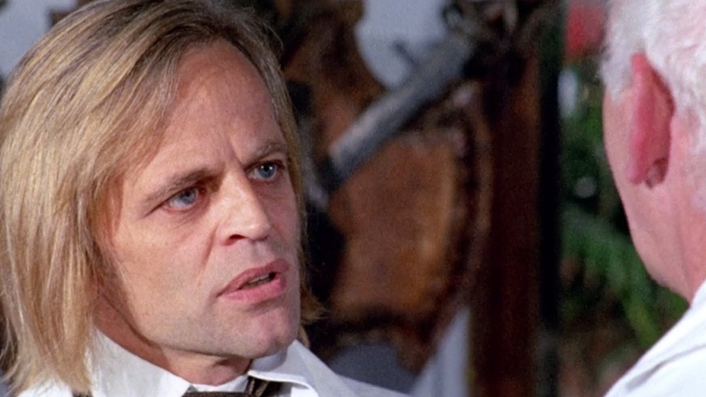 Slaughter Hotel
Italian crime specialist Fernando Di Leo didn't really do giallo, but the rare time that he did, he dropped this porny piece of Klaus Kinski-starring Euro-trash that should only really be approached by jaded fans of the genre. Spoiler: there's no hotel to be seen.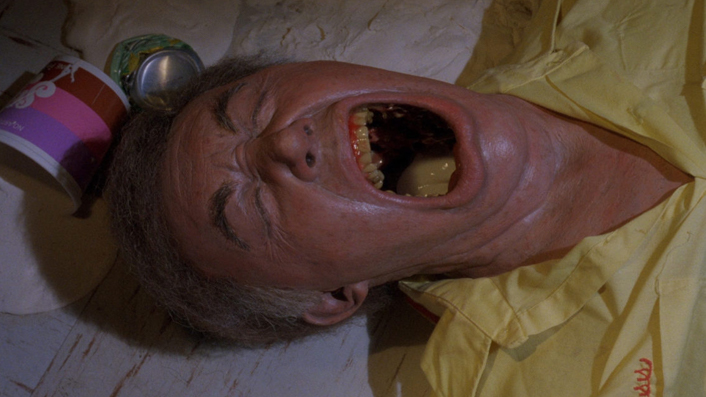 The Stuff
Almost as sharp and prescient a satire as They Live, Larry Cohen's anti-consumerist sci-fi-horror—centering around the mass commodification of an addictive deadly yoghurt—is as lovably strange as you can expect from the low-budget maverick.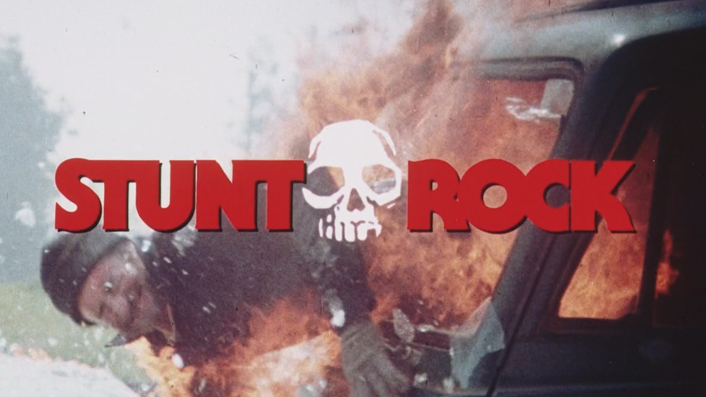 Stunt Rock
Pseudo-doco Ozploitation oddity is basically a shameless showcase for Aussie stuntman extraordinaire Grant Page. Not complaining – this is the greatest heavy-metal-stunt-action-musical ever made.