HBO's His Dark Materials and everything else streaming on NEON this November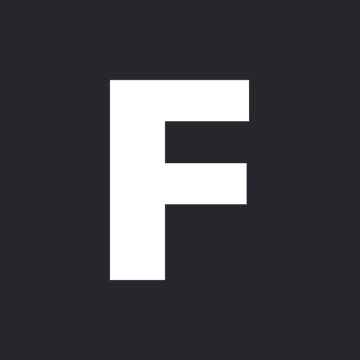 ---
NEON's November line-up includes another big HBO series as well as some recent Oscar winners and one of the year's most successful original films. Here are six highlights for the month followed by everything else coming to the streaming service.
---
His Dark Materials
Starring the likes of James McAvoy (Split), Ruth Wilson (TV's Luther), Lin-Manuel Miranda (Mary Poppins Returns), and Logan's breakout star Dafne Keen, HBO's adaptation of the renowned fantasy novels follows a parallel world where science, theology and magic are entwined.
Episode directors include Otto Bathurst (last year's Robin Hood) and Oscar-winner Tom Hooper (The King's Speech).
---
The Favourite
Two cousins (Rachel Weisz and Emma Stone) jockey for influence and power during the reign of Queen Anne (Olivia Colman, who scored an Oscar and Golden Globe for her performance) in this political comedy-drama from the Oscar-nominated director of The Lobster.
"A strange, twisted and darkly funny love story that is truly one of a kind." -Katie Parker, FLICKS
---
The Sisters Brothers
Western dark comedy and Jacques Audiard's follow-up to his Palme D'Or-winning Dheepan. Stars John C. Reilly and Joaquin Phoenix star as brothers (surname Sisters).
Sign up for Flicks updates
"Audiard's storytelling has an easy swing to it, his dialogue is garrulous and unsentimental, and the narrative is exotically offbeat." -THE GUARDIAN
---
Us
Oscar-winning filmmaker Jordan Peele follows his debut feature Get Out with another critically acclaimed horror-thriller, following a family on holiday confronted by murderous strangers who look just like them.
"Even if the film doesn't hang together in the moment as tightly as one might prefer, it fires up our synapses in the aftermath" -Aaron Yap, FLICKS
---
Can You Ever Forgive Me?
Melissa McCarthy earned an Oscar nomination playing literary fraudster Lee Israel in this biopic from the director of The Diary of a Teenage Girl. Based on Israel's memoir and co-starring fellow Oscar nominee Richard E Grant.
"Deftly and sensitively directed by Marielle Heller, the pace, narrative and visuals of this wonderfully understated film combine in perfect complementary balance with both McCarthy and Grant's exceptional performances" -Sarah Voon, FLICKS
---
They Shall Not Grow Old
Peter Jackson directs this WWI documentary featuring never-before-seen black-n-white footage that's been digitally coloured to commemorate the centennial of the war's end.
"This digitalised revamping is unlike anything I've seen before—certainly not as simple as clicking a 'turn on the colour' button." -Liam Maguren, FLICKS
---
All November new releases:
Available November 2

Alpha & Omega
The Ant Bully
Black Beauty
A Cinderella Story
Free Willy 1, 2 & 3
How to Eat Fried Worms
Kit Kittredge: An American Girl
Legend of the Guardians: The Owls of Gahoole
Looney Tunes: Back in Action
Monkey Trouble
My Dog Skip
Nancy Drew
New York Minute
Richie Rich
See Spot Run
She's the Man
The Sisterhood of the Travelling Pants
Skating to New York
Speed Racer
Stick It
Thunderstruck
Unaccompanied Minors
Willy Wonka and the Chocolate Factory
Available November 3

AXL
Happy Death Day 2U
Punk [series]
Beart and Ernie's Great Adventure [series]
Clever Brenda [series]
Fireman Sam S6 [series]
Hopster Jam [series]
Love is Love [series]
Molang [series]
Octonauts S2 [series]
Rainbow Stories [series]
Saturday Club [series]
Thomas and Friends Music Videos [series]
Two Minute Tales S1 & 2 [series]
The Wiggles: Ready, Steady, Wiggle! [series]
Bob the Builder S19 [series]
Available November 4

Battle of the Bulbs
Christmas Cottage
Christmas Jars
Christmas on the Bayou
The Christmas Switch
A Christmas Wedding Date
Coming Home for Christmas
Defending Santa
Holiday Road Trip
A Husband for Christmas
Lovewrecked
Mistletoe Over Manhattan
A Perfect Plan
A Royal Christmas Ball
Second Act
Available November 5

Bare Knuckle Brawler
Gary Gulman: The Great Depresh
His Dark Materials [series]
Available November 6

Blackhat
Hell Fest
Hunter Killer
The Last Mimzy
Available November 7

The Favourite
The Kid Who Would Be King
The Walking Dead S8 [series]
Craig of the Creek [series]
Available November 8

I am Duran
Taking Lives
Available November 9

Peppermint
Love After Lockup S1, 2 & 3 [series]
Available November 11

A Beauty and the Best Christmas
Christmas Belles
Christmas in Vienna
Make It Happen
The Sisters Brothers
Wig
Available November 12

Mary Queen of Scots
Poldark S5 [series]
Britannia S2[series]
Available November 13

Bad Neighbours
Green Book
Little
Shameless S10 [series]
Available November 15

Living with Tourettes S2 [series]
Clarence S2 [series]
Available November 16

Kidding [series]
Available November 17

The Hate U Give
The Ninth Gate
Available November 18

Ray Donovan S7 [series]
Available November 19

Us
Available November 20

Making New Zealand S3 [series]
Available November 21

Racing Wives [series]
Available November 22

The Lord of the Rings: The Two Towers
Momentum Generation
Available November 23

The Cult of the Family [series]
Available November 25

Room 104 S1 & 2 [series]
Available November 27

Vice
Eastbound and Down S1 – 4 [series]
Available November 28

Benchwarmers 2: Breaking Balls
Available November 29

Can You Ever Forgive Me?
From Prada to Nada
A History of Violence
They Shall Not Grow Old
Available November 30

Beecham House [series]