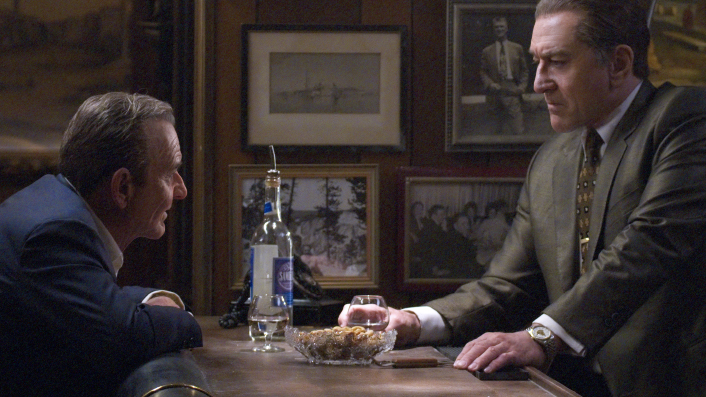 Oscar contenders, a Laneway act, and everything new to Netflix in November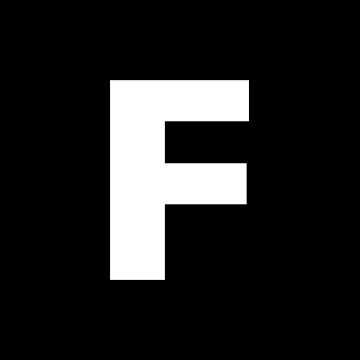 ---
November offers another hefty month of new Netflix releases to tempt home viewing—and, in a strange twist, some films making brief appearances in cinemas prior to their streaming dates.
Read on for some highlights of the month, as well as the full list of new content streaming during the month.
---
Timothée Chalamet plays King Henry V in The King. This medieval drama, directed by David Michôd (Animal Kingdom, The Rover), is based on several Shakespeare plays, and adapted for the screen by Michôd and Joel Edgerton. Edgerton co-stars with Robert Pattinson, Ben Mendelsohn, and Kiwi Thomasin McKenzie.
The King is in limited release in Auckland and Wellington cinemas before it starts streaming—the first of a number of Netflix pics making short appearances on the big screen in coming months, including The Irishman (see below). You can check out all upcoming Netflix cinema screenings right here.
The King streams from November 1
---
Alicia Vikander, Riley Keough and Naoki Kobayashi star in love triangle-meets-murder mystery Earthquake Bird. Adapted from Susanna Jones's award-winning novel and produced by Ridley Scott, the film recounts the experiences of expat Lucy Fly (Vikander) in Tokyo as she's grilled by police. The cops want to know the whereabouts of her friend Lily (Keogh), whose recent arrival in Japan sent Lucy's relationship with an enigmatic photographer into a spiral of jealousy—before Lily suspiciously disappeared.
Earthquake Bird streams from November 15
---
If, like us, you're hanging for next year's Laneway Festival, with Charli XCX among the headliners, maybe this new Netflix show will tide you over until January.
Six-part series I'm With The Band: Nasty Cherry documents the formation of all-female alt-pop band Nasty Cherry, put together and mentored by XCX, who also signed them to her label.
I'm With The Band: Nasty Cherry streams from November 15
---
Hugely popular historical drama series The Crown returns for its third season, this time with Oscar winner Olivia Colman playing Queen Elizabeth II, and Helena Bonham Carter her sister, Princess Margaret. This season follows the Windsors from 1964 to 1977, a period throughout which Britain's place in the world underwent drastic change as the Cold War dominated geopolitics, domestic strife flared, and empire waned.
The Crown Season 3 streams from November 17
---
Clocking in at nearly three-and-a-half hours, the great Martin Scorsese directs Robert De Niro in this epic true crime biography penned by the Oscar-winning writer of Schindler's List and Gangs of New York. De Niro is digitally de-aged as real-life mob hitman Frank Sheeran, who recalls his possible involvement with the slaying of Jimmy Hoffa (Al Pacino). Joe Pesci co-stars (in his first role since 2010) along with Oscar winner Anna Paquin, her The Piano co-star Harvey Keitel, Ray Romano, Jesse Plemons and Bobby Cannavale.
As with The King, and other select Netflix titles, The Irishman will have a limited cinema release (from Nov 22). You can check out all upcoming Netflix cinema screenings right here.
The Irishman streams from November 27
---
The first animated film to win the top prize at Cannes' International Critics Week, I Lost My Body's main character is a severed hand, experiencing emotion and going on adventures without the use of words. Escaping a Paris laboratory, the hand flees an unhappy fate and sets out to reconnect with its body in tale increasingly tipped for an Oscar nom for Best Animated Feature.
In Variety, Peter Debruge said of the film "I'd hazard to say it's one of the most original and creative animated features I've ever seen: macabre, of course… but remarkably captivating and unexpectedly poetic in the process".
I Lost My Body streams from November 29
Sign up for Flicks updates
All November new releases:
Available November 1

Eat Pray Love
Santa Girl
My Little Pony Friendship is Magic: Best Gift Ever
The Last Samurai
See No Evil, Hear No Evil
Body of Lies
Christmas Break-In
Vendetta
Tucker: The Man and His Dream
The Quick and the Dead
Drive [Netflix Film]
Holiday in the Wild [Netflix Film]
The King [Netflix Film]
The Man Without Gravity [Netflix Film]
Fire in Paradise [Original Documentary]
American Son [Television Event]
Atypical: Season 3 [Original Series]
Hache [Original Series]
Queer Eye: We're in Japan! [Original Series]
We Are the Wave [Original Series]
Hello Ninja
True: Grabbleapple Harvest
Available November 2

Father Figures
From Dusk Till Dawn: Season 3
Available November 3

The Hero
Available November 4

Pacific Rim: Uprising
The Devil Next Door [Original Documentary]
Available November 5

Tune in for Love [Netflix Film]
The End of the F***ing World: Season 2 [Original Series]
Seth Meyers: Lobby Baby [Original Comedy]
She-Ra and the Princesses of Power: Season 4
Available November 6

Greenleaf: Season 4 [Original Series]
SCAMS [Original Series]
Available November 8

Meet the Blacks
Paradise Beach [Netflix Film]
Let It Snow [Netflix Film]
Busted!: Season 2 [Original Series]
Greatest Events of WWII in HD Colour [Original Series]
Green Eggs and Ham [Original Series]
Available November 9

Fifty Shades Freed
Little Things: Season 3 [Original Series]
Available November 10

Patriot Act with Hasan Minhaj: Volume 5 [Original Series]
Available November 11

Blockers
Available November 12

Mars: Season 2
Yummy Mummies: Season 2
Jeff Garlin: Our Man in Chicago [Original Comedy]
Harvey Girls Forever!: Season 3
Available November 13

Maradona in Mexico [Original Documentary]
Available November 14

The Stranded [Original Series]
Fadily Camara: La Plus Drôle de Tes Copines [Original Comedy]
Available November 15

Se7en
Jonah Hex
Joe Versus the Volcano
No Escape
Surf's Up: Wave Mania
House Arrest [Netflix Film]
Klaus [Netflix Film]
Earthquake Bird [Netflix Film]
Avlu: Part 2 [Original Series]
I'm with the Band: Nasty Cherry [Original Series]
The Club [Original Series]
The Toys That Made Us: Season 3 [Original Series]
GO!: The Unforgettable Party
Llama Llama: Season 2
Available November 17

The Crown: Season 3 [Original Series]
Available November 18

Side Effects
Available November 19

No hay tiempo para la verguenza [Original Documentary]
Iliza: Unveiled [Original Comedy]
Available November 20

Z Nation: Season 5
Lorena, la de pies ligeros [Original Documentary]
Bikram: Yogi, Guru, Predator [Original Documentary]
Available November 21

The Knight Before Christmas [Netflix Film]
Mortel [Original Series]
Available November 22

Secret in Their Eyes
Mon frère [Netflix Film]
Dolly Parton's Heartstrings [Original Series]
High Seas: Season 2 [Original Series]
Nailed It! Holiday!: Season 2 [Original Series]
Narcoworld: Dope Stories [Original Series]
Nobody's Looking [Original Series]
Singapore Social [Original Series]
Dino Girl Gauko
The Dragon Prince: Season 3
Trolls: The Beat Goes On!: Season 8
Available November 23

Phantom Thread
Available November 24

Final Space: Season 2 [Original Series]
Available November 26

Zona Rosa [Original Comedy]
Mike Birbiglia: The New One [Original Comedy]
Super Monsters Save Christmas
True: Winter Wishes
Available November 27

The Irishman [Netflix Film]
Broken [Original Documentary]
Available November 28

Holiday Rush [Netflix Film]
Merry Happy Whatever [Original Series]
Lugar de Mulher [Original Series]
Mytho [Original Series]
John Crist: I Ain't Prayin for That [Original Comedy]
Available November 29

Atlantics [Netflix Film]
I Lost My Body [Netflix Film]
Sugar Rush Christmas [Original Series]
The Movies That Made Us [Original Series]
Vikings: Season 5: Vol. 2
Chip and Potato: Season 2
Coming Soon

Levius [Original Anime]