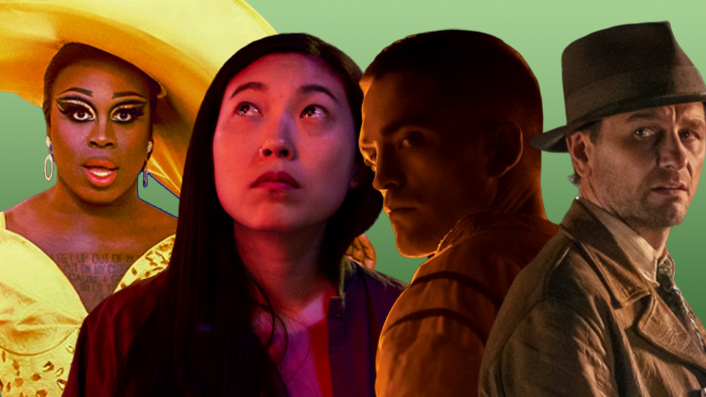 Detectives, drag queens, Rialto and everything else on Neon this June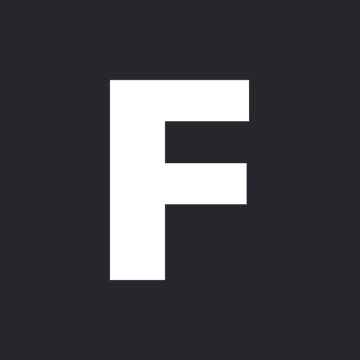 ---
Detectives, drag queens and drama – oh my! That's just a taste of all the new shows and films heading to Neon this June. See below for our six highlights followed by the month's full schedule.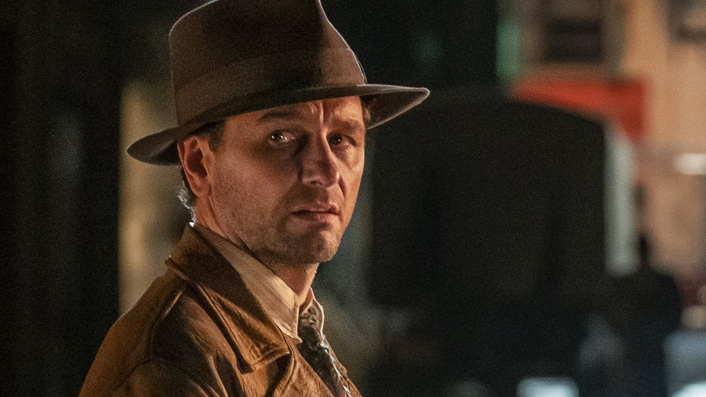 Two-time Golden Globe nominee Matthew Rhys (The Americans) is legendary criminal defense lawyer Perry Mason in this origin-exploring crime series set in 1932 Los Angeles.
Streaming on Neon from 22 June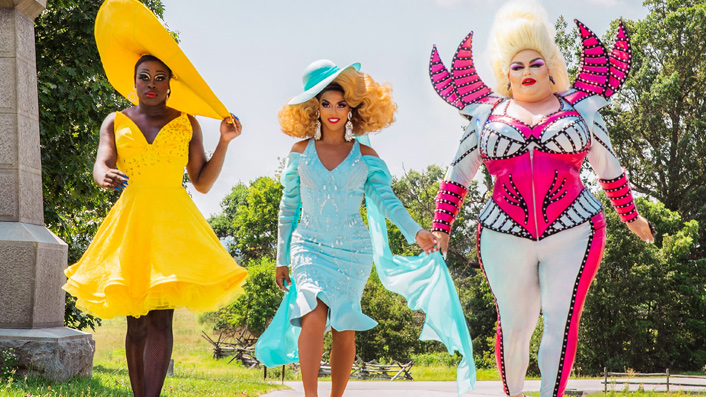 Former RuPaul's Drag Race contestants Bob the Drag Queen, Eureka O'Hara and Shangela Laquifa Wadley teach small-town residents the art of the drag in the lead-up to a one-night-only drag show.
Streaming on Neon from 30 June
See also
* Films and shows now streaming on Neon
* All new streaming movies & series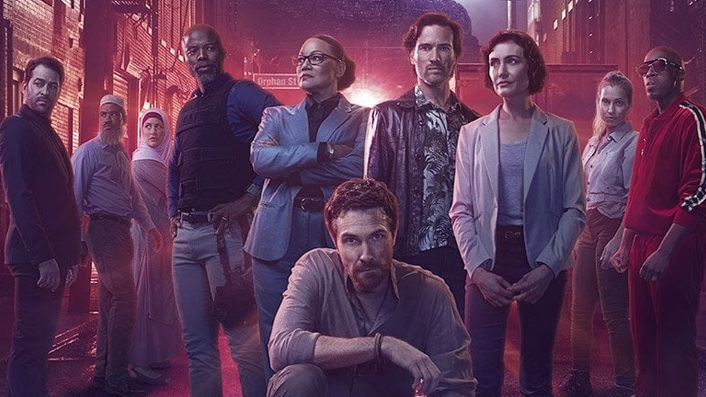 This sprawling action series set in South Africa follows three intersecting storylines that clash with organised crime rinks, diamond smugglers, Black Rhinos, CIA, state security and international terrorism.
Streaming on Neon from 7 June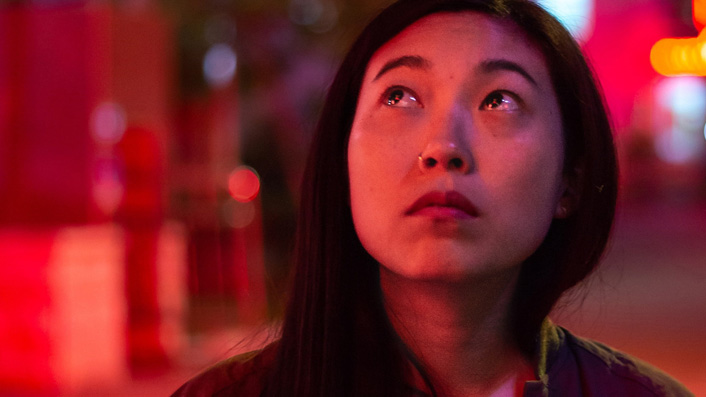 Awkwafina scored herself a Golden Globe for her performance in writer-director Lulu Wang's Sundance hit about a Chinese family who keep their terminally ill matriarch in the dark about her prognosis. In his 5-star review, Aaron Yap gushed: "Wang possesses a terrific, patient eye and an economical touch with story, and is supported by perhaps the most lovable and joyous ensemble you'll see this year."
Streaming on Neon from 10 June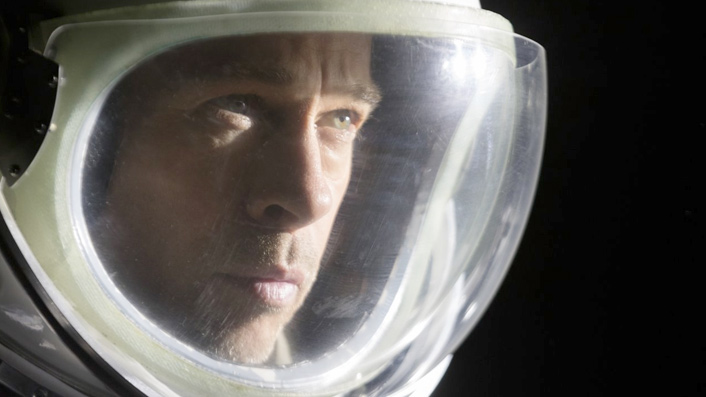 Brad Pitt travels the galaxy for his missing father (Tommy Lee Jones) and learns about a mysterious threat to humanity in this grand sci-fi from the director of The Lost City of Z. Co-starring Oscar nominee Ruth Negga (Loving) and the great Donald Sutherland, Flicks editor Steve Newall praised the film in his review: "It looks spectacular, ratchets up the tension in multiple action scenes, had me utterly captivated for something like its last 20 or 30 minutes and left with plenty to ponder."
Streaming on Neon from 25 June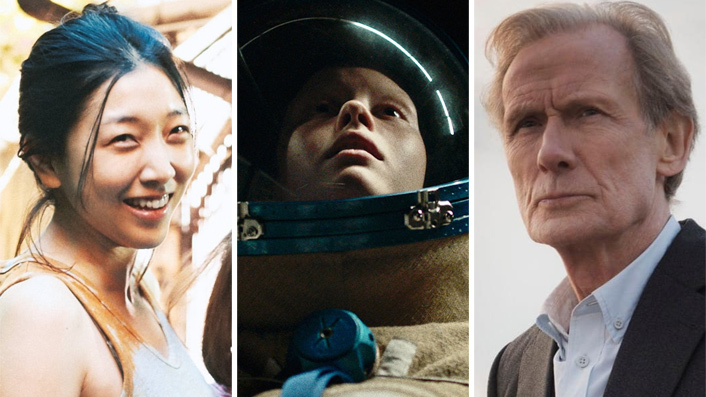 Rialto Film Collection
Rialto delivers another collection of arthouse cinema so staggering, you could host a mini-film festival in your own home. The line-up includes Hirokazu Kore-eda's 5-star Palme d'Or-winner Shoplifters, the "scrupulously lean" real-time one-location thriller The Guilty, the "darkly downbeat" Bill Nighy oddity Sometimes Always Never, and master French filmmaker Claire Denis' sci-fi High Life.
Streaming on Neon from 4 June
---
Everything coming to Neon this June
June 4
The Higgleoos: Season 1
Olive and the Rhyme Rescue Crew: Season 1
Zerby Derby: Season 1 – 3
After Truth: Disinformation & the Cost of Fake News
Ma
The Kindergarten Teacher
Sometimes Always Never
The Guilty
Red Joan
Shoplifters
Driven
Sink or Swim
High Life
Skin
Ophelia
June 5
Mr. Show: Season 1 – 4
Tolkien
June 6
Kill Chain: The Cyber War On America's Elections
June 7
Trackers: Season 1
The Aftermath
June 8
From the Earth to the Moon: Season 1
Bean
June 9
I May Destroy You: Season 1
Just Another Immigrant: Season 1
June 10
The Farewell
The Young Victoria
June 11
Madam Secretary: Season 6
June 14
Show Me a Hero: Season 1
Lying and Stealing
June 16
The Brink: Season 1
Mystify: Michael Hutchence
American Boyband
Donkmaster
Fine Young Criminals
June 18
Five Days: Season 1
Judy
Sherlock Holmes
Sherlock Holmes: A Game of Shadows
June 21
Empire Falls: Season 1
Elizabeth Harvest
June 22
Perry Mason: Season 1
June 23
Legacy
June 24
Abducted
The Art of Racing in the Rain
June 25
Ad Astra
Salmon Fishing in the Yemen
June 28
Atlanta's Missing and Murdered: Season 1
June 29
I'll Be Gone in the Dark: Season 1
June 30
We're Here: Season 1
Babe
Babe: Pig in the City