April is a great month for all you stay-at-home fans of superheroes, Disney animation, and Adam Sandler. Get a good taste of what's new and recommended on Neon, Netflix, iTunes, Google Play, Blu-ray, DVD, and anything else that makes movies happen on your screen of choice.
---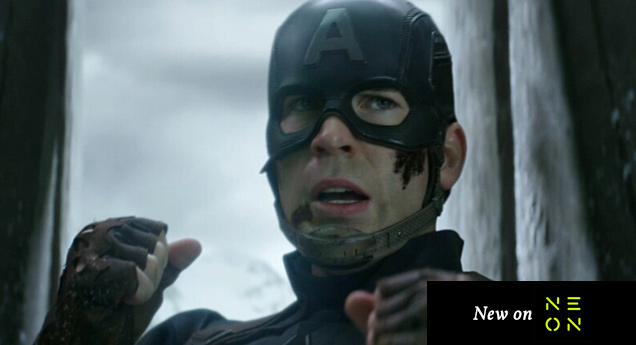 New to Neon
Just when the Disney Marvel movies were starting to seem too formulaic, Cap's third film swooped in to shift things into a deeper, heavier, better gear. "Stays incredibly focused on what defines Steve Rogers: never ignoring a civilian's life, remaining true to a global view of freedom, and acknowledging the consequences of doing what you believe is right." -Liam Maguren, Flicks
Following the excellent Days of Future Past, filmmaker Bryan Singer introduces the almighty Apocalypse into the X-Men Cinematic Universe. "When the end of days approaches, it feels more exhausting than horrifying." -Liam Maguren, Flicks
Romance based on the bestselling novel about a young woman (Emilia Clarke, Game of Thrones) who takes care of – and falls in love with – a wheelchair-reliant man (Sam Clafin, The Hunger Games series). "The film is pure fairy tale, each beat carefully engineered to squeeze the shit out of our waterworks…" -Aaron Yap, Flicks
The sci-fi film that helped usher in a new era of visual effects during the '90s got a blockbuster sequel in 2016.  "A derivative mash-up of bigger, better franchises." -NZ Herald
Martin Scorsese's Oscar-winning remake of Hong Kong mole-vs-mole crime thriller Infernal Affairs. "This is not a film Scorsese will be or should be remembered for – though fans of Goodfellas may relish the profligate bloodshed…" -NZ Herald
Brad Pitt and Casey Affleck lead this nearly-three-hour Western by Kiwi filmmaker Andrew Dominick (Killing Them Softly).
See the humble beginnings of the franchise that would eventually become a mega-hit about superheroes in hot wheels.
Denzel Washington and Chris Pratt make two of The Magnificent Seven in this remake of the classic 1960s Western from director Antoine Fuqua (Training Day). "An agreeable remake, not bad for an Antoine Fuqua flick…" -Aaron Yap, Flicks
Filmmaker Duncan Jones (Moon, Source Code) directs this feature adaptation of the world-renowned fantasy videogame. "Enjoying it may require a willingness to go along with the film's creative choices." -Dominic Corry, Flicks
Nicki Minaj joins Ice Cube and the team for this third outing of the haircutting comedy series. This time, the men's barbershop and the women's salon combine forces to help each other's businesses and lift the neighbourhood. "Stagey, often simplistic and it talks too damn much. But, hell, the talk has flavor and snap and a real-world sense of a community in crisis." -Rolling Stone
Following 2010's Alice in Wonderland from Tim Burton, this sequel sees Alice (Mia Wasikowska) returning to the world of Underland to travel back in time to save the Mad Hatter (Johnny Depp). "Perhaps a more enjoyable and cohesive film than its ephemeral predecessor. Which isn't saying a huge amount, but still…" -Dominic Corry, Flicks
---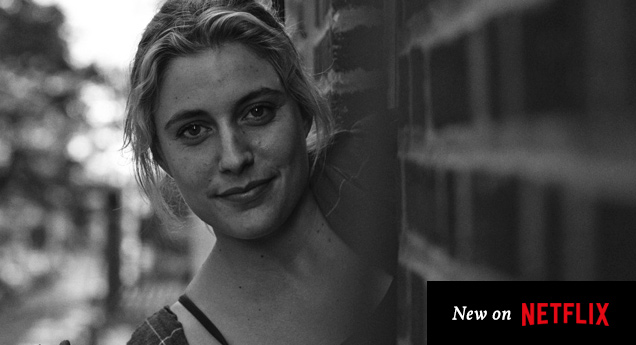 New to Netflix
Mumblecore queen Greta Gerwig (Jackie) stars as the hapless Frances, an aspiring dancer without love and without a job, in this Brooklyn-set comedy from writer-director Noah Baumbach (who also wrote Jackie). "Like Bridget Jones's Diary retrofitted for Brooklyn hipsters." -Matt Glasby, Flicks
Dory finally remembers something and goes to search for her parents in Pixar's follow-up to Finding Nemo. "Does it reach the emotional heights of its original? No. Is it funnier? Surprisingly, yes." -Liam Maguren, Flicks
The Evil Dead director Sam Raimi presents a modern take on the 1982 suburban frightfest Poltergeist, with Gil Kenan (Monster House) directing and Sam Rockwell starring. "A big screen horror experience with a lot of fresh appeal." -Dominic Corry, Flicks
The classic 1960s TV spy series gets the blockbuster treatment, written and directed by Guy Ritchie (Sherlock Holmes) and starring the Man of Steel and The Lone Ranger. "Ritchie continues to carve a little niche for himself as the go-to-hack for resurrecting creaky properties for the ADD-afflicted modern age…" -Aaron Yap, Flicks
Jake Johnson (TV's New Girl) leads this Netflix original film as a gambling addict entrusted with keeping a bunch of money for his buddy who's on his way to prison. "Funny, warm, and broken-in in all the right ways…" -Variety
Another Adam Sandler comedy. "It's awful." -Indiewire
Emilia Clarke (Game of Thrones) is the new Sarah Connor in this fifth Terminator film that hits the reset button on the timeline. Stars Arnie as an ageing terminator. "[Arnie's] return to being the Terminator is a welcome sight. As for the rest of the film, it's a decidedly mixed bag." -Steve Newall, Flicks
Nicholas Hoult (Mad Max: Fury Road) is an American soldier in Iraq who really does not want to be there in this Netflix original film.
Director of the bloody brilliant Cheap Thrills is back with this black comedy that sees Nikolaj Coster-Waldau (Game of Thrones) fresh out of prison looking for redemption – and sucking at it.
---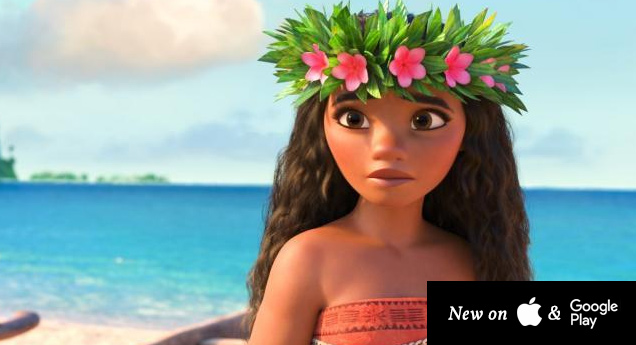 New to Everything Else
The animated film that the whole of New Zealand saw is now on Blu-ray, DVD and anything else that plays movies. "The music triumphs when it simultaneously embraces traditions and embarks from the norm – a quality that empowers the whole film." -Liam Maguren, Flicks
If that Last Jedi teaser has got you geeked to watch this standalone story again, now you can get it with a whole batch of extra features. "It's riddled with callbacks and overt references from its predecessors – lines of dialogue, recreated shots, and, most annoyingly, too many characters cameo-ing…" -Steve Newall, Flicks
Comedic Kiwi fishing tale about two mates in the Kaipara Harbour who discover the body of an elderly fisherman – and the monster snapper he caught. "Has enough humour and community charm to make for a pleasant 85-minute watch." -Liam Maguren, Flicks
Hailee Steinfeld (True Grit) leads this coming-of-age comedy-drama about an endearing but self-absorbed teen whose life goes into a tailspin after her older brother starts dating her best friend. "A very strong debut by writer-director Kelly Fremon Craig…" -Empire
This award-winning true-story tale depicts the audio tape diaries of John Hull, a man who kept track of his experience of suddenly going blind in the '80s. "Affecting and profoundly intelligent." -Guardian
Michael Keaton (Birdman) leads this true story drama as Ray Kroc, the man who smuggled his way into making McDonald's a world-dominating franchise. "While The Founder is a well-produced look at corporate history, it's not The McSocial Network." -Liam Maguren, Flicks
Best Picture Oscar winner that jumps from childhood, to teenagehood, to adulthood depicting the life of a young African American man struggling to free himself from a place that wants to predefine him. "Turned this white-skinned, hetero, middle-class Irish Māori into a punctured bagpipe of wheezing emotion." -Liam Maguren, Flicks
Academy Award winner Natalie Portman landed another Oscar nomination for her portrayal of Jacqueline Bouvier Kennedy in this dramatic biopic centred on the assassination of JFK. "A fascinating, high energy, character study and well worth your time if you don't mind the emotional cost." -Leonie Hayden, Flicks
British period biopic starring David Oyelowo (Selma) as Botswanan prince Seretse Khama and Oscar nominee Rosamund Pike (Gone Girl) as Ruth, together a mixed race couple whose marriage causes an international stir. "For those in need of a gentle thought-provoking romantic distraction from the festive rush, you'd do far worse…" -Kate Rodger, Newshub