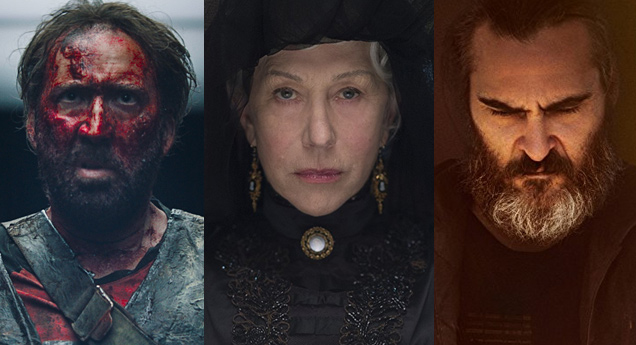 Like everyone else we're amped for the best in blockbuster fare this year, like Black Panther and the next Mission: Impossible. There's plenty more coming our way, though, so we asked our team of writers what else they were looking forward to, and hereby present Our (other) Most Anticipated Films of 2018.
---
20. Mandy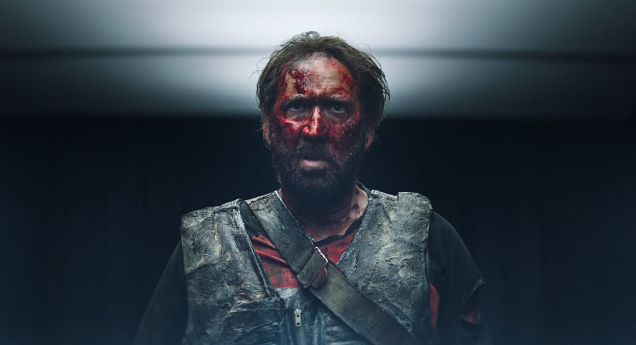 About to play in the Midnight category at the Sundance Film Festival, Mandy pairs Nicolas Cage with the wonderfully-named Panos Cosmatos, who previously directed the trippy cult pic Beyond the Black Rainbow.
Set in 1983 (the same year as Cosmatos' last film), Cage's character sets off on a violent revenge spree when his lover is murdered by what Sundance describes as "a vile band of ravaging idolaters and supernatural creatures". As the poster suggests, he fights one of them with a chainsaw.
This doesn't have a NZ release date yet
---
19. The Breaker Upperers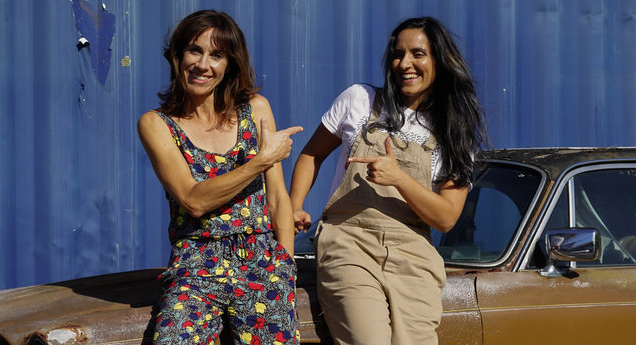 Jackie van Beek and Madeleine Sami write, direct, and star in The Breaker Upperers, a comedy about two romance cynics who run a business breaking up unhappy couples.
Joining the pair onscreen are fellow Kiwi comic faves Rima Te Wiata, Cohen Holloway and Nic Sampson, and as van Beek notes: "Most of our key cast and crew are women which feels exciting. And many of our heads of department are job sharing in order to fulfill their filmmaking ambitions whilst also raising families. If this film helps to establish this model as a popular way of working I'll be extremely happy."
Producers on the film are the folks behind Hunt for the Wilderpeople, Tickled, Boy, Eagle vs Shark, and Free in Deed, with Taika Waititi on board as executive producer.
The Breaker Upperers is in cinemas May 3
---
18. Winchester: The House that Ghosts Built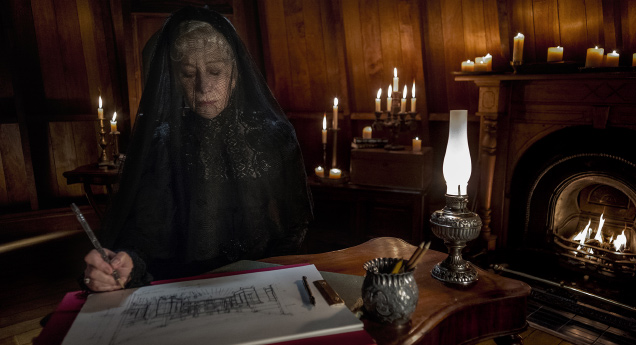 Based on a fascinating story of madness and architecture, the horror Winchester: The House that Ghosts Built sees a perfectly-cast Helen Mirren play real-life "rifle widow" Sarah Winchester. She believed that the spirits of those killed by Winchester rifles – the source of the family's fortune – sought revenge on her, and built a sprawling mansion, designed to trap them.
That story is explored to the nth degree by directing duo the Spierig Brothers (Jigsaw), who introduce a sceptical psychiatrist (Jason Clarke, Dawn of the Planet of the Apes) to Sarah Winchester, and the growing spooky sense that she may be right.
Winchester: The House that Ghosts Built is in cinemas Feb 22
---
17. On Chesil Beach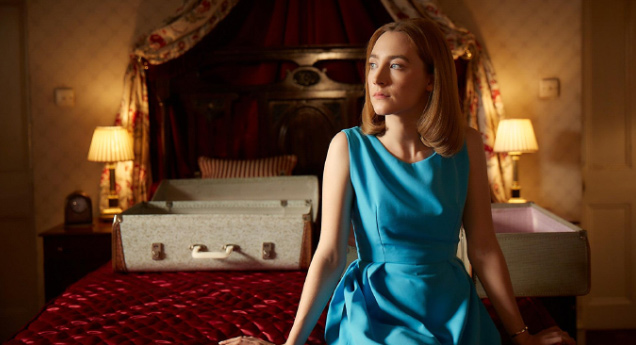 Actor of the moment Saoirse Ronan (also lead in Lady Bird) stars alongside Billy Howle in this intense-sounding drama, adapted by Ian McEwen from his Booker Prize-nominated novella of the same name.
On Chesil Beach sees the pair play newlyweds, whose relationship takes a drastic turn at the consummation of their marriage – but after Atonement, who would ever expect a McEwen romance to go smoothly?
On Chesil Beach is in cinemas July 26
---
16. Mortal Engines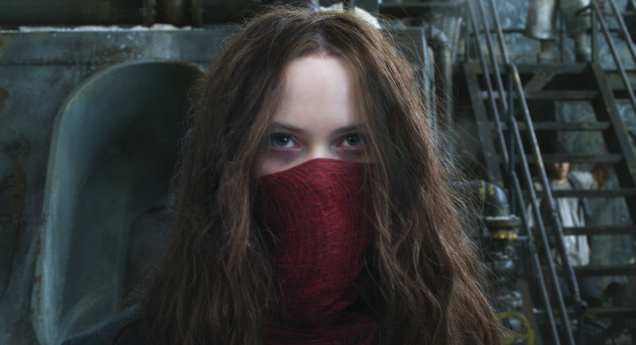 Set in a world many thousands of years in the future. Earth's cities now roam the globe on huge wheels in this adaptation of Philip Reeve's sci-fi novel series.
Co-written and co-produced by Peter Jackson and Fran Walsh, and directed by long-time Jackson colleague Christian Rivers, the concept may sound crazy, but one look at the trailer below will cement this as a must-see visual treat.
Mortal Engines is in cinemas Dec 13
---
15. Untitled Chris Morris Film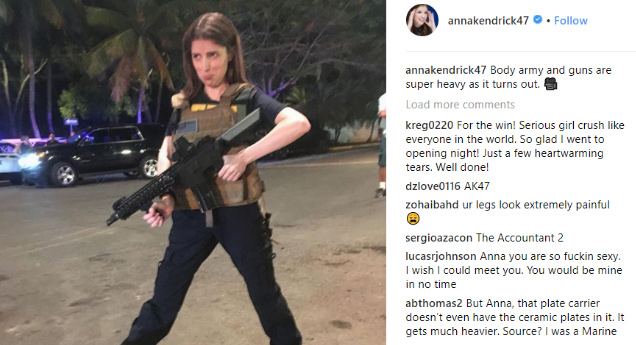 Shot in secret in the Caribbean, there's very little known about the next film from British comedy legend Chris Morris, expected later this year. His previous, and debut, feature Four Lions evolved in similar fashion, and the results there – alongside Morris' other pedigree with TV's Brass Eye, Jam, and Nathan Barley – are more than enough to get excited.
So what do we know? There's the above Instagram pic from Anna Kendrick, who stars, suggesting there might be guns n' stuff. Other cast members Kayvan Novak (Four Lions), Denis O'Hare (True Blood) and Danielle Brooks (Orange Is The New Black) and Pej Vahdat (Bones).
The Hollywood Reporter has Four Lions co-writer Simon Blackwell as saying: "I'm aware of what [Morris is] cooking, but I can't show you the menu I'm afraid. He has an elite troop of killers who will come and get you. He's doing something marvelous, as you would expect."
This doesn't have a NZ release date yet
---
14. Suspiria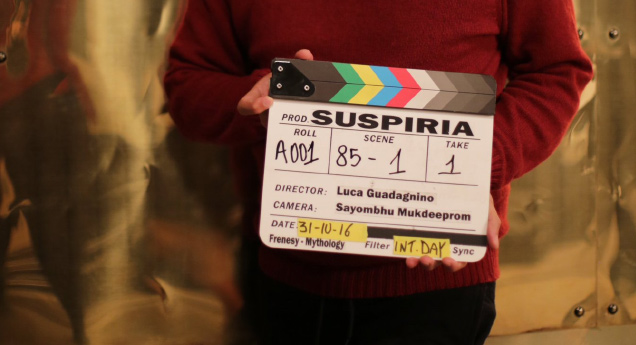 Luca Guadagnino (Call Me By Your Name) puts his own spin on Dario Argento's classic 1977 horror. Stars Chloë Grace Moretz and Guadagnino's A Bigger Splash leads Tilda Swinton and Dakota Johnson – the latter reportedly spent two years in ballet training for the film.
Some may consider remaking Argento's masterpiece to be heresy, but we can't wait to see a perfectly-cast Swinton (in her fourth feature-length collaboration with Guadagnino) do her thing among his undoubtedly sumptuous visuals.
This doesn't have a NZ release date yet
---
13. Loving Vincent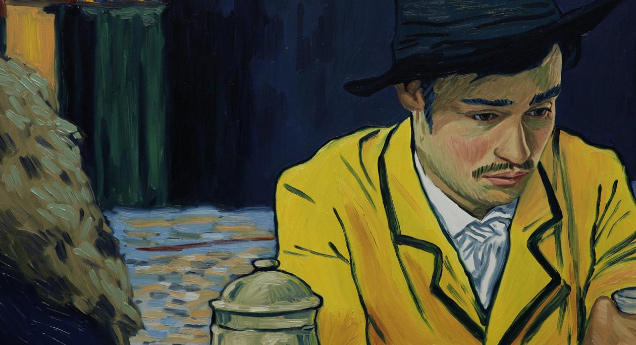 Around 100 artists contribute to this film, a unique hand-painted drama depicting the life and mysterious death of Vincent Van Gogh. Loving Vincent uses a new oil painting for each shot, with movement added from one frame to the next by a painter's brush, and in the process, more than 56,000 paintings were composed.
Liam Maguren has already seen the film and given it a five-star review, calling the film "a visual astonishment".
Loving Vincent is in cinemas Feb 8
---
12. Sicario 2: Soldado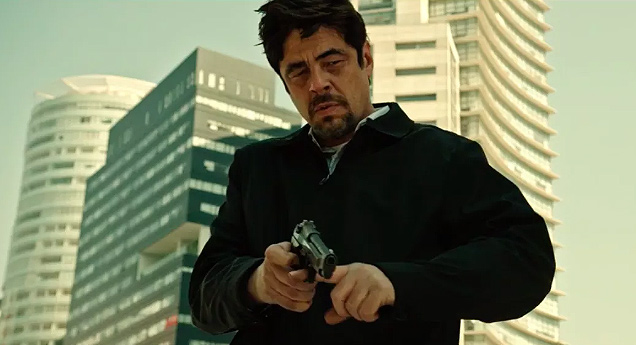 If you suffer from nerves or are saddened by the bleaker side of humanity, then be careful – writer Taylor Sheridan says this narco-thriller sequel "makes the first one look like a comedy."
Benicio Del Toro and Josh Brolin return for Sicario 2: Soldado, with the director of similarly-inclined mafia pic Suburra behind the camera. The follow-up sees the war on drugs escalated to a new level of military action, while Del Toro's mysterious character settles old scores (and fires a gun brutally, as the trailer below illustrates).
Sicario 2: Soldado is in cinemas June 28
---
11. God Particle/Cloverfield Movie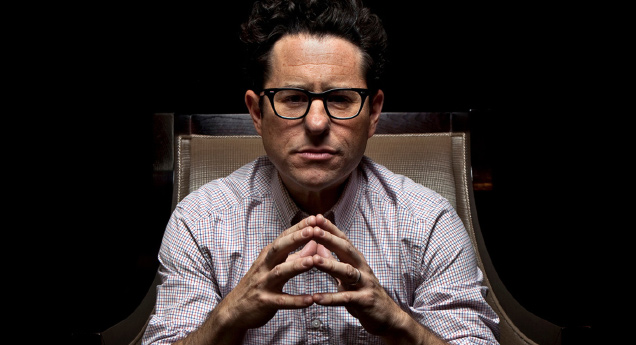 Not only is this third Cloverfield movie shrouded in mystery like its predecessors, its release has also been delayed, and we don't even know the title for sure.
So far, so J.J. Abrams?
What we think we know is this: a team of astronauts (including Elizabeth Debicki, Gugu Mbatha-Raw, Daniel Brühl and Chris O'Dowd) aboard a space station fight for survival while their reality is altered.
That, plus the unanticipated thrills 10 Cloverfield Lane sprung upon us, are plenty to get us interested.
God Particle/Cloverfield Movie is in cinemas April 20
---
10. Happy End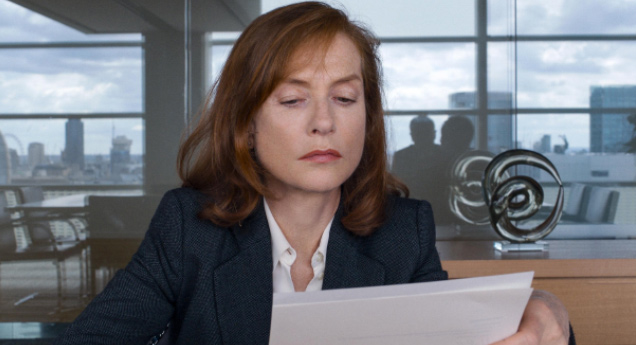 Michael "Happy" Haneke (The White Ribbon, Amour) serves up a slice of bourgeois family drama here, underpinned by a bleak sense of humour that promises much uncomfortable squirming from audience members.
Reuniting with Amour stars Isabelle Huppert and Jean-Louis Trintignant, Haneke has made what the Guardian calls a "satanic soap opera of pure sociopathy", sounding a lot like classic NZ series Gloss, if not for Happy End also having Europe's migrant crisis and accompanying racial prejudice as a backdrop.
Happy End is in cinemas Feb 8
---
9. Lady Bird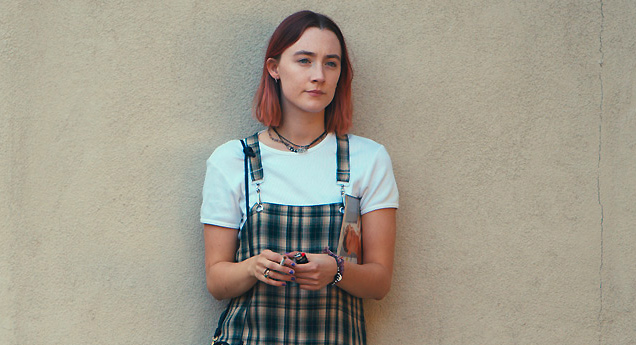 Winner of the Golden Globe for Best Picture (Comedy or Musical) and also earning Saoirse Ronan Best Actress for a Musical or Comedy – yet strangely not even getting filmmaker Greta Gerwig a nomination in the directors category – Lady Bird heads into Oscar season as a critical and audience favourite.
The coming-of-age story of a high school student (Ronan) and the turbulent relationship between her and her mother (Laurie Metcalf), said to navigate territory between hilarity and heartbreak, this is a must-see directorial debut by Gerwig. The rapturous response suggests she has succeeded in her aim, as explained to Rolling Stone, to offer a female counterpart to tales like The 400 Blows and Boyhood.
Lady Bird is in cinemas Feb 15
---
8. Apostle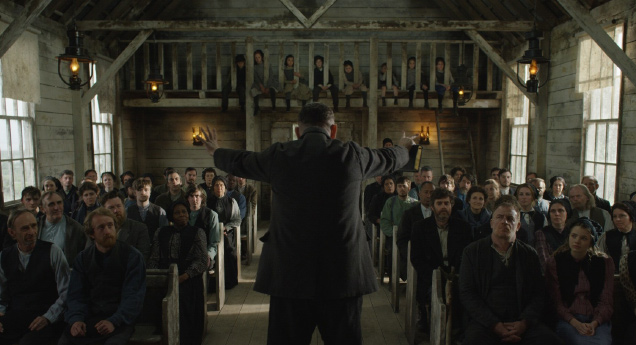 We don't know much about Apostle, the forthcoming effort from The Raid director Gareth Evans yet, a period film starring Dan Stevens (The Guest) and Michael Sheen (TV's Masters of Sex).
The official synopsis is intriguing, though: "The year is 1905. Thomas Richardson travels to a remote island to rescue his sister after she's kidnapped by a mysterious religious cult demanding a ransom for her safe return. It soon becomes clear that the cult will regret the day it baited this man, as he digs deeper and deeper into the secrets and lies upon which the commune is built."
This doesn't have a NZ release date yet
---
7. The Death of Stalin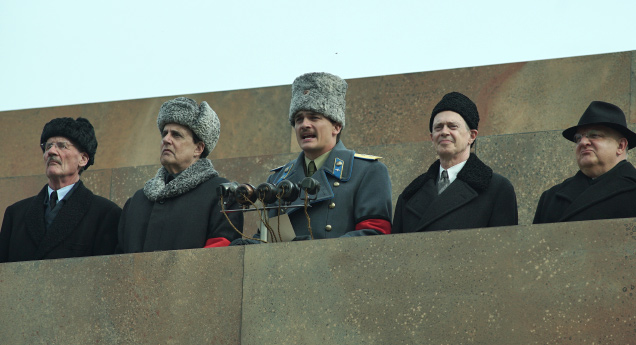 Brilliant political satirist Amando Iannucci (In the Loop, TV's Veep) gets stuck into the absurdity of Soviet dictator Joseph Stalin's demise with The Death of Stalin, an ensemble comedy that chronicles the jostling for favoritism, and power, of his underlings.
If you think the Trump administration is made up of self-serving, moronic buffoons then the first thing is to give yourself a pat on the back for being absolutely correct. The next step would be to direct that cynicism – that can also apply to any ego-driven bureaucratic cretins – towards this star-heavy, foul-mouthed, comedy when it hits the big screen.
The Death of Stalin is in cinemas March 15
---
6. The Predator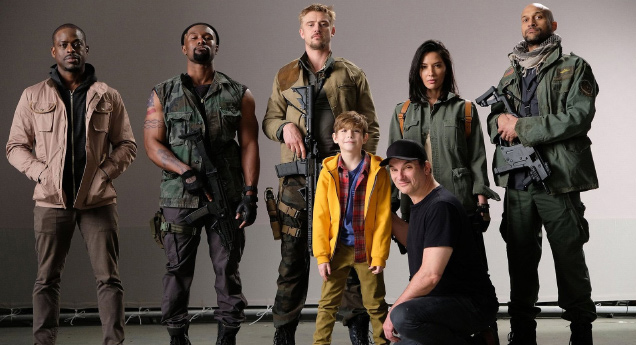 Writer-director Shane Black returns to the Predator universe, in which he was so memorable as an actor in 1987's original, to reboot the series with The Predator.
Not much is known about the film – Black has been quoted as saying he wants to make the series more mysterious, and other reports suggest it is set in the suburbs. Other than that, we just have the cast to go on, including Boyd Holbrook, Olivia Munn, Moonlight's Trevante Rhodes, Sterling K. Brown, Keegan-Michael Key, Jacob Tremblay and Jake Busey (playing the son of his dad's character in Predator 2?).
The Predator is in cinemas August 2
---
5. Annihilation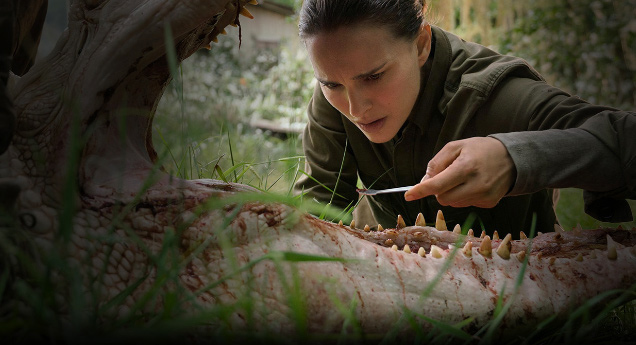 Well, this is capital-A annoying. This adaption of trippy science fiction novel Annihilation, starring Natalie Portman, Jennifer Jason Leigh, Tessa Thompson and Oscar Isaac – and directed by Alex Garland (Ex Machina) – will no longer be playing in cinemas around most of the world. That's a colossal bummer, given the pedigree of cast, director and source material, and the fact it looks visually mind-blowing.
Why? The Hollywood Reporter details a falling-out between producers, one of whom (David Ellison) unsuccessfully demanded changes because the finished product was "too intellectual" and "too complicated", and now the pic has moved to Netflix.
As Garland told Indiewire: "I never bullshit fucking anybody about what my intention is. I say, 'Here is the script, the script is not a pretend script, it's the actual script. Here are some visuals, too.' The way I see it from that point is that if they agree to make the film, then it becomes like a contract. Importantly, that contract is not open to being broken later. There's a creative agreement. If people do have a problem, and that's fine if they do, but the time to express that is early, not late."
Find the biggest TV you can, we reckon.
Annihilation is reportedly streaming on Netflix in early March
---
4. You Were Never Really Here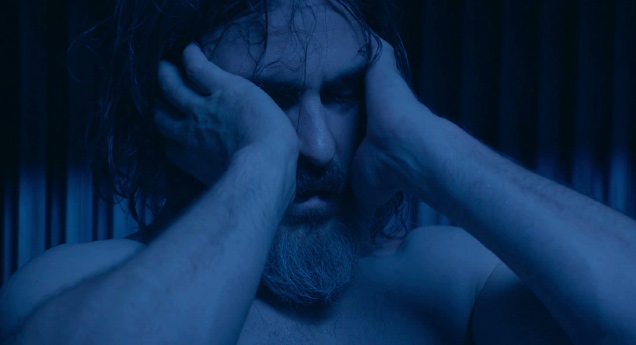 We Need to Talk About Kevin director Lynne Ramsay looks to be going equally grim with this thriller starring Joaquin Phoenix in a Cannes Best Actor-winning performance.
You Were Never Really Here follows Phoenix's hammer-toting enforcer as he sets out on a violent mission to rescue a missing teenage girl, and earned a seven minute standing ovation when it played at Cannes. To be honest, we don't know if we're going to be capable of much at all after seeing it, but can't wait to be overwhelmed.
This doesn't have a NZ release date yet
---
3. Incredibles 2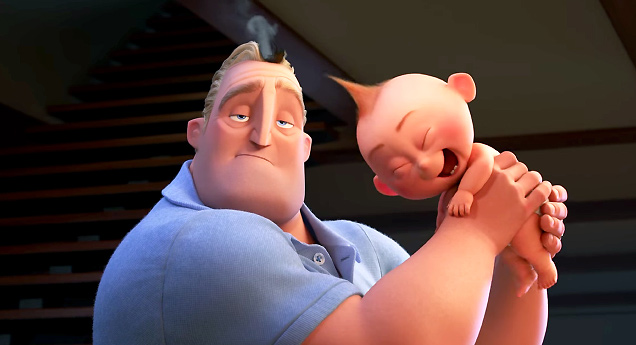 Oscar-winning writer-director Brad Bird returns for this sequel to Disney/Pixar's 2004 box office-crushing animated action-adventure.
Taking place immediately after the events of the first film, Incredibles 2 sees the super-powered Parr family struggle to maintain normal lives, what with the balance needed between crime-fighting and child-rearing. The 2004 voice cast return – including John Ratzenberger, whose villain was teased at the first film's conclusion – and are joined by Bob Odenkirk and Catherine Keener.
Incredibles 2 is in cinemas June 28
---
2. Isle of Dogs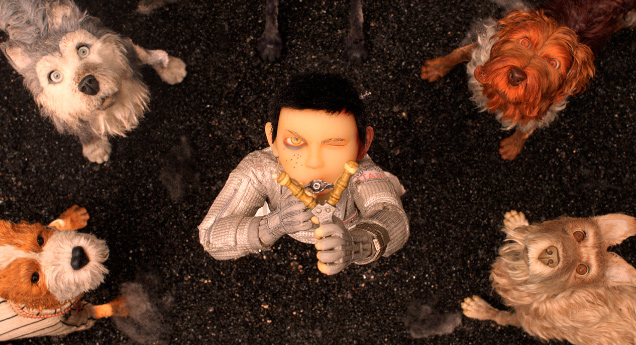 Director Wes Anderson makes a welcome return to the world of stop-motion animation – and animals – after the wondrous Fantastic Mr. Fox.
A Japanese boy sets out to find his dog in this adventure that features the voices of Bryan Cranston, Tilda Swinton, Bill Murray, Scarlett Johansson, Jeff Goldblum, Edward Norton, Yoko Ono and a ton of others. Isle of Dogs is set in a dystopian future Japan, with the film getting its title because of dogs being quarantined due to a "canine flu". Young Atari Kobayashi goes in search of his dog Spots (Liev Schreiber), aided by a gang of five dogs who are tired of their life on the island.
Isle of Dogs is in cinemas April 19
---
1. Phantom Thread
This is it, our most-anticipated film of the year. The master director (and also director of The Master) Paul Thomas Anderson reteams with the sublime Daniel Day-Lewis – yes, yes, in his reportedly final acting gig – for this tale set in the fashion world of 1950s London.
Day-Lewis plays a renowned dressmaker (and made a dress while preparing for his role, in a classic DD-L move), who's at the centre of British fashion, Phantom Thread following the confirmed bachelor as he meets his muse Alma (Vicky Krieps).
Bring it.
Phantom Thread is in cinemas Feb 1