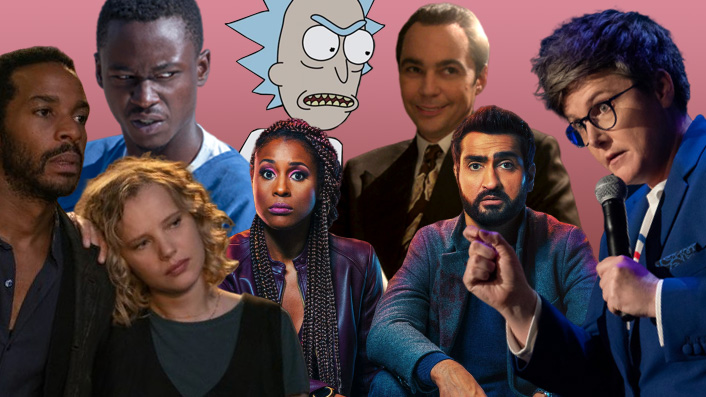 New Rick and Morty and everything else on Netflix in May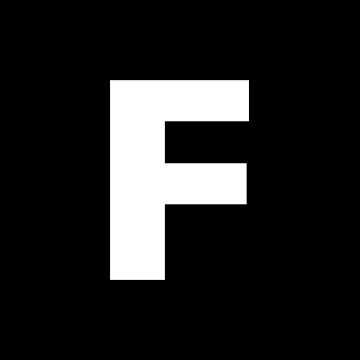 ---
If you've explored every corner of Netflix in the past few weeks, a fresh wave of content can't come soon enough. Check out our highlights of what is streaming in May, plus the complete list of new additions.
See also
* All new movies & series on Netflix
* All new streaming movies & series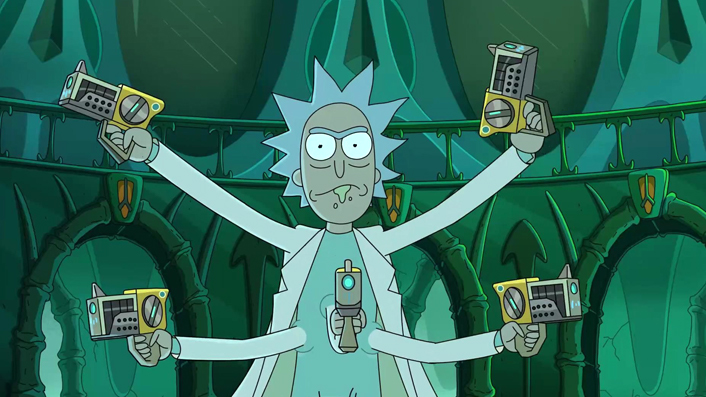 Season 4 of Rick and Morty resumes in May, with episodes being added weekly from May 6. Based on the trailer, this batch of episodes (known as The Other Five) promises an army of Ricks, gundam suits, grotesque aliens, bickering, spaceships, action, and Jerry being an idiot. Basically everything you'd expect (and love).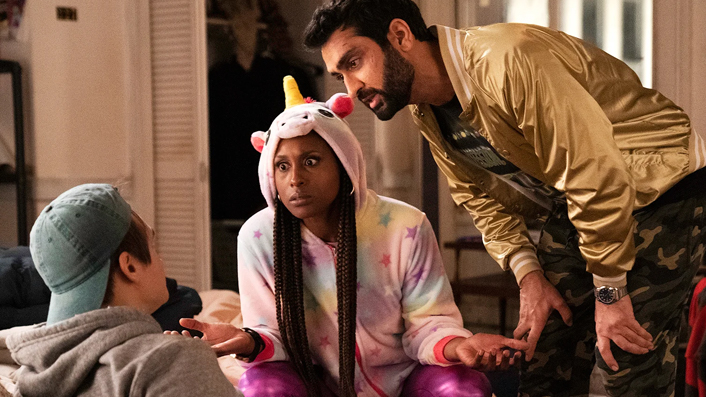 After having its theatrical release canceled due to the COVID-19 pandemic, The Lovebirds makes its way to Netflix so we don't have to wait for this murder mystery meets kinda rom-com. Reteaming with The Big Sick director Michael Showalter, Kumail Nanjiani is joined by Issa Rae, playing a couple on the brink of breaking up. When they get mixed up in a crime, the pair have to put their personal shit on the backburner for long enough to clear their names.
Ryan Murphy's new show is an alternate history drama set in the Golden Age of Hollywood. In the post-WW2 era, a group with big screen ambitions try to make their dreams come true, running headlong into Tinseltown's power structures and biases across race, gender and sexuality. The cast includes Darren Criss (award-winner for his turn in Murphy's The Assassination of Gianni Versace: American Crime Story) Samara Weaving (Ready Or Not) and Laura Harrier (BlacKkKlansman).
Director Damien Chazelle (La La Land, Whiplash) seemingly just can't stay away from jazz… He directs the first episodes in this new drama set in modern-day Paris jazz club. André Holland (Moonlight) stars as a jazz muso trying to keep his club afloat, his relationship working (Joanna Kulig, phenomenal in musician-oriented drama Cold War, plays his girlfriend) and also juggling the arrival of his teenage daughter (Amandla Stenberg, The Hunger Games).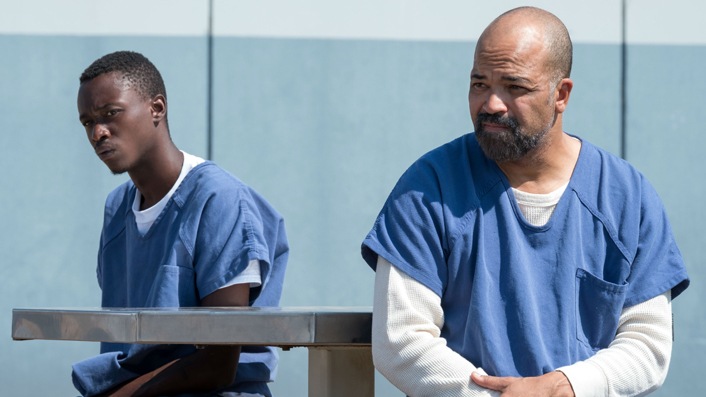 Ashton Sanders (another Moonlight alumni) and Jeffrey Wright (Westworld) star in this in this sons-and-fathers crime drama about the cycle of gangster life—and one man's attempt to break the chain. From the co-writer of Black Panther and The People v. O. J. Simpson: American Crime Story.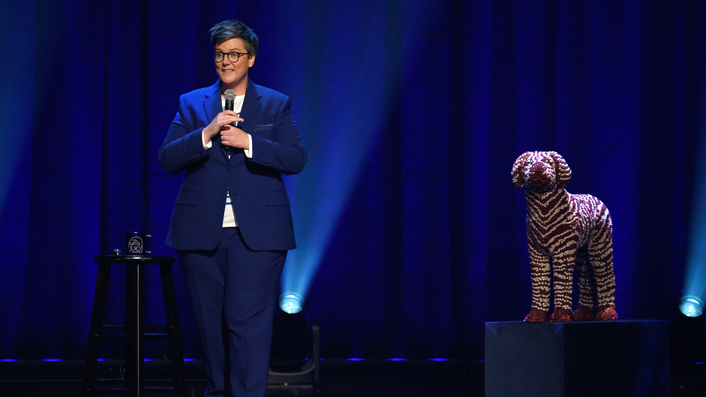 Following on from devastating 2018 juggernaut Nanette, Hannah Gadsby returns to Netflix with comedy special Douglas. Named after her beloved dog, it's a taping of the show that Gadsby began touring in 2019.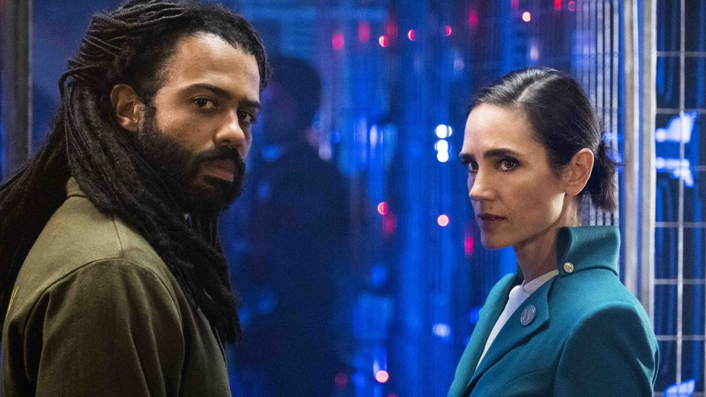 After spending time in development hell, we get to see the series adapted from the same source material as Bong Joon-Ho's Snowpiercer sometime in May (date TBC). Oscar winner Jennifer Connelly and Daveed Diggs lead this apocalyptic sci-fi show, following a perpetually-moving train holding the last human beings on an ice-ravaged Earth.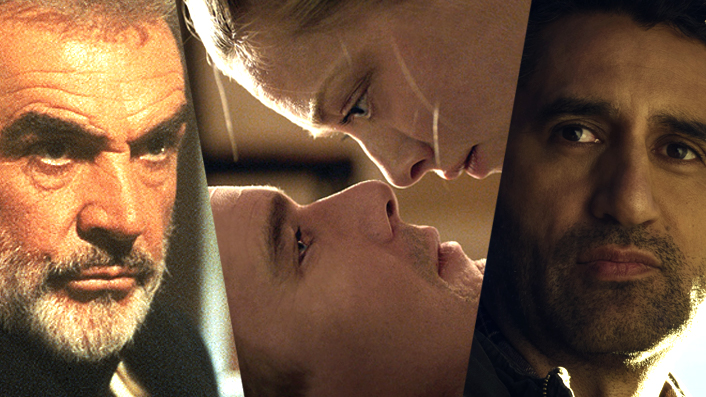 Some great catalogue films hit Netflix this month (not quite as many as in April). Revisit Sean Connery (and Sam Neill) in The Hunt for Red October, marvel at Ethan Hawke in First Reformed, or set your brain aside for The Meg (stretching the description of "classic", but hey, we get to include a pic of Cliff Curtis, so what you gonna do).
Everything on Netflix this May
Available May 1
Casi feliz [Netflix Series]
Into the Night [Netflix Series]
Hollywood [Netflix Series]
The Half of It [Netflix Film]
All Day and a Night [Netflix Film]
Mrs. Serial Killer [Netflix Film]
Go! Go! Cory Carson [Kids & Family]
Clash of the Titans
The Color Purple
Cracked Up: The Darrell Hammond Story
The Edge of Seventeen
Eight Crazy Nights
The Hunt for Red October
Osmosis Jones
The Rainmaker
Available May 5
Jerry Seinfeld: 23 Hours to Kill [Netflix Comedy]
Available May 6
Rick and Morty: Season 4 [Series]
Workin' Moms: Season 4 [Netflix Series]
Available May 7
Scissor Seven: Season 2 [Netflix Anime]
Available May 8
Dead to Me: Season 2 [Netflix Series]
The Eddy [Netflix Series]
Valeria [Netflix Series]
Restaurants on the Edge: Season 2 [Netflix Series]
Rust Valley Restorers: Season 2 [Netflix Series]
18 regali [Netflix Film]
Whitestar [Kids & Family]
Chico Bon Bon: Monkey with a Tool Belt [Kids & Family]
The Hollow: Season 2 [Kids & Family]
Available May 11
Bordertown: Season 3 [Netflix Series]
Have a Good Trip: Adventures in Psychedelics [Netflix Documentary]
Trial by Media [Netflix Documentary]
Breaking In
Available May 12
Unbreakable Kimmy Schmidt: Kimmy VS. the Reverend [Netflix Interactive Special]
True: Terrific Tales [Kids & Family]
Available May 13
The Wrong Missy [Netflix Film]
Available May 15
Chichipatos [Netflix Series]
White Lines [Netflix Series]
Magic for Humans: Season 3 [Netflix Series]
Dérapages [Netflix Series]
Te quiero, imbécil [Netflix Film]
She-Ra and the Princesses of Power [Kids & Family]
The Butterfly Effect
Human Nature
Kangaroo Jack
National Lampoon's Vacation
Available May 16
La reina de Indias y el conquistador [Netflix Series]
Night School
Available May 18
The Big Flower Fight [Netflix Series]
First Reformed
Available May 19
Sweet Magnolias [Netflix Series]
Patton Oswalt: I Love Everything [Netflix Comedy]
Available May 20
Ben Platt Live From Radio City Music Hall [Netflix Documentary]
Available May 22
History 101 [Netflix Series]
Selling Sunset: Season 2 [Netflix Series]
Trailer Park Boys: The Animated Series: Season 2 [Netflix Series]
Control Z [Netflix Series]
The Lovebirds [Netflix Film]
The Little Rascals
Available May 23
Dynasty: Season 3 [Netflix Series]
First Man
Available May 26
Hannah Gadsby: Douglas [Netflix Comedy]
Available May 27
I'm No Longer Here [Netflix Film]
Available May 28
Dorohedoro [Netflix Anime]
The Meg
Available May 29
Space Force [Netflix Series]
Somebody Feed Phil: Season 3 [Netflix Documentary]
Available May 30
Free Fire
Halloween
Coming Soon
Blood & Water [Netflix Series]
Mystic Pop-up Bar [Netflix Series]
Snowpiercer [Series]
Kenny Sebastian: The Most Interesting Person in the Room [Netflix Comedy]