October is a great month to catch up with the awesome films from a year ago, including James Franco's love letter to Tommy Wiseau and the gosh darn excellent Paddington 2. Both those films are on NEON while Netflix has a couple of very superb and terrifying new films to check out. The director of Three Wise Cousins releases his follow-up feature to home release as does an alien invasion sci-fi starring Temuera Morrison.
---
New to NEON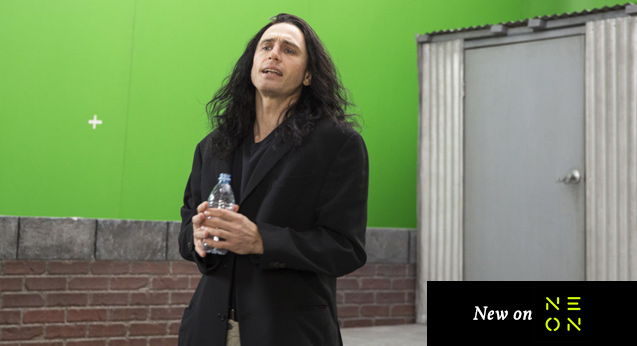 James Franco directs and gives a Golden Globe-winning performance in this behind-the-scenes look at Tommy Wiseau's cult phenomenon The Room. Based on the memoir of The Room co-star Greg Sestero, and starring Dave Franco, Ari Graynor and Seth Rogen alongside a bevy of star-studded cameos.
"Proves to be a hilarious and heartfelt tale of ambition, friendship, and the imponderable mind of creative force Tommy Wiseau" -Steve Newall, FLICKS
Animated comedy from BlueSky Studios (Rio, Ice Age) about a bull (voiced by John Cena) who would rather smell flowers than fight in bullfights
"A joyous retelling of a classic tale." -Adam Fresco, FLICKS
Christopher Plummer, Mark Wahlberg and Michelle Williams star in this Ridley Scott ransom thriller based on the true story of the kidnapping of John Paul Getty III.
"Plummer's performance makes Getty a memorable, terrible tycoon, and bringing him in for the redo is a gamble that paid off. But the film is risk-averse and unremarkable." -Russell Baillie, LISTENER
Mila Kunis, Kristen Bell and Kathryn Hahn return along with writer-directors Jon Lucas and Scott Moore for the sequel to 2016's Bad Moms.
"While it does provide some laughs, it foolishly tries to be a tear-jerker as well as a knee-slapper." -Daniel Rutledge, FLICKS
Newcomer Anthony Gonzales and Gael García Bernal (The Motorcycle Diaries) star in this Oscar-winning Disney-Pixar animated adventure about Dia de los Muertos, co-directed by Lee Unkrich (Toy Story 3).
"A great family film and an even greater film about family" -Liam Maguren, FLICKS
Jackie Chan is out to avenge his daughter's murder in this action thriller co-starring Pierce Brosnan and directed by Kiwi Martin Campbell (Casino Royale).
"It's good to see Chan swapping his happy-go-lucky persona for two hours for some gravitas as a tragic rogue with a marked past." -HOLLYWOOD REPORTER
Streaming on NEON from October 16
Will Arnett reprises his role as Surly Squirrel in this animated adventure sequel co-starring Gabriel Iglesias, Katherine Heigl, Maya Rudolph and Jackie Chan.
"An amiable, but unmemorable animated adventure." -James Croot, STUFF.CO.NZ
Streaming on NEON from October 16
George Clooney directs this 1950s-set noir, co-written by himself and the Coen brothers. Stars Matt Damon, Julianne Moore and Oscar Isaac.
"Despite evoking the period through great design work, the film just doesn't live up to the sum of its parts." -FILMINK
Streaming on NEON from October 17
Julia Roberts and Owen Wilson star as the parents of a young boy (Jacob Tremblay, Room) struggling to overcome facial deformity in this drama from the writer of The Pursuit of Happyness.
"The overall theme of Wonder and its hashtagged message #choosekind, is anti-bullying – definitely an aspirational objective, and one that's exemplified liberally." -Sarah Voon, FLICKS
Streaming on NEON from October 18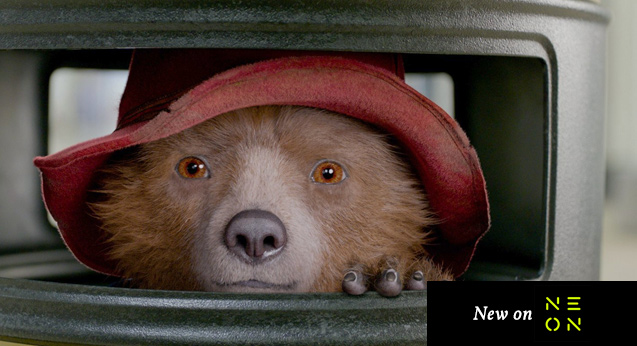 The sequel to 2014's hit Paddington. Original cast members Hugh Bonneville and Sally Hawkins return alongside newcomers Hugh Grant and Brendan Gleeson.
"A full-blown charm assault" -Sarah Voon, FLICKS
Hugh Jackman stars in this original Golden Globe-winning musical inspired by the life of American showman P.T. Barnum, founder of the Ringling Bros. and Barnum Bailey Circus.
"Shere is fun to be had here. As long as you do your best not to think about it too hard." -Dominic Corry, FLICKS
Streaming on NEON from October 18
Sign up for Flicks updates
Aubrey Plaza (Safety Not Guaranteed) leads this dark comedy as a mentally disturbed woman who chases a social media star (Elizabeth Olsen, Captain America: Civil War).
"Ingrid Goes West doesn't offer any easy answers, and it's much better for it." -Tony Stamp, FLICKS
Streaming on NEON from October 22
Reese Witherspoon is a single mum in Los Angeles whose life takes an unexpected turn when she allows three young guys to move in with her.
"It's a perfectly adequate distraction which, like a brightly coloured, no-frills plastic wristwatch, at least passes the time" -Adam Fresco, FLICKS
Streaming on NEON from October 24
The Fast and Furious film that introduced Dwayne Johnson and impossible physics.
"Surprisingly it turns out to be more entertaining than its recent predecessors." -Steve Newall, FLICKS
Streaming on NEON from October 28
---
New to Netflix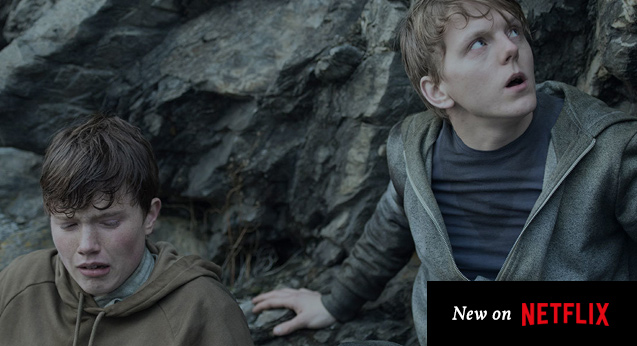 Director Paul Greengrass (United 93) examines the aftermath of the 2011 Norway attacks in which 77 people were killed by a far-right extremist. In competition at the Venice Film Festival 2018.
"While it's a film too steeped in actual tragedy to describe as 'entertainment', it's engrossing, thought-provoking, and well worth your time." -Tony Stamp, FLICKS
Kathryn Hahn and Paul Giamatti play a middle-aged couple undergoing multiple fertility therapies which is putting a strain on their marriage. They decline their doctor's suggestion of getting a third party involved, until they meet recent college drop out Sadie.
"An accessible and complex portrait of two people whose ardent shared desire for a child leads them in some unconventional directions, and it's a joy to watch whether or not you've shared their experience." -VOX
King of American animated comedy Seth MacFarlane made his cinematic debut with this R-rated comedy about one man and his foul-mouthed teddy bear. Stars Mark Wahlberg and Mila Kunis.
"Although certainly more than just bearable, Ted, while stuffed with gags, does occasionally feel a little padded." -James Croot, FLICKS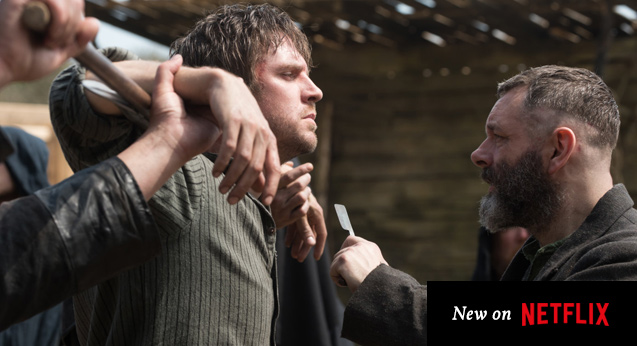 Period thriller from filmmaker Gareth Evans (The Raid), following a man trying to save his sister from a religious cult. Stars Dan Stevens (Beauty and the Beast) and Michael Sheen (Frost/Nixon).
"Evans avoids jump-scares in favour of sequences that are pure, full-bore dread, peppered throughout an increasingly unsettling slow-burn." -Daniel Rutledge, FLICKS
Animated family feature that is not related to the Gnomeo and Juliet series.
A koala named Buster attempts to drum up business for his failing theatre by launching a singing competition in this animated family feature from the studio behind Despicable Me.
"I feel pretty safe saying you'd be a stone cold monster not to enjoy the soundtrack, even more so when it's coming from a pig dressed like Goldmember." -Alex Casey, FLICKS
---
New to Everything Else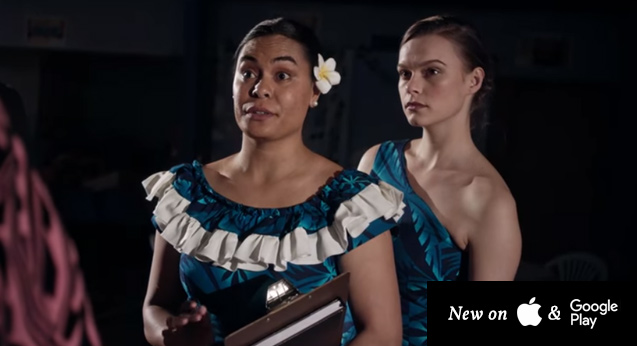 Buddy comedy from the writer-director of Three Wise Cousins following Hibiscus (Suivai Autagavaia), a young woman who tries to keep her head down in university work. However, with young men looking to impress her, she calls on her rugged friend Ruth (Anna-Maree Thomas) for guidance.
"Really, really funny." -Liam Maguren, FLICKS
Now available (coming to Blu-ray November 1)
Benicio Del Toro, Josh Brolin and writer Taylor Sheridan return for the follow-up to the 2015 cartel crime thriller, this time joined by Catherine Keener.
"Has an intelligence and ambition that's all-too-rare in blockbuster season, let alone in a sequel." -Matt Glasby, FLICKS
Han Solo leads Lucasfilm's second standalone Star Wars film, passing Harrison Ford's role down to Alden Ehrenreich (Hail, Caesar!).
"An above average action adventure, but it sure as hell ain't no Empire." -Daniel Rutledge, FLICKS
The death of an upper-class Israeli couple's soldier son sparks a series of absurd events in this drama that won the top award at Venice Film Festival.
"A rare cinematic statement that blends comedy and catastrophe in a most beautiful, soul-quivering manner." -Liam Maguren, FLICKS
Adam Sandler, Andy Samberg and Selena Gomez return for Sony's third instalment in the monster family series.
"My seven and 10-year-old animation experts left feeling somewhat underwhelmed." -James Croot, FLICKS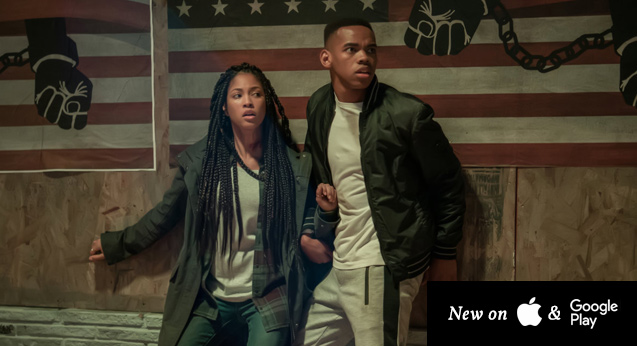 The prequel to 2013's Blumhouse sci-horror The Purge details the rise of the USA's 12 hours of annual lawlessness.
"With a sharper focus on race and plenty of real-life horrors to draw from, Gerard McMurray brings a fresh perspective to this splashily satirical prequel." -EMPIRE
Dwayne Johnson re-teams with his Central Intelligence director for this hostage action-thriller, set in Hong Kong's tallest building.
"It's watered down in that way most modern blockbusters are, but it's still crazy enough to be nicely entertaining." -Daniel Rutledge, FLICKS
Anna Faris is a mistreated employee who takes revenge on her boss (Eugenio Derbez, How to Be a Latin Lover) in this remake of the 1987 romantic comedy.
The idyllic relationship between Sylvia (Charlotte Gainsbourg) and Ismael (Mathieu Amalric) is shattered when Ismael's missing wife (Marion Cotillard), returns to reclaim the life she left behind.
"The cost of the film's shapeshifting is that it's hard to invest in it as anything other than a movie-making game – but for Desplechin's impish purposes, it's a price worth paying." -TELEGRAPH
When their son lands himself in jail, a bickering gay couple is forced to take in their grandson in this comedy-drama starring Steve Coogan and Paul Rudd.
"Hits the mark often enough to be an entertaining and sometimes even poignant watch." -Katie Parker, FLICKS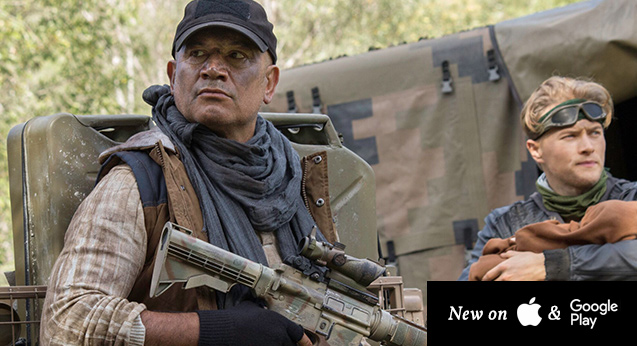 Outback alien invasion actioner with Dan Ewing and Temuera Morrison as part of a mob of locals that rise up against the intruders.
Wanna know more? We chatted to Mr Morrison earlier this year about the film and being NZ's Liam Neeson.
"Clearly hoping to capture an old-school feel, the movie is just too long and too cliched, bordering on ridiculous towards its end." -Karl Puschmann, FLICKS
Lily James and Cher join returning stars Meryl Streep, Amanda Seyfried and Pierce Brosnan in the sequel to 2008's musical smash hit.
"Fanciful? Maybe. Corny? Absolutely. Escapist? Definitely." -Adam Fresco, FLICKS
Cantankerous and bored octogenarian Edie (Sheila Hancock) ditches her life and family and decides to climb a mountain in Scotland in this feel-good UK drama.
"The story may not linger, but the imagery will." -Francesca Rudkin, FLICKS
Jon Hamm is a former U.S. diplomat and negotiator returning to Beirut to save a former colleague in this political thriller.
"A few cheesy moments and some unnecessarily simplistic dialogue intersperse an otherwise absorbing action-packed story." -Sarah Voon, FLICKS
Elle Fanning and Douglas Booth star in this period drama following young author Mary Shelley as she's inspired to write iconic novel Frankenstein.
"This telling of an original and brilliant true tale is disappointingly mundane." -Sarah Voon, FLICKS