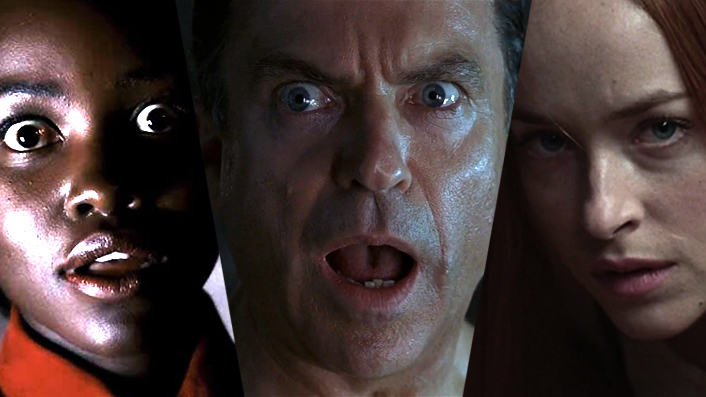 The 20 best horrors to stream and scream to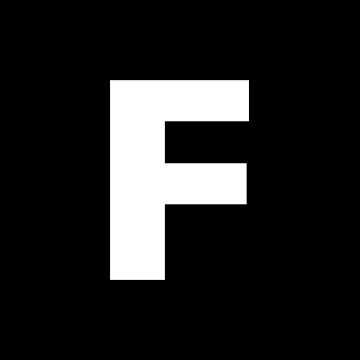 ---
We've looked everywhere to bring you the best horror movies now playing on streaming services.
Horror's often excelled at leaning in to allegory (emphasis on "gory"). Like other genre fare, horror lets filmmakers channel their social anxieties and critiques in a way we often embrace.
Having grouped these selections by category, there's something here for every horror mood you might find yourself in. Having said that, if you've maxed out on Covid-19 paranoia, the first batch might be a little bit much…
See also
* All new streaming movies & series
* The best horror movies of last decade
Too close to the bone?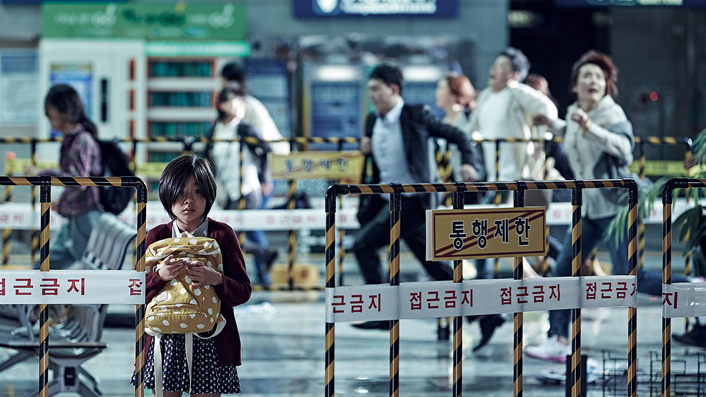 Where to watch
We're thankfully not at the point of speculating places of safety from an outbreak, but Train to Busan can definitely tap into some present virus fears, particularly of proximity to contagion.
This critically-acclaimed South Korean zombie horror-thriller follows a group of terrified passengers fighting their way through a countrywide outbreak while trapped on a suspicion-filled, blood-drenched bullet train ride to Busan—a southern city that has, apparently, managed to hold off the zombie hordes.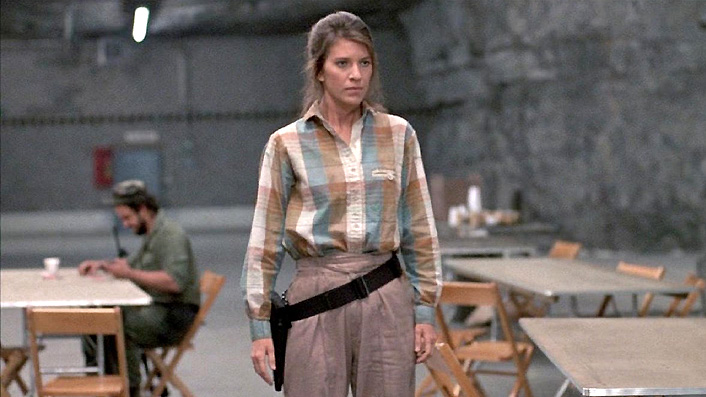 Where to watch
Holed up in a secure underground facility while the world goes to hell in a handbasket, the human characters in Day of the Dead might start to feel like some of your flatmates in a few weeks time—bickering, losing it, and taking risks that endanger everyone else (just in this fictitious version, please).
George A. Romero's third film in his Dead trilogy is a sombre bummer, scientists and military uneasily confined together in a bunker, some losing faith in their mission to understand the zombie apocalypse that's ravaged the world above.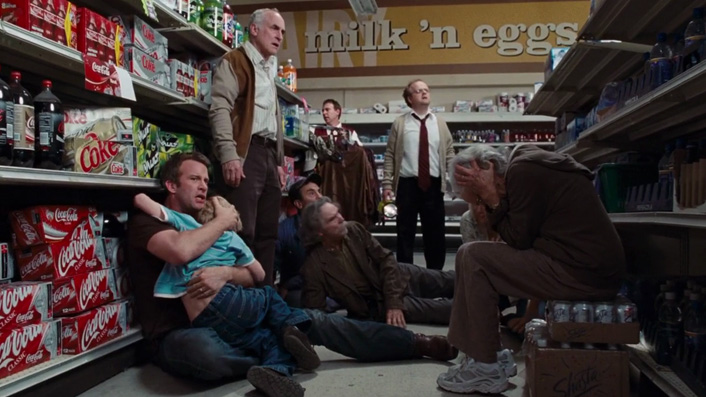 Where to watch
Supermarkets have featured prominently in recent news reports, and for a while there, the stores themselves seemed like the place you'd least like to be. That's reversed somewhat in The Mist, a grocery store being a temporary, precarious sanctuary from an assortment of strange deadly creatures outside. Paranoia of the unknown, panicked group dynamics, and questionable survival strategies—these resonate, even if the ickily grotesque monsters thankfully remain figments of the imagination.
Frank Darabont, director of everyone's favourite film The Shawshank Redemption, adapts another Stephen King work. This time it's an apocalyptic horror story starring Thomas Jane, set in a small town store that gets a bit Lord of the Flies after a strange, otherworldly mist descends.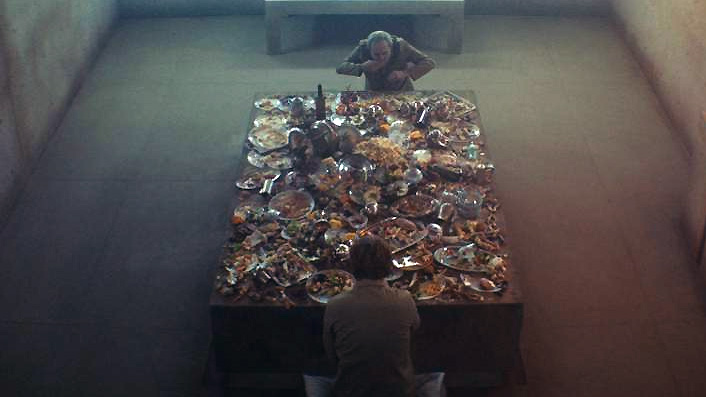 Where to watch
As Aaron Yap put it in his 4-star review last week, "In terms of timing, the arrival of The Platform on Netflix could not have been more perfect. In fact, it's somewhat scarily so. As the world hunkers down in the paralytic grips of a once-in-a-lifetime pandemic, Galder Gaztelu-Urrutia's vicious, pointedly allegorical thriller casts a stark light on all those socio-political triggers we're processing on a daily basis now more than ever: panic-driven consumption, individualism-versus-collectivism, the wealth divide."
This Spanish horror/sci-fi is set in a dystopian prison tower, which features cells stacked one on top of each other, as the lead discovers upon waking in incarceration. In the centre of each, a rectangular hole where a platform descends. Starting at the top covered with an extravagant 5-star meal, inmates gorge themselves before it descends to the level below, leading most inmates fed only scraps from the cell above, and some nothing at all.
Something a bit more lighthearted?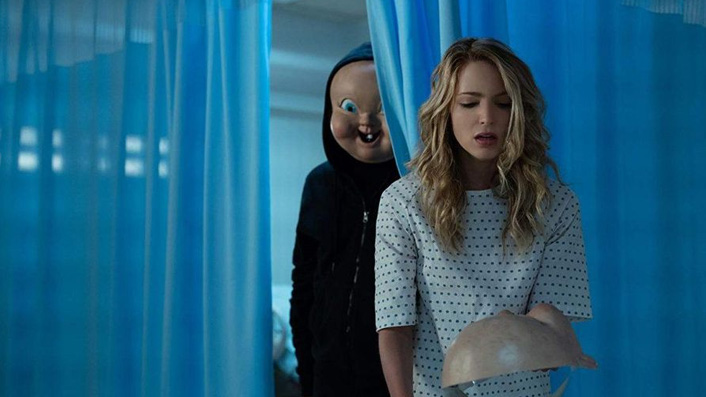 Where to watch
Happy Death Day went underrated upon release. As Tony Stamp noted when reviewing this sequel "In the cesspool of tepid PG13 horror it was refreshingly self-aware, and more importantly, genuinely funny". Watch it (it's streaming now), to set you up for this even funner pic.
Leaning into the Back to the Future Part II-type potential of its time loop premise (a young woman at college relives the day of her murder over and over until she can solve and stop her own death), and boasting what should have been a star-making turn by Jessica Rothe, Happy Death Day 2 U is an ambitiously fun effort that relishes narrative twists and slapstick-y death scenes all in service of being supremely enjoyable.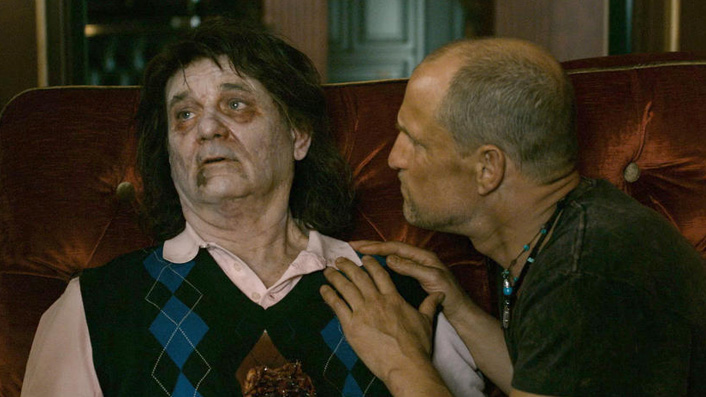 Where to watch
Distilling decades of zombie film awareness into a helpful survival guide (read Daniel Rutledge's top 10 picks from Zombieland's iconic "rules"), and also packing in plenty of gags and some awesome cast chemistry, Ruben Fleischer's feature debut made a post-zombie future almost seem bearable (ok, if you were one of the lead actors as opposed to the presumably millions killed).
Hinting at The Quiet Earth post-apocalyptic wish-fulfillment at times, Zombieland's a modern horror-comedy classic about the importance of finding one's family—and following many, many rules about surviving the undead.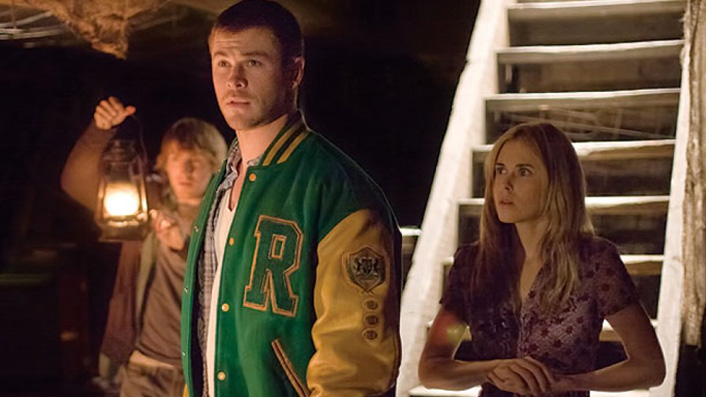 Where to watch
Genre conventions are turned on their head in this side-splitting meta-horror written by Joss Whedon (The Avengers). Five college friend cliches (the jock, the hottie, the pot-smoking conspiracy theorist etc) stay in a remote cabin in the woods when ghostly and murderous events begin to unfold, orchestrated in unexpected fashion. The cast includes Kiwi Anna Hutchison (TV's Shortland Street) and Aussie Chris Hemsworth (Thor) as well as a hilarious supporting pairing of Oscar-nominated Richard Jenkins (The Visitor) and Bradley Whitford (TV's The West Wing).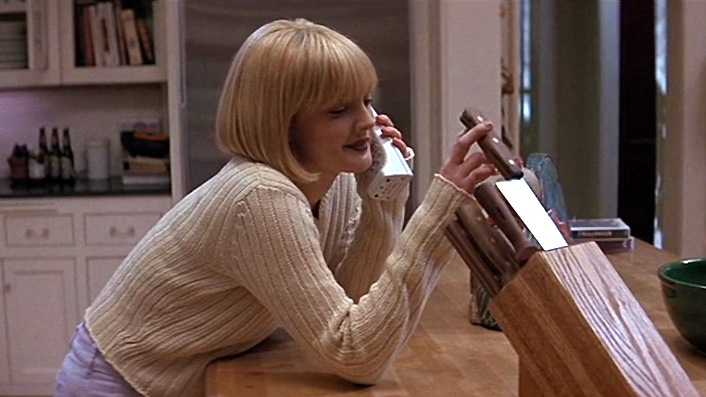 Where to watch
Where to watch
Where to watch
Would any of the comedy-infused satirical horror films above exist without Wes Craven's Scream trilogy? The best-known example of self-aware horror, the Scream films relished playing with our expectations, and superbly blended comedy and satire with chilling slasher sequences. For example, while there's plenty to amuse in the series, Drew Barrymore's phone call scene, pictured above, gets blood-curdling.
Perhaps running out of steam as sequels do (even as Scream 2 itself satirised sequels), the series left an indelible mark on horror culture, from the iconic Ghostface mask to us-finally-seeing someone on screen in a horror movie who had extensive horror movies of their own (Jamie Kennedy's Randy Meeks and his original "rules").
The grisly and gory?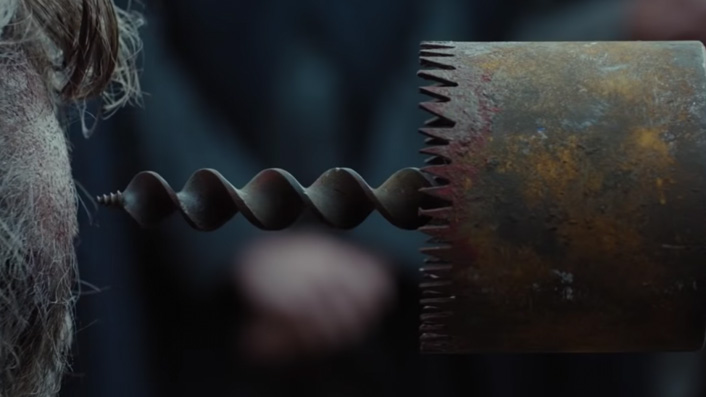 Where to watch
Dan Stevens (The Guest) and Michael Sheen (Frost/Nixon) star in this grimy period thriller about a religious cult from filmmaker Gareth Evans (The Raid), all kicking off when Thomas (Stevens) heads to a secluded island to liberate his sister from the flock of charismatic preacher Malcolm (Sheen). Maybe this sounds too much like a serious drama, which is why that cheery image is posted above of a drill about to rip into someone's skull.
Think a more graphically violent The Wicker Man and you're on the right track, and Evans executes well—as Daniel Rutledge offered in his 4-star review, "there's a shitload to enjoy in this intensely dark, savagely gory and wonderfully imaginative horror".
Sign up for Flicks updates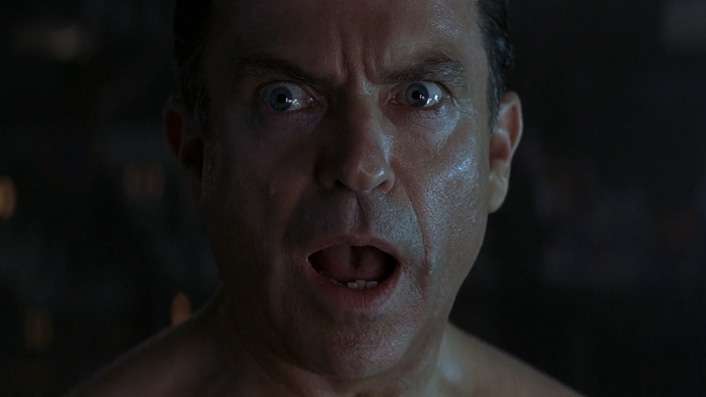 Where to watch
A mission to a mysteriously-reappeared starship becomes a journey into hellish terror in this sci-fi horror starring Sam Neill, Laurence Fishburne, Joely Richardson and Jason Isaacs. Finding evidence of a massacre upon arrival a group of astronauts headed by Captain Miller (Fishburne) and accompanied by ship designer Dr. William Weir (Neill)the crew is tormented by horrific hallucinations, and begin to suspect Weir's experimental gravity drive has achieved more ominous results than anticipated.
The carnage, sometimes just glimpsed briefly, is the stuff of nightmares, while on the other hand it's a dream role for Neill, as he oscillates between the calm intellect he often radiates and increasingly over-the-top awesomeness.
How about some paranoia and claustrophobia?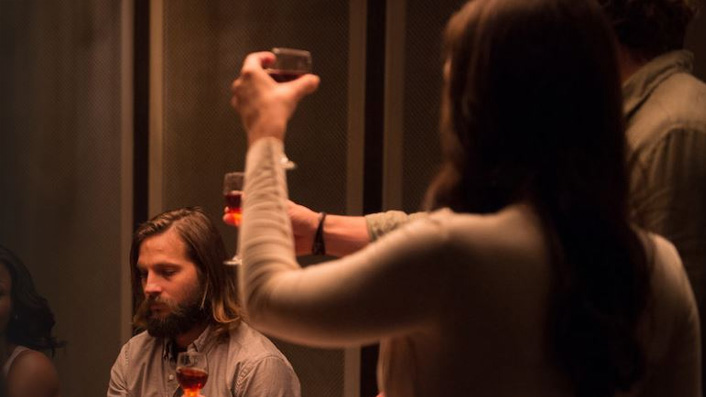 Where to watch
Remember dinner parties? That's when you used to invite people over to your house. For dinner. in Karyn Kusama's film, set at one of these mythical "dinner parties", a once-loving couple see each other for the first time since the death of their son years earlier. Will (Upgrade's Logan Marshall-Green) has been invited by his ex, Eden (Tammy Blanchard) and her new husband—both recently returned from a spiritual group that's helped with their grief.
As the night goes on, things get a little more full on than a little awkwardness or the odd social faux pas. As Will struggles with his own mental well-being and things grow increasingly tense, he begins to get concerned that there's more afoot at this supposedly social gathering.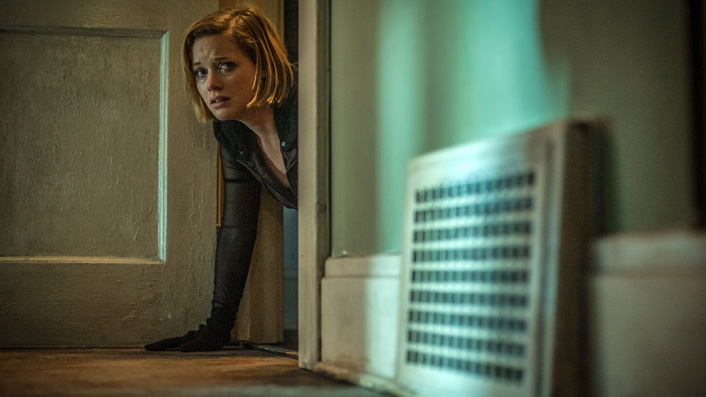 Where to watch
From the writer and director of 2013's Evil Dead (also streaming now, and a decently bloody remake)—and starring its lead, Jane Levy—comes this suspenseful tale following a young trio who rob the wrong blind man. Far more able than he appears, when the lights are cut out the victim (Stephen Lang, Avatar) gains a horrifying advantage. Sure, there's no supernatural component, but the prospect of getting stuck in a house with the wrong person plays out as some nerve-jangling entertainment.
According to Dominic Corry's review: "A nasty little addition to the minor 2016 horror boom, Don't Breathe tops up its surfeit of straight-forward jump scares with an impressively disgusting third-act reveal." As in, truly, awfully, maximally, impressively disgusting.
Family films you 100% shouldn't watch with the family?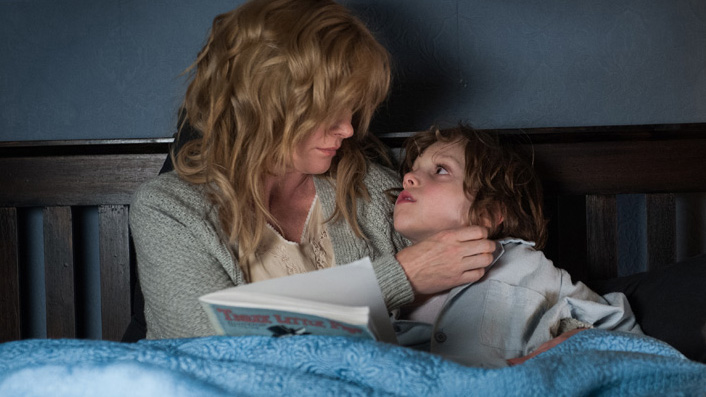 Where to watch
A phenomenal Aussie horror starring Essie Davis as a widowed mother trying to take care of her out of control six-year-old son, who becomes increasingly agitated with the belief that a monster called The Babadook will kill them both.
Before getting significant awards recognition for The Nightingale, Aussie filmmaker Jennifer Kent made one burly feature debut by turning a pop-up book into a living, sanity-questioning nightmare.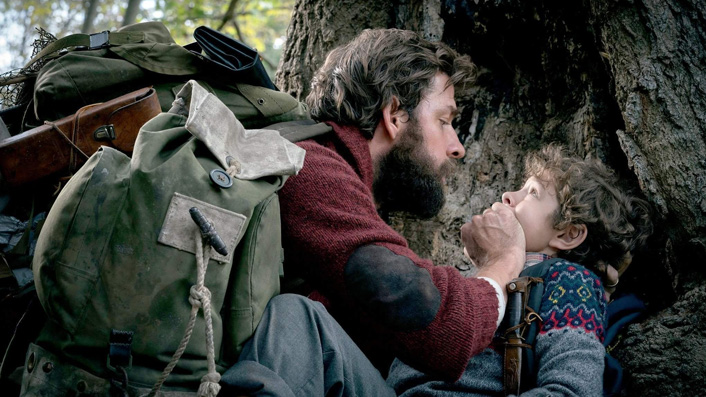 Where to watch
Anyone who's already run into issues keeping the kids quiet while working from home should spare a thought for the predicament of parents John Krasinski and Emily Blunt in A Quiet Place. Living their lives in near silence to escape detection by monsters' super-hearing, parents and children struggle with domestic life as well as the need to remain human in the face of unstoppable creatures trying to snuff out their existence.
It's far from perfect (eg the infamous, laughable whiteboard), but A Quiet Place is still an effective thrill-ride that's worth revisiting if you were among those disappointed that Covid-19 has delayed the release of its sequel.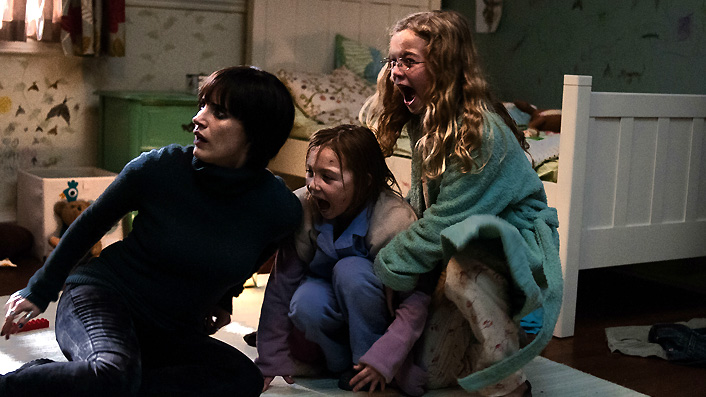 Where to watch
Guillermo del Toro presents this ghostly horror about two sisters who disappear into the woods the day their mother is murdered. Having survived alone in the wilderness for five years, they are found and taken in by their uncle (Game of Thrones' Nikolaj Coster-Waldau). His girlfriend Annabel (Chastain), tries to reintroduce them to normal life, but questions remain—who looked after them for all that time, why does the youngest chant "mama! mama!" in a terrifying cadences, and has some supernatural presence followed the kids from the woods? Well, what do you think?
Psychological weirdness, dare we say head f–k?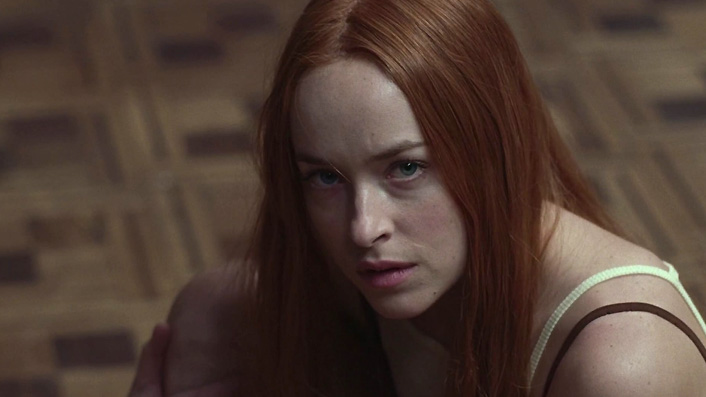 Where to watch
Luca Guadagnino (Call Me By Your Name) put his own spin on Dario Argento's classic 1977 fantasy horror. Stars Guadagnino's A Bigger Splash castmates Tilda Swinton and Dakota Johnson, with the latter stepping into the shoes of an ingenue dancer joining a prestigious Berlin dance academy with occult overtones.
While perhaps not for all tastes, this new take on Suspiria nevertheless earned a 5-star review from Aaron Yap, whose praise includes the following: "Seemingly unencumbered by any obligation to pander to purists of Dario Argento's 1977 original, Guadagnino allows his freak flag to fly high with this categorically bananas reworking."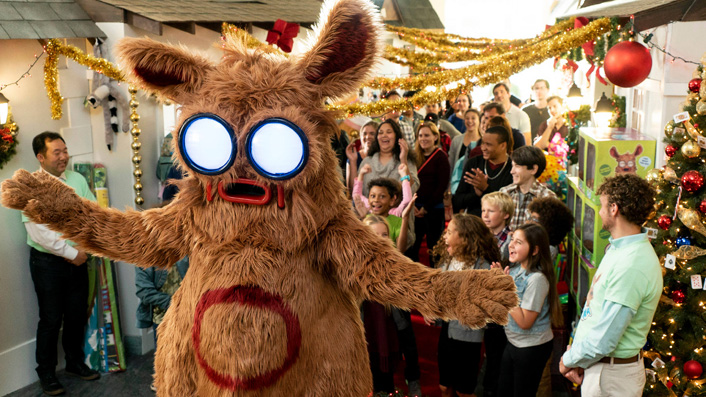 Where to watch
A mascot costume takes over a struggling actor's mind in this horror-thriller from director Nacho Vigalondo (Timecrimes, Colossal).
Wilson (Nyasha Hatendi) is trying to rebuild his personal life, and also down on his luck professionally—until Finn (Jon Daly) casts him as the embodiment of a new kid's toy called Pooka. Veering between "naughty" and "nice" personalities, the character follows Wilson home from the ads and appearances he suits up for, and the actor struggles to keep a grip on sanity as the line between Wilson and Pooka blurs.
Well, what about a faithful old classic?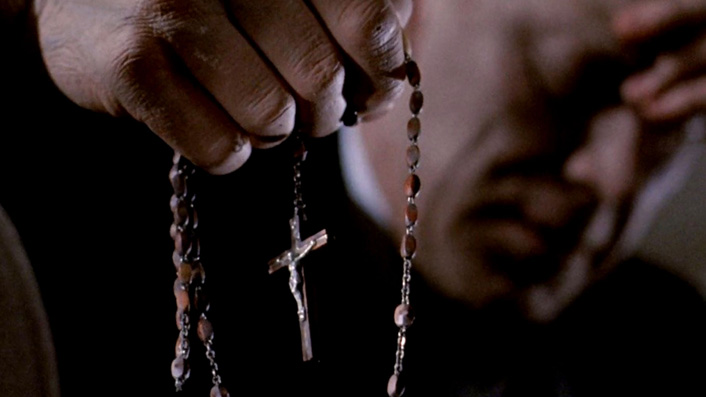 Where to watch
Sometimes the scariest thing is inhabiting the body of someone in the same house as you. William Friedkin's masterful horror, considered by many as one of the scariest films of all time, won two Oscars and four Golden Globes in 1973—a time when religious faith hadn't yet been confronted by the sight of teenager Regan (Linda Blair) possessed by a mysterious entity and compelled to perform gross, vulgar and sacrilegious acts.
Iconic in so many ways, perhaps most so at present due to the sadly recently deceased Max von Sydow's role as a veteran Catholic priest charged with conducting the exorcism.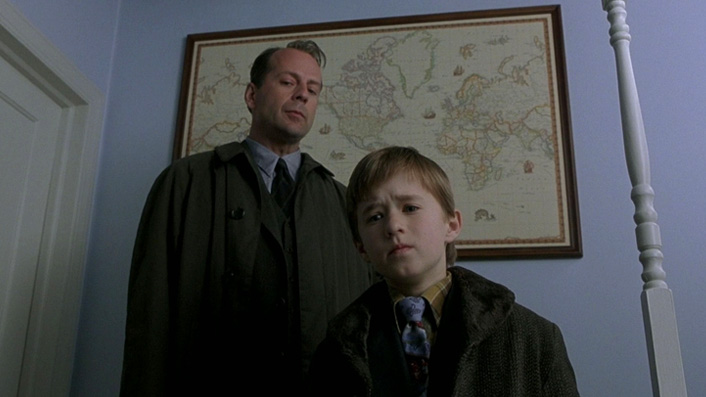 Where to watch
Haley Joel Osment and Bruce Willis star in M. Night Shyamalan's breakthrough pic with THAT twist.
'nuff said.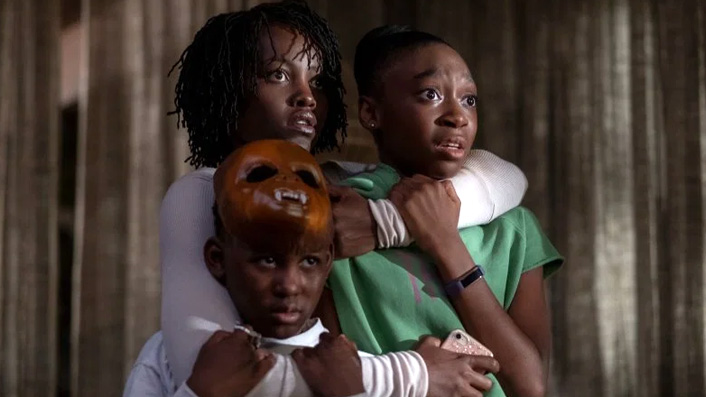 Where to watch
Oscar-winning filmmaker Jordan Peele followed his debut feature Get Out with another modern classic, albeit one that doesn't share the same efficiency, but still runs on nightmare fuel. Two parents (Lupita Nyong'o and Winston Duke) take their kids to their beach house to unwind with friends (Elisabeth Moss and Tim Heidecker), but relaxation turns to tension and chaos with the arrival of shocking strangers at nightfall—strangers that look just like them.
As Aaron Yap puts it in his 4-star review, the early stages of the film most recall Get Out with tense—and tensely funny—set pieces. "But the narrative morphs into something else entirely, embracing a deeper, somewhat baffling mythology that stitches together deadly doppelgangers, underground tunnels, white rabbits, '80s activism and biblical passages."