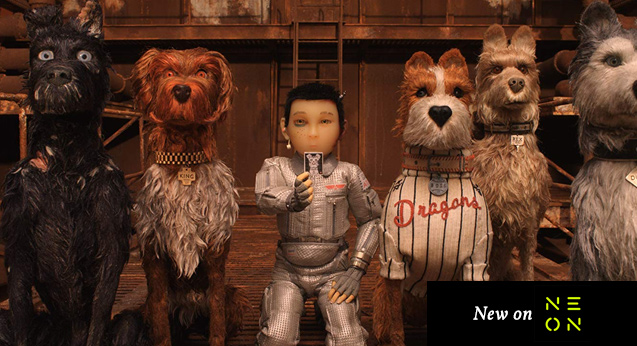 New to NZ streaming services this February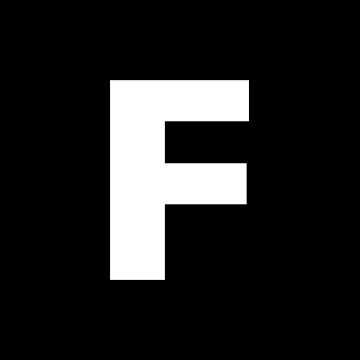 ---
This February could not be more generous for film fanatics. Whether you're subscribed to NEON, dedicated to Netflix, or pick-n-choose from the many rental and buying services out there, here's what's new and good this month in movies.
---
New to NEON
The voices of Bryan Cranston, Bill Murray, Jeff Goldblum and Edward Norton star in Wes Anderson's Oscar-nominated stop-motion adventure about a Japanese boy who sets out on an adventure to find his dog.
"It's lovely to look at, but that's clearly not nearly enough when you find yourself wondering when – rather than how – it's all going to wrap up." -Steve Newall, FLICKS
Nick Robinson (Jurassic World) has yet to come out in this coming-of-age tale adapted from Becky Albertalli's acclaimed novel.
"As the first mainstream, studio-backed teen rom-com with a gay protagonist, Love, Simon is a film that does exactly what it sets out to do." -Amanda Robinson, FLICKS
Keira Knightley and Jude Law star in this stylised adaptation of Leo Tolstoy's classic romance novel, set in the upper-class world of 19th-century Russia, from director Joe Wright (Darkest Hour).
"Translating this great tome to screen is enough of an academic exercise without filming the whole thing within the constraints of a theatre… Sure, it's artifice, but I love it." -Frances Morton, FLICKS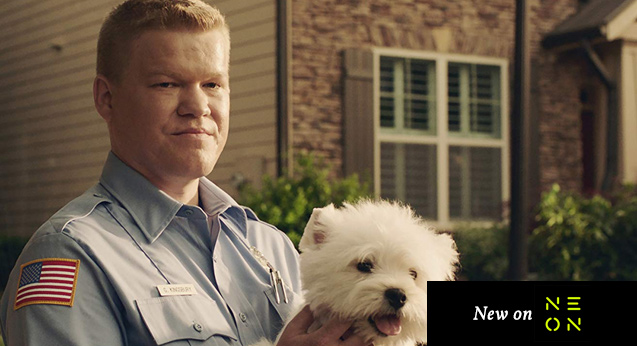 Friends who meet for game nights find themselves solving a kidnapping in what we reckon was one of 2018's best comedies. Stars Jason Bateman and Rachel McAdams.
"An attempt to marry a crime thriller with an ensemble comedy, it succeeds mainly due to a pleasantly convoluted script by Mark Perez." -Tony Stamp, FLICKS
The first adaptation of E.L. James' best-selling erotic novel, the fastest selling paperback of all time, which saw the rise of star Dakota Johnson.
"Like the book, the sex scenes are the best bit because the story is so abjectly terrible." -Leonie Hayden, FLICKS
Guillermo del Toro presents this supernatural, ghostly gothic horror about two sisters who disappear into the woods the day their mother is murdered.
"Instead of delivering buckets of guts and gore, this ghost story offers a strong sense of time and place" -NEW YORK TIMES
Lily James (Mamma Mia: Here We Go Again) plays a free-spirited journalist who writes a book about the delightful and eccentric Guernsey Literary and Potato Peel Pie Society, a book club formed during the occupation of Guernsey in WWII.
"A great story and a charming film, but ultimately falls into the trap of predictability" -FILMINK
---
New to Netflix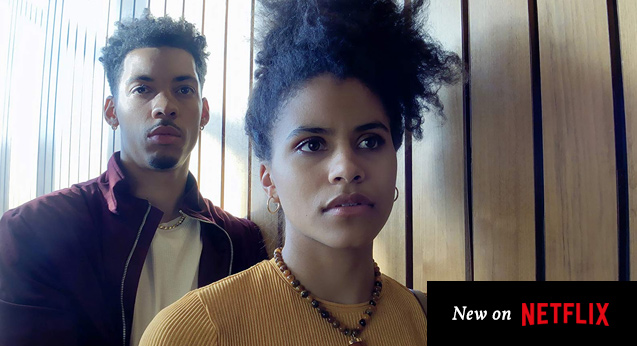 High-stakes business drama from Academy Award-winning director Steven Soderbergh and fellow Oscar-holder Alvin McCraney (screenwriter of Moonlight) set in the midst of a pro basketball lockout.
"Soderbergh and McCraney have entertainingly stirred the pot and put a perspective on the screen that will stir some reactions in the real world…" -THE HOLLYWOOD REPORTER
Jake Gyllenhaal, Renee Russo and Toni Collette star in this supernatural horror set in the high-end art world. From Oscar nominee Dan Gilroy (Nightcrawler).
"Visually stunning but weirdly hollow, the film's descent into gory horror has none of the bite it desperately needs—and all too often feels like it's squandering its best ideas." -Katie Parker, FLICKS
A recent widow discovers her late husband changed his insurance policy to cut out their son in favour of his secret lover—a man named Jay—in this award-winning film from Taiwan.
It's the one where The Rock punches a torpedo.
"There's sufficient gas left in the formula." -Aaron Yap, FLICKS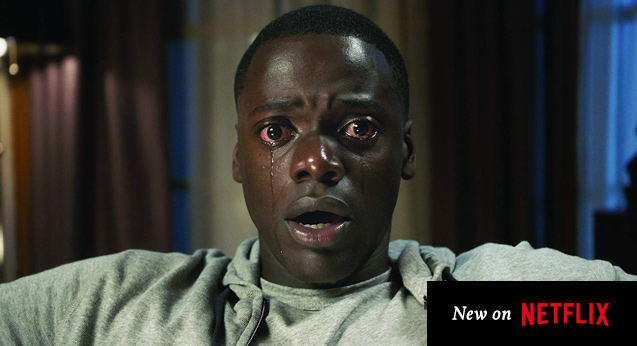 Racially charged horror from Blumhouse Productions starring Daniel Kaluuya (Sicario) in an Oscar-nominated performance, with an Acadamy Award-winning script from Jordan Peele (who also made his directorial feature debut).
"It's ostensibly The Wicker Man remodeled for the #BlackLivesMatter era—smart, accessible, pin-sharp" -Aaron Yap, FLICKS
Before his rise to becoming a blockbuster filmmaker, James Wan (Aquaman) directed the first of a paranormal horror universe based on the cases of married demonologists Ed and Lorraine Warren (Patrick Wilson and Vera Farmiga).
"It's a well-crafted film to be sure, with a finely honed sense of its '70s setting, four reliably solid performers in the lead roles and child actors who can hold their own." -Dominic Corry, FLICKS
Wan returned for this sequel, as did Farmiga and Wilson, set in 1977 where the Warrens travel to England to help a single mum raising four children who are plagued by malicious spirits.
"Jump scares may abound, but the most successfully tense moments are unsurprisingly the simplest, and most banal." -Steve Newall, FLICKS
The Keanu Reeves bullet vengeance sequel arrives on Netflix just in time to whet your appetite for the third chapter (in cinemas May 16).
"It's a more audacious, visually adventurous effort, matching expertly choreographed knife-to-the-balls Wickian ultraviolence with strikingly Baroque, even hallucinatory, mise-en-scène." -Aaron Yap, FLICKS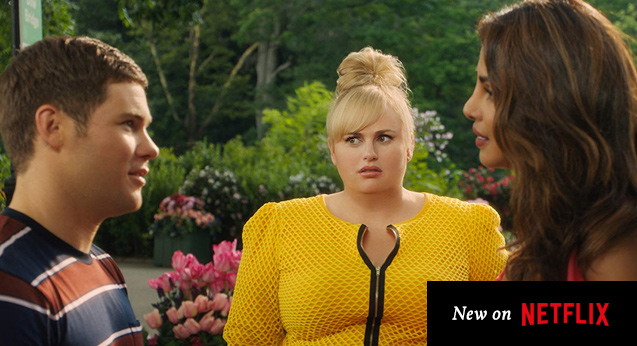 Rebel Wilson (Bridesmaids) is a New York architect trapped in a PG rom-com in this fantasy comedy co-starring Liam Hemsworth (The Hunger Games) and Priyanka Chopra (Baywatch).
"It's the Inception of rom-coms. Sort of." -VULTURE
Ray Romano and Mark Duplass lead this comedic bros-on-the-road movie as two misfit neighbours who go on a bucket list adventure when one of them is diagnosed with terminal cancer.
The 2014 intergalactic adventure from the Wachowski sisters starring Mila Kunis, Channing Tatum and an unforgettable performance from Oscar winner Eddie Redmayne.
"A head-scratching blend of action, cosmic grandiosity, over- and under-acting, and flat romance that's never predictable in when it will stun the senses or bore you into submission." -Steve Newall, FLICKS
---
New to Everything Else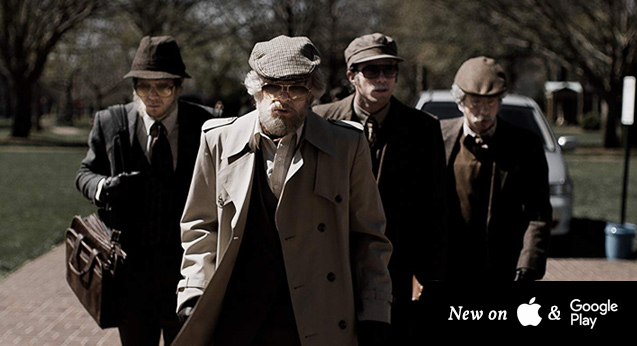 Evan Peters (X-Men: Apocalypse) and The Killing of a Sacred Deer's Barry Keoghan star in this true story heist thriller, told in part by the actual men who committed the crime.
"You'll be digging your nails into the arm-rest" -Matt Glasby, FLICKS
Rami Malek delivers a Golden Globe-winning performance as Freddie Mercury in this biopic of Queen. Also nominated for several Academy Awards including Best Picture.
"This isn't a documentary, rather reality reimagined as a highly entertaining, bombastic fairy tale." -Adam Fresco, FLICKS
Bradley Cooper makes his directorial debut with this award-winning remake of the classic 1937 musical, starring alongside Lady Gaga. Also nominated for several Academy Awards including Best Picture.
"I will add to the chorus of praise for Gaga. She's the film's real MVP—a natural actor of surprising depth and soul." -Aaron Yap, FLICKS
Jeff Bridges, Dakota Johnson, Jon Hamm and Chris Hemsworth feature in this ensemble thriller set at a rundown Lake Tahoe hotel. Oscar nominee Drew Goddard (The Cabin in the Woods) writes and directs.
"A stylish and solid ensemble thriller that, for anyone with a thing for the 60's, has plenty to enjoy" -Katie Parker, FLICKS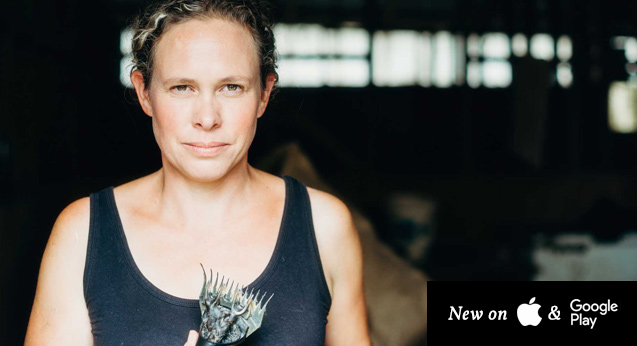 New Zealand documentary on five women with a passion for sheep shearing —two of whom are legends, three of whom are stars on the rise.
"A quiet, thoughtful examination of a craft–and a group–that generally goes unseen." -Katie Parker, FLICKS
This Oscar-nominated legal drama explores festering historical, political and religious divisions in Lebanon.
"Big populist movies that traffic in heavy ideas about race and religion are basically a thing of the past in Western cinema, so this Lebanese legal drama feels like a breath of fresh air." Tony Stamp, FLICKS (@ NZIFF 2017)
Palme d'Or-winning documentarian Michael Moore takes a look at Donald Trump's rise to the US presidency on November 9, 2016.
"I was very pleasantly surprised at just how relevant and valuable this feature feels, but Moore makes a few large missteps that stop it from being a great film." -Daniel Rutledge, FLICKS
A caveman fights for survival alongside a lone wolf after a hunting expedition goes awry in this Ice Age thriller.
"Enjoyably old-fashioned in its narrative but crisply modern in technique, it is engaging enough even for those of us with no soft spot for pets." -HOLLYWOOD REPORTER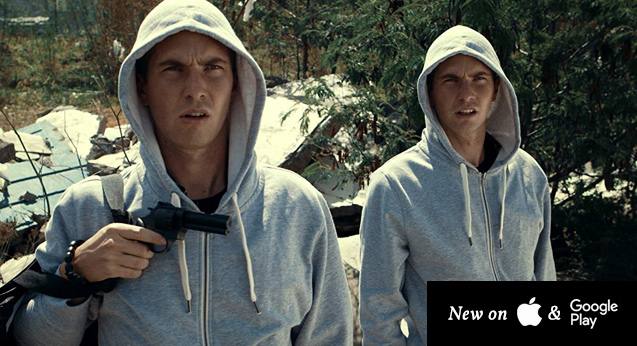 A low-level crim uses an ancient time-travel device to pull off heists and save himself from past/future harm in this crime comedy set in Thames, New Zealand.
"Dry, droll and distinctly Kiwi, think a comic take on 12 Monkeys, or a small-budget Big Trouble in Little China, only set in Thames, and you're part way there." -Adam Fresco, FLICKS
Portrait on five-time IndyCar World Champion Scott Dixon, one of New Zealand's most accomplished professional racing drivers.
"Works better as a knowledgeable front-seat experience to the thrilling, insane sport of professional racing." -Liam Maguren, FLICKS
Sundance Grand Jury Prize-nominated documentary on the undisputed queen of British fashion, Dame Vivienne Westwood.
"I found it very refreshing to see such an unrelenting, subversive designer refusing to bow to any kind of convention" -Sarah Voon, FLICKS
Award-winning documentarian Matt Tyrnauer (Citizen Jane: Battle for the City) tells the story of the nightclub that was the epicentre of '70s hedonism.
"All the thrill of being there with none of the hangover." -EMPIRE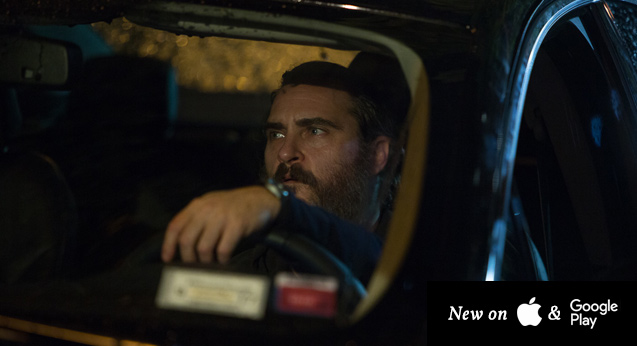 Joaquin Phoenix won Best Actor at Cannes for his role in this hitman thriller from the director of We Need to Talk About Kevin.
"As an exercise in intensity that emphasises how shitty humanity is, it sure is an achievement." -Daniel Rutledge, FLICKS
New Zealand acting royalty Jennifer Ward-Lealand stars in this drama, the feature debut from fellow long-standing legend Dorthe Scheffmann.
"A wonderfully thoughtful, deliberate film… [Jennifer Ward-Lealand's performance is] layered, assured and fascinating." -NZ HERALD
Golden Globe winner Claire Foy is Lisbeth Salander in this reboot of The Girl with the Dragon Tattoo from the director of Don't Breathe.
"The story plays out in a perfunctory fashion that, while stylishly filmed, struggles to get going." -Katie Parker, FLICKS
Emma Thompson, Stanley Tucci and Fionn Whitehead star in this morally complex legal drama based on Ian McEwan's acclaimed novel about a judge forced to determine a child's fate.
"This is a riposte for anyone who thinks that all the great contemporary British drama can only be found on television." -James Croot, STUFF
Golden Globe winners Saoirse Ronan (Brooklyn), Elisabeth Moss (The Handmaid's Tale) and Annette Bening (The Kids Are All Right) lead this adaptation of Chekhov's stage play.
"Worth viewing for the fabulous cast, and the still relevant commentary on human psychology and complicated affairs of the heart" -Sarah Voon, FLICKS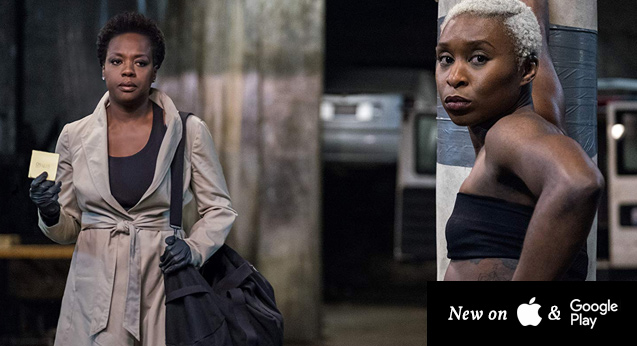 Oscar-winning director Steve McQueen (12 Years a Slave) co-writes and directs fellow Academy Award winner Viola Davis (Fences) in this heist thriller based on the 1983 TV series. Co-written with Gone Girl author Gillian Flynn.
"If you, like me, are still feeling vaguely furious after bearing unfortunate witness to the insulting and tedious mess that was Ocean's 8, then I have fabulous news: Widows." -Katie Parker, FLICKS
True story crime drama with Robert Redford as Forrest Tucker, the man who escaped San Quentin at age 70 to go on a string of heists.
"Eases Robert Redford's 60-year movie career to a disarmingly laid-back, sweetly nostalgic close." -Aaron Yap, FLICKS
The third film in the Cloverfield sci-fi series which was announced last year during the Super Bowl and released on Netflix that same day.
"An unholy mess." -THE GUARDIAN