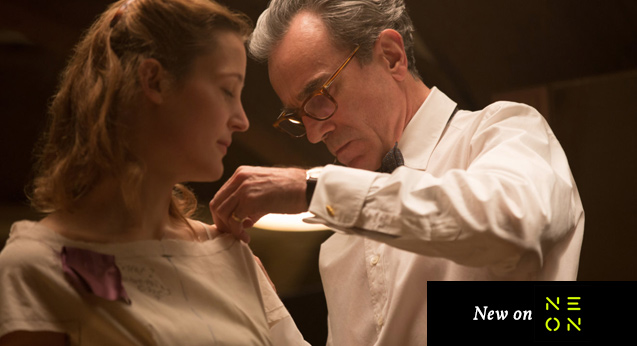 New to NZ streaming services these holidays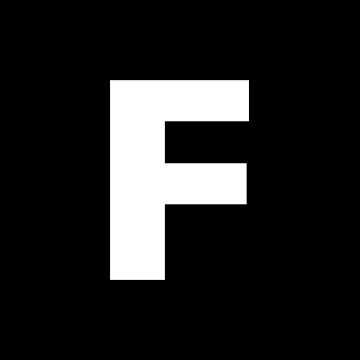 ---
Tis the season for eating too much, popping $2 crackers, and groaning at lame play-on-word jokes. Merry Flicksmas! Your movie gifts come early in the form of this WIDE selection of films available on your platform of choice.
NEON's got some of 2018's best films including Phantom Thread, voted this year's best film by Aotearoa's critics collective, and twisty psycho thriller Thoroughbreds. The critically beloved Roma hits Netflix, getting in early for the awards season rush, as does former Oscar contender Philomena. And a whole bunch more landed on Blu-ray, DVD, iTunes, Google Play and everything else, including more of Flicks' Best of the Year entries: Leave No Trace, BlacKkKlansman and Mandy.
---
New to NEON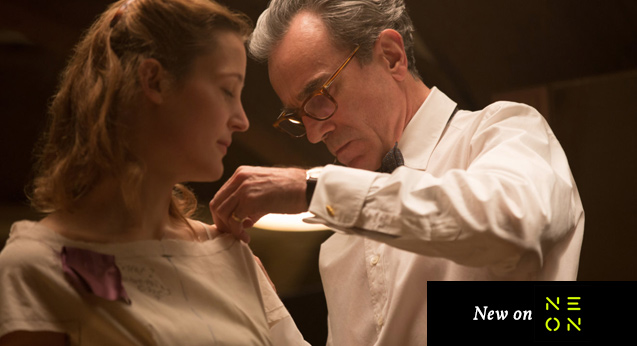 Director Paul Thomas Anderson and star Daniel Day-Lewis reteam, after 2007's brilliant There Will Be Blood, for this Best Picture Academy Award nominee set in the fashion world of 1950s post-war London. Ranked the best film of 2018 by Aotearoa's critics.
"Everything about the production is immaculate: the clothing, the camerawork and Jonny Greenwood's score, alternatively opulent and haunted." -Matt Glasby, FLICKS
British black comedy about a fancy dinner party that doesn't go according to plan. Stars Patricia Clarkson, Cillian Murphy and Timothy Spall.
"An up-the-guts intellectual comedy for people sick of intellectuals, cutting with its script and performances for 70 minutes before booting you out the door." -Liam Maguren, FLICKS
Three parents try to stop their teen daughters from having sex on prom night in this comedy starring Leslie Mann, John Cena and Ike Barinholtz (Bad Neighbours).
"It's a promising directorial debut from Kay Cannon and I look forward to what she does next." -Daniel Rutledge, FLICKS
Sean Baker (Tangerine) juxtaposes a group of kids' summer of childhood wonder with their parents' financial suffering in this Cannes-selected drama. Co-stars Willem Dafoe in an Oscar-nominated role.
"It features a largely unknown cast, no moralising or easy redemptions, and tells us more about life than it does about movies." -Matt Glasby, FLICKS
Guy Pearce and Kylie Minogue lead this comedy set in mid-'70s Australia about a beached whale, the kids who can't get enough of it, and their sexually promiscuous parents
"A fun enough time, to be sure, but jokes about knitwear, bad haircuts and fondue parties only get you so far." -FILMINK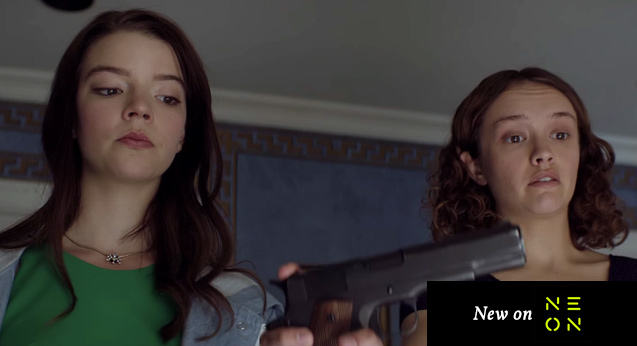 Two childhood friends reconnect as teenagers and bond over each other's destructive tendencies in Corey Finley's directorial debut. Stars Olivia Cooke (Ready Player One), Anya Taylor-Joy (Split) and the late, great Anton Yelchin.
"Thoroughbreds plunges you into an ice-cold bath of amorality, but debuting writer-director Cory Finley has such a command of details that you'll laugh your way through the shivers." -TIME OUT NEW YORK
Following 9/11, Chris Hemsworth leads a team of U.S. Special Forces into Afghanistan where they must learn to fight on horseback.
"On its own terms, the film is watchable enough, but it's blunt and stolid and under-characterised, and at 130 minutes it plods." -VARIETY
Thomas and the remaining Gladers square off against the WCKD organisation for the last time in the third and final installment of the Maze Runner series.
"Should satisfy franchise fans, if not doing much more" -Steve Newall, FLICKS
Dakota Johnson and Jamie Dornan tie a different kind of knot in the third and final installment of the popular kinky trilogy.
"Ends abruptly and without satisfaction." -Amanda Jane Robinson, FLICKS
Oscar-winning director Tom Hooper (The King's Speech) brings the epic stage musical to the big screen with stars Hugh Jackman, Russell Crowe, Eddie Redmayne, Amanda Seyfried, Helena Bonham Carter, Sacha Baron Cohen and Anne Hathaway in an Oscar-winning performance.
"I doubt the uninitiated will be won over the barricade." -Frances Morton, FLICKS
Two teenagers who've never met switch bodies every second day in this Japanese animated romance.
"Anime fanatics will hug this with both arms and a leg." -Liam Maguren, FLICKS
Stuart tries to impress his ex by hiring a Russian model to pose as his girlfriend in this comedy directed by and starring Stephen Merchant.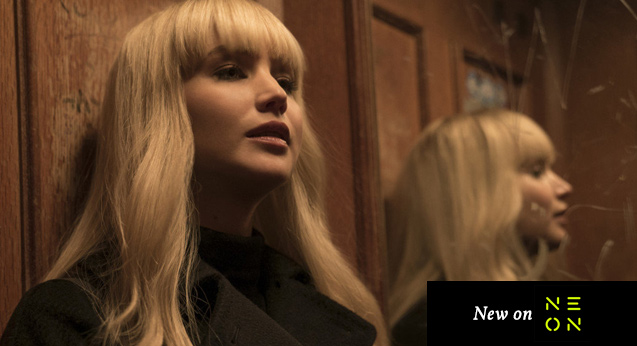 Jennifer Lawrence is a Russian spy who falls for a CIA officer (Joel Edgerton) in this thriller based on the novel by Jason Matthews.
"Elegant, engaging and a nice detour from a genre that condescends to women far more often than it 'empowers' them." -Katie Parker, FLICKS
A game of Truth or Dare turns deadly when someone – or something – begins to punish those who tell a lie or refuse the dare.
"Well, not every Blumhouse joint can be Get Out, right?" -Aaron Yap, FLICKS
Helen Mirren is haunted firearm heiress Sarah Winchester in this mystery thriller from the Speirig brothers (Jigsaw, Predestination).
"Largely pedestrian, a things-go-bump-fest that's milder than a trip to Spookers." -Aaron Yap, FLICKS
A girl falls in love with a mysterious spirit that moves to a new body every day in this unconventional teen romance from the director of The Vow.
"Set aside the contrivances and creepy plot twists, and Michael Suscy's Every Day offers up a timely message about acceptance and the nature of love…" -INDIEWIRE
Colin Firth and Rachel Weisz star in this drama based on Donald Crowhurst's fatal 1968 attempt at yachting victory. Directed by Oscar-winner James Marsh.
"Firth is good as ever, but the sense is of a selfish, foolish man who'd sooner drown than admit defeat." -Matt Glasby, FLICKS
New to Netflix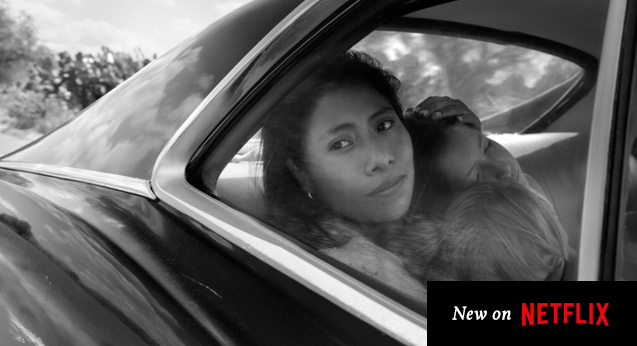 Semi-autobiographical drama from Gravity director Alfonso Cuarón chronicling a year in the life of a middle-class family in '70s Mexico City. Best Film winner at Venice Film Festival 2018.
"The term "masterpiece" gets chucked around far too loosely, and I mostly try to avoid it. But once in a lucky blue moon, there really are no other words to do a film justice." -Graeme Tuckett, STUFF
Motion capture master Andy Serkis directs and co-stars in this live-action treatment of Rudyard Kipling's classic tale. Voice cast includes Cate Blanchett, Benedict Cumberbatch and Christian Bale.
Emma Stone and Ryan Gosling star in this all-singing, all-dancing, almost Best Picture-winning musical comedy from the director of 2014's brilliant Whiplash.
"Its optimism is tempered by reality, but never at the expense of the film's butterfly-inducing romanticism. This movie is why movies exist." -Dominic Corry, FLICKS
Patti Cake$'s Danielle McDonald signs up for a beauty pageant in protest in this coming-of-age comedy co-starring Jennifer Aniston as her mother, a former beauty queen.
"Kristin Hahn's script gives Will sassy lines and too many tears, but the filmmakers never give this character a real, searching, complex inner life." -NEW YORK TIMES
Saoirse Ronanleads this romance set in the 1950s as Ellis Lacey, a young Irish woman who emigrates to New York in search of a new life.
"Engaging, entertaining and emotional, Brooklyn is unashamedly old-school." -Adam Fresco, FLICKS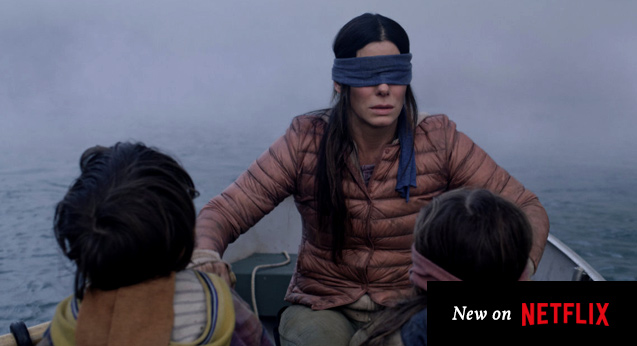 Oscar winner Sandra Bullock leads this post-apocalyptic horror directed by Susanne Bier (In a Better World) and based on Josh Malerman's acclaimed novel.
"Bier's direction is coolly efficient, which fits the material to a t – anything more ostentatious would just feel wasteful." -INDIEWIRE
Michael Keaton leads this true story drama as Ray Kroc, a salesman from Illinois who met Mac and Dick McDonald and their burger operation in 1950s Southern California
"Michael Keaton slides into the role of Kroc like a greasy weasel, wriggling through the world of business with a slimy smile and a sober slur." -Liam Maguren, FLICKS
Dane DeHaan must retrieve his company's CEO from a creepy wellness centre in the Swiss Alps in this psychological thriller from Gore Verbinski (2002's The Ring).
"A must see for anyone who likes their horror a little bit mental." -Dominic Corry, FLICKS
Jesse Eisenberg, Isla Fisher and Woody Harrelson star in this cat-and-mouse crime thriller as part of The Four Horsemen, a team of the world's greatest illusionists.
"There is plenty of CGI throughout Now You See Me, and it's mostly employed to keep you from thinking too much about the absurd plot." -Tony Stamp, FLICKS
From the director of 2002's Hero comes this fantasy-action blockbuster, an alternate history twist on why China built The Great Wall.
"It's a remarkably straight-ahead genre piece with no delusions of grandeur, and at no risk of punching above its dramatic weight by keeping its goals nice and low." -Daniel Rutledge, FLICKS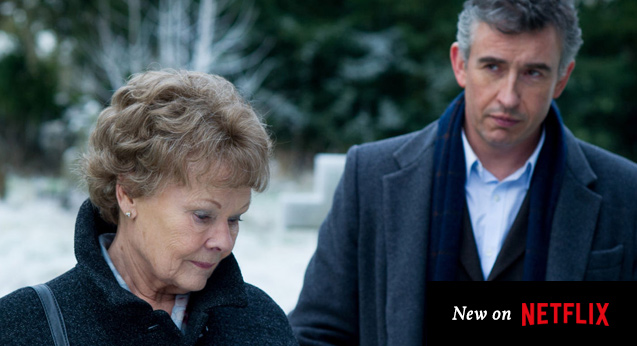 Judi Dench leads this BAFTA-winning drama directed by Stephen Frears (The Queen), the true story of a single mother in search for her adult son, separated after a Christian community forced them apart decades ago.
"It would take a heart of stone not to be moved by Philomena's plight" -Matt Glasby, FLICKS
Live-action adaptation of Masamune Shirow's classic cyberpunk manga of the same name starring Scarlett Johansson, Pilou Asbæk and Michael Pitt.
"In not offering anything new to ponder, 2017's Ghost in the Shell only has surface-level entertainment to offer." -Steve Newall, FLICKS
2006 rom-com from filmmaker Nancy Meyers starring Cameron Diaz, Kate Winslet, Jude Law and Jack Black.
"By now, Nancy Meyers knows exactly what women want–gorgeous locales, even more gorgeous actors, a sentimental love story calculated to make viewers hug themselves and maybe even each other" -VARIETY
The third film in the fantasy adventure series based on the books by CS Lewis.
"An enjoyable way to pass a couple of kid-friendly hours." -Graeme Tuckett, DOMINION POST
---
New to Everything Else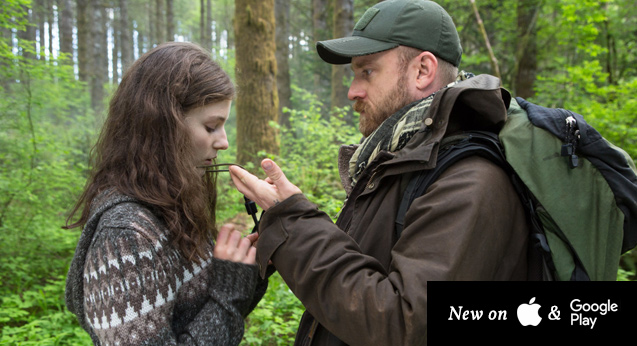 A small mistake derails the ideal lives of a father and his 13-year-old daughter in this drama from Oscar-nominated director Debra Granik (Winter's Bone).
"As it irresistibly encourages the viewer to invest in its characters, Leave No Trace proves to be an example of the magic that can be conjured by a filmmaker and their actors." -Steve Newall, FLICKS
Director Shane Black (Iron Man 3, The Nice Guys) oversees the Predators' return to Earth – genetically enhanced this time around.
"Running at a cracking speed, this OTT action-comedy boasts a killer body count and off-colour humour that feels at home alongside its 1987 and 1990 predecessors." -Steve Newall, FLICKS
An African-American police officer from Colorado teams up with a white counterpart in an audacious double-act to infiltrate the Ku Klux Klan. Spike Lee crime drama based on a true story.
"BlacKkKlansman may be the most accessible, and perhaps most entertaining, work of Lee's latter day career but it is also his most important." -Katie Parker, FLICKS
Channing Tatum leads an all-star cast in this animated family feature about a yeti who goes in search of the elusive creatures known as 'humans'.
"It's no small feat that Smallfoot delivers a fun (if heavy-handed) morality tale" -Adam Fresco, FLICKS
A priest is sent to Rome to investigate the mysterious death of a nun in this supernatural horror connected to The Conjuring universe.
"It reeks of dumped-to-Netflix mediocrity, with flimsy characters, clunky dialogue and run-of-the-mill mythology" -Aaron Yap, FLICKS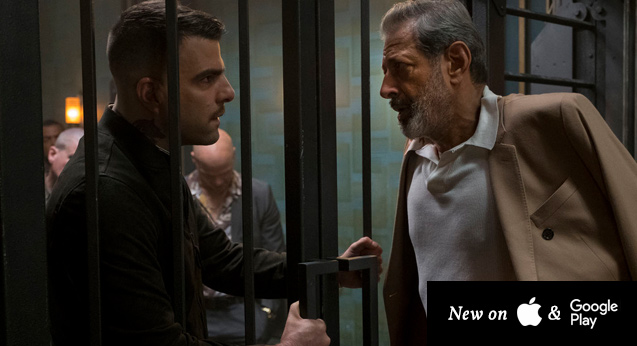 A safe house hospital for criminals becomes a battleground in this near-future action film starring Sterling K. Brown, Sofia Boutella, Dave Bautista, Jeff Goldblum, and two-time Oscar winner Jodie Foster as the hotel's chief nurse.
"For all of its faults, there's still plenty here to praise, the result of so much being thrown at the wall is that some of it will stick" -THE GUARDIAN
John Cho is a father who breaks into his missing teenage daughter's laptop in order to discover the truth behind her disappearance in this thriller that takes place entirely on computer screens.
"Suckers for a good red herring will surely be pleased." -Tony Stamp, FLICKS
Oscar nominee Anna Kendrick leads this missing person mystery as a mummy vlogger in a small town trying to discover the truth behind the disappearance of her incredibly cool but enigmatic new friend, played by Blake Lively.
"A Simple Favour feels more lurid semi-comic noir than stylised, grimy Fincher." -Steve Newall, FLICKS
Three rich Chinese families prepare for the wedding of the year in this comedy starring Constance Wu, Michelle Yeoh and Henry Golding.
"A zingy, glossy entertainment that should resonate far and wide beyond its cultural specificity." -Aaron Yap, FLICKS
Winnie-the-Pooh revisits his old pal Christopher Robin (Ewan McGregor), now an overworked family man, and helps him to rediscover the joys in life.
"Only a grown man who has retained his boyish charm could look believable on this surreal quest to reconnect with his childhood soft toys." -Lyn Potter, FLICKS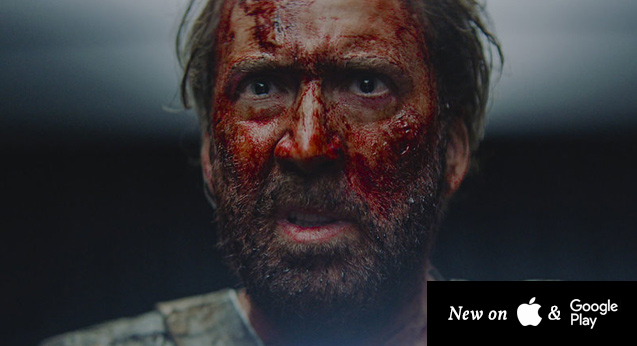 Nicolas Cage hunts down a religious sect in this revenge thriller from the director of Beyond the Black Rainbow.
"Alternately beautiful and bludgeoning, Mandy is the real deal." -Tony Stamp, FLICKS
Rowan Atkinson returns to save the world, for the third time, as secret agent buffoon Johnny English.
"There's little new here that Peter Sellers' Inspector Clouseau didn't trip over in The Pink Panther, or Leslie Nielsen didn't knock down in The Naked Gun" -Adam Fresco, FLICKS
Glenn Close decides to leave her husband (Jonathan Pryce) while travelling in Europe in this drama based on Meg Wolitzer's novel.
"Played with subtle brilliance by Glenn Close, Joan's plight will be a familiar one for women used to the everyday trade-offs of professional life" -Katie Parker, FLICKS
Jack Black and Oscar winner Cate Blanchett lead this family-friendly spook house feature from Amblin Entertainment, following a young orphan who goes to live with his uncle in his mysterious mansion.
"It's not that any of this is bad, per se, it's just that we've seen it all before." -Tony Stamp, FLICKS
Will Arnett (The LEGO Batman Movie) and Kristen Bell (Frozen) lend their voices to the big-screen debut of the DC Entertainment and Cartoon Network animated superhero show.
"If this silly, silly movie accomplishes nothing else, it has rendered it utterly impossible for anyone to depict Batman's origin onscreen, ever again, with a straight face." -NPR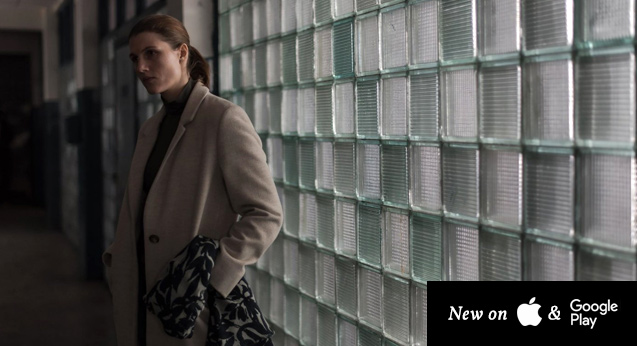 A divorcing couple's son disappears during one of their bitter arguments in this Cannes Jury Prize-winning Russian drama.
"Zvyagintsev once again demonstrates his remarkable gift for creating perfectly formed dramatic microcosms that illustrate the bred-in-the-bone pathologies of Russian society." -HOLLYWOOD REPORTER
Omar Sy (The Intouchables) plays a crooked "doctor" who cons people into believing they're ill in this French comedy.
"Sy is perfectly cast in a role worthy of his talents." -SCREEN INTERNATIONAL
Oscar-nominated director Bruce Beresford (Driving Miss Daisy) adapts Madeleine St John's best-selling coming-of-age novel set in Sydney in 1959.
"A little low on substance but pleasing to the eye." -Sarah Voon, FLICKS
A couple's lives change forever on their wedding day in this Ian McEwan (Atonement) adaptation starring Oscar nominee Saoirse Ronan (Lady Bird) and Billy Howle (Dunkirk)
World War II documentary on the pilots and planes largely responsible for winning the Battle of Britain.
"It's the kind of documentary that doesn't require an interest in the subject to make it worth your while." -Toby Woollaston, NZ HERALD
Diane Keaton, Mary Steenburgen, Jane Fonda and Candice Bergen are four lifelong friends whose lives change forever after reading 50 Shades of Grey at their monthly book club.
"Plays out pretty much as Sex and the City for seventy-year-olds." -Adam Fresco, FLICKS