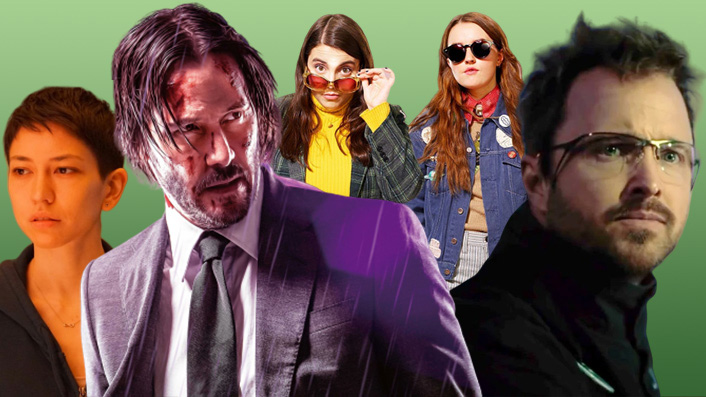 New to NZ streaming services this March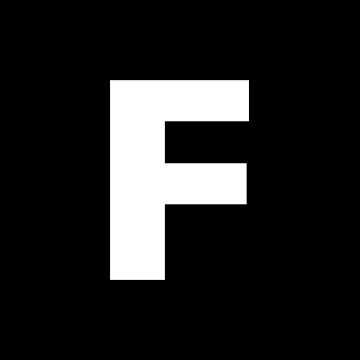 ---
March brings a bountiful number of films and shows to Aotearoa streaming services. Season three of Westworld arrives on Neon, Ozark returns to Netflix, Jon Favreau's The Lion King roars onto Disney+, and a whole load of fantastic films prepare for their individual home releases.
---
New to NEON
Streaming on NEON from 16th March
Breaking Bad star Aaron Paul joins the cast for the third season of HBO's smash sci-fi series, which promises to deliver something drastically different. Talking to Entertainment Weekly, co-showrunner Jonathan Nolan said this season would be "less of a guessing game and more of an experience." You'll still have to guess as to what that means exactly, but rest assured that things will follow tightly from season 2's finale.
Streaming on NEON from 5th March
Two of the best action films of the decade, John Wick and John Wick: Chapter 2, become part of a trilogy with this third entry that sees Keanu Reeves as the feared hitman. Now on the run, Wick teams up with Halle Berry and a few very good dogs for the sake of his own survival.
"The best R-rated American action movie franchise of recent years has delivered the goods again." -Daniel Rutledge, FLICKS (full review)
Streaming on NEON from 6th March
Alex Garland, writer-director of modern sci-fi greats Ex Machina and Annihilation, tackles the prickly concept of 'free will' in this mystery mini-series starring Garland regular Sonoya Mizuno as a computer engineer who believes a secretive development division is responsible for her boyfriend's disappearance. Co-stars Nick Offerman, going against type as a menacing figure with a hippie haircut.
Streaming on NEON from 17th March
In this alternate history drama from The Wire's David Simon, Charles Lindbergh defeats Franklin D. Roosevelt in the 1940s US presidential election and comes to an "understanding" with Adolf Hitler. Based on Philip Roth's novel, the story follows a boy growing up in a Jewish-American household during Lindbergh's fictional rise and the growing acceptance of antisemitism in America. Co-stars Winona Ryder and John Turturro.
Streaming on NEON from 3rd March
A rebellious kid wishes to sue his parents for having him in this Cannes Jury Prize-winning drama from Nadine Labaki. Not only was it nominated for the Cannes Palme d'Or, it rode the festival circuit all the way to Best Foreign Film nominations at the Oscars, Golden Globes and BAFTAs.
"From the opening drone shots of the Beirut slums, to a slow-mo, street-level run through the bomb-ruined streets, it's so full of life and motion, it's fit to burst." -Matt Glasby, FLICKS (full review)
Streaming on NEON from 31st March
Actor Olivia Wilde made an incredible feature directorial debut with one of last year's best-reviewed comedies. Beanie Feldstein (Lady Bird) and Kaitlyn Dever (Short Term 12) star as goody-two-shoes teenage nerds who get accepted into college only to come to a horrible realisation: so did everyone else, even the beer-chugging jocks. In a last-ditch attempt to reverse their non-socialising ways, they put all their efforts into partying as hard as they can during their last day of high school.
"With excellent, natural performances, strong chemistry, and a good heart at its centre, it's a fun ride" -Katie Parker, FLICKS (full review)
Check out everything coming to NEON this March
---
New to Netflix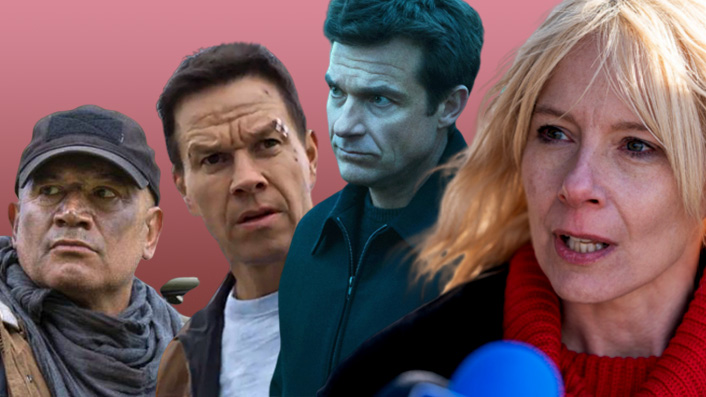 Streaming on Netflix from 6 March
The Berg Bros Mark Wahlberg and director Peter Berg team up for a fifth time in a row—following Lone Survivor, Deepwater Horizon, Patriots Day and Mile 22—for this buddy-action comedy about an ex-cop who teams up with his roommate (Winston Duke, Us) to take down the murderers of two Boston police officers. Co-stars Oscar-winner Alan Arkin (Argo).
Streaming on Netflix from 27 March
Jason Bateman (Horrible Bosses) and Laura Linney (Sully) return for the third season of the Emmy-winning, Golden Globe-nominated crime series about a suburban family laundering millions in the Missouri Ozarks.
Streaming on Netflix from 13 March
Liz Garbus, director of Oscar-nominated Netflix doco What Happened, Miss Simone?, makes her narrative feature debut with this based-on-a-true-crime drama about a mother (Amy Ryan, Birdman) whose relentless search for her daughter leads to something far more sinister. Co-stars Kiwi actor Thomasin McKenzie, continuing her golden run after juggernaut performances in Jojo Rabbit and Leave No Trace.
Variety says: "Liz Garbus takes the serial-killer thriller and turns it on its head, insisting that we see the victims as larger than the crimes that destroyed them."
Streaming on Netflix from 5 March
Following the successes of Detective Pikachu and Sonic the Hedgehog in cinemas, Netflix's Castlevania series is helping to prove that maybe videogame adaptations can work after all. This new season sees Belmont and Sypha settle into a village with sinister secrets and Alucard becoming a mentor for a pair of admirers.
Streaming on Netflix from 20 March
In a dystopian prison tower where inmates are fed only scraps from the cell above, one person makes it his mission to disrupt the entire system in this Spanish horror sci-fi.
"The Platform is my favorite kind of genre film," writes JM Mutore from Birth.Movies.Death., "one that presents a completely fantastical idea, grounds it with a kind of internal logic, and then propels that idea to its psychological and emotional extremes."
Streaming on Netflix from 1 March
The great Temuera Morrison co-stars in this Australian action sci-fi that sees an alien invasion tear up an ARL footy pitch before occupying the rest of the country. With the human race on the brink of extinction, a small rebellion forms to take on the alien menace.
When the film played in Aotearoa cinemas back in 2018, we had a bloody lovely yarn with Matua Morrison about the film as well as Tem's attempt to be NZ's Liam Neeson, the short film he made, how good catering makes all the difference, and heaps more.
Check out everything coming to Netflix this March
---
New to Disney+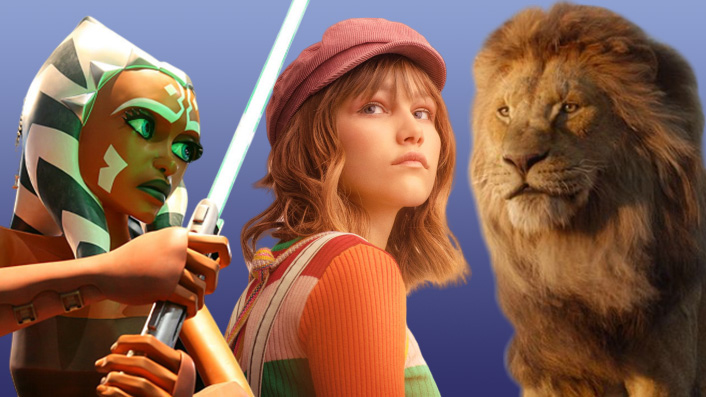 Streaming on Disney+ from 6 March
Last year's mega-hit uses Oscar-nominated VFX technology to transform the hand-drawn animated classic into a realistic depiction of the animal kingdom. Directed by Jon Favreau (2016's The Jungle Book) and featuring the voices of Donald Glover, Beyoncé, Alfre Woodard, Seth Rogen, Billy Eichner, Chiwetel Ejiofor and the great James Earl Jones reprising his iconic role as Mufasa.
"Unfortunately, the film's obedience to the past holds it back from changing and evolving into something far better." -Liam Maguren, FLICKS (full review)
Streaming on Disney+ with new episodes every Friday
The fan-favourite animated Star Wars show returned in February with its seventh and reportedly final season. March sees the weekly release of episodes 3, 4, 5 and 6 every Friday. That may seem like a long wait, but for those that never experienced the series, that gives you plenty of time to watch all prior seasons on Disney+.
Streaming on Disney+ from 13 March
Grace VanderWaal, the young ukulele musician who won the 11th season of America's Got Talent, stars in this adaptation of the best-selling young adult novel. As the quirky new girl at school, Susan 'Stargirl' Caraway's unconventional ways draws the attention of fellow classmate Leo.
---
New to Everything Else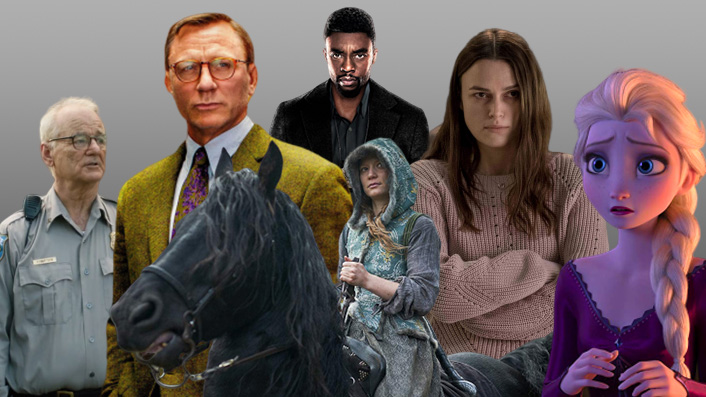 Available to rent and buy 4 March
Disney's massive animated sequel hit sees the Snow Queen and her sister Anna venture into new lands with Kristoff and Olaf, with the hopes of unlocking an ancient mystery.
"That a sequel's best gag is a refresher of the previous film might indicate a problem. But for folks who haven't seen the original – I mean, what rock have they been living under? – it's very considerate." -Russell Baillie, THE LISTENER
Available to rent and buy 11 March
Daniel Craig investigates a murder most foul in this comedic whodunnit from Rian Johnson (Star Wars: The Last Jedi), nominated for Best Original Screenplay at this year's Academy Awards. The cast includes Chris Evans, Jamie Lee Curtis, Toni Collette, Michael Shannon, Don Johnson, Ana de Armas and Lakeith Stanfield with Christopher Plummer as the deceased.
"Craig couldn't be better or more adorable as Benoit Blanc." -Liam Maguren, FLICKS (full review)
Available to rent and buy 11 March
Keira Knightley leads this political thriller as real-life whistleblower Katharine Gun, the secret-service officer who exposed a National Security Agency memo detailing plans to blackmail UN Security Council members to vote for war.
"A film that deserves a greater release than festival screenings and a smattering of follow-up sessions, if you're a fan of well-made, investigative thrillers, then you should catch this while, when and where you can." -James Croot, STUFF
Available to rent and buy 11 March
When someone kills a cop in Manhattan, an NYPD detective shuts down all bridges leading out of the city in this manhunt thriller starring Chadwick Boseman (Black Panther) and Sienna Miller (American Sniper).
"Wedges in a thrilling concept to an occasionally tense but largely predictable cop drama." -INDIEWIRE
Available to rent and buy 11 March
Oscar nominees Bill Murray and Adam Driver lead this zombie comedy as two cops fighting off the undead in a small town that doesn't seem all that bothered by the apocalyptic event. Co-stars Tilda Swinton, Danny Glover and Iggy Pop.
"A joyous disregard for the expectations of anyone who walks into one of his films expecting it to obey the rules of the alleged genre." -Graeme Tuckett, STUFF
Available to rent and buy 12 March
A young man believes he's stuck in a love triangle, only to find he's caught up in something far more intense in this Cannes-winning South Korean mystery co-starring Steven Yeun (The Walking Dead).
"Gripping, expertly-made drama from South Korea that gets great mileage from a pervasive feeling of 'what exactly is going on here?'. Not just a whodunnit, it's a whodunWHAT, exactly?" -Tony Stamp, FLICKS
Available to rent and buy 12 March
A young woman (Emma Roberts, We're the Millers) wakes up on a seemingly perfect island home to an elite boarding school run by the Duchess (Milla Jovovich, Resident Evil) in director Alice Waddington's feature debut.
"I don't know if Paradise Hill works well as the revisionist feminist fable Waddington intended, but as inspiration to generations of cosplayers to come, it's fantastic." -VULTURE
Available to rent and buy 12 March
In this award-winning 19th-century-set Vietnamese drama, a 14-year-old is forced to marry a wealthy landowner—becoming his third wife.
"A quietly gripping, thoughtfully sensual and culturally specific tale of womanhood in all its complications." -Sarah Watt, THE LISTENER
Available to rent and buy 12 March
The great Mia Wasikowska (Stoker) and Damon Herriman (The Nightingale) lead this black comedy, telling an imagined origin story of deeply problematic puppet show Punch & Judy. The film played at the 2019 New Zealand Film Festival where we talked to director Mirrah Foulkes about how she pulled this off.
"Fails to land all its, erm, …punches (sorry) but delivers something truly affecting along the way." -Sarah Thomson, FLICKS
Available to rent and buy 18 March
Ian McKellen stars as a veteran con-artist who has eyes on a weathly widow (Helem Mirren) in this dramatic thriller from director Bill Condon (Mr Holmes).
"Sadly, The Good Liar suffers a similar fate to the McKellen-starring The Da Vinci Code, which was enormously promising as a page-turner but foundered as a film." -Sarah Watt, THE LISTENER